QR codes have emerged as a game-changer, especially when we discuss creating seamless, interactive customer experiences. If you've been pondering how to use QR codes for customer engagement, you've landed in the right spot for insights and inspiration.
This comprehensive guide is brimming with tips, practical advice, and strategic pathways tailored for marketers and customer support experts who aspire to leverage QR codes to a new level of customer interaction.
So, are you ready to unlock the potential of QR codes? Let's embark on this journey together!
Why Use QR Codes For Customer Engagement?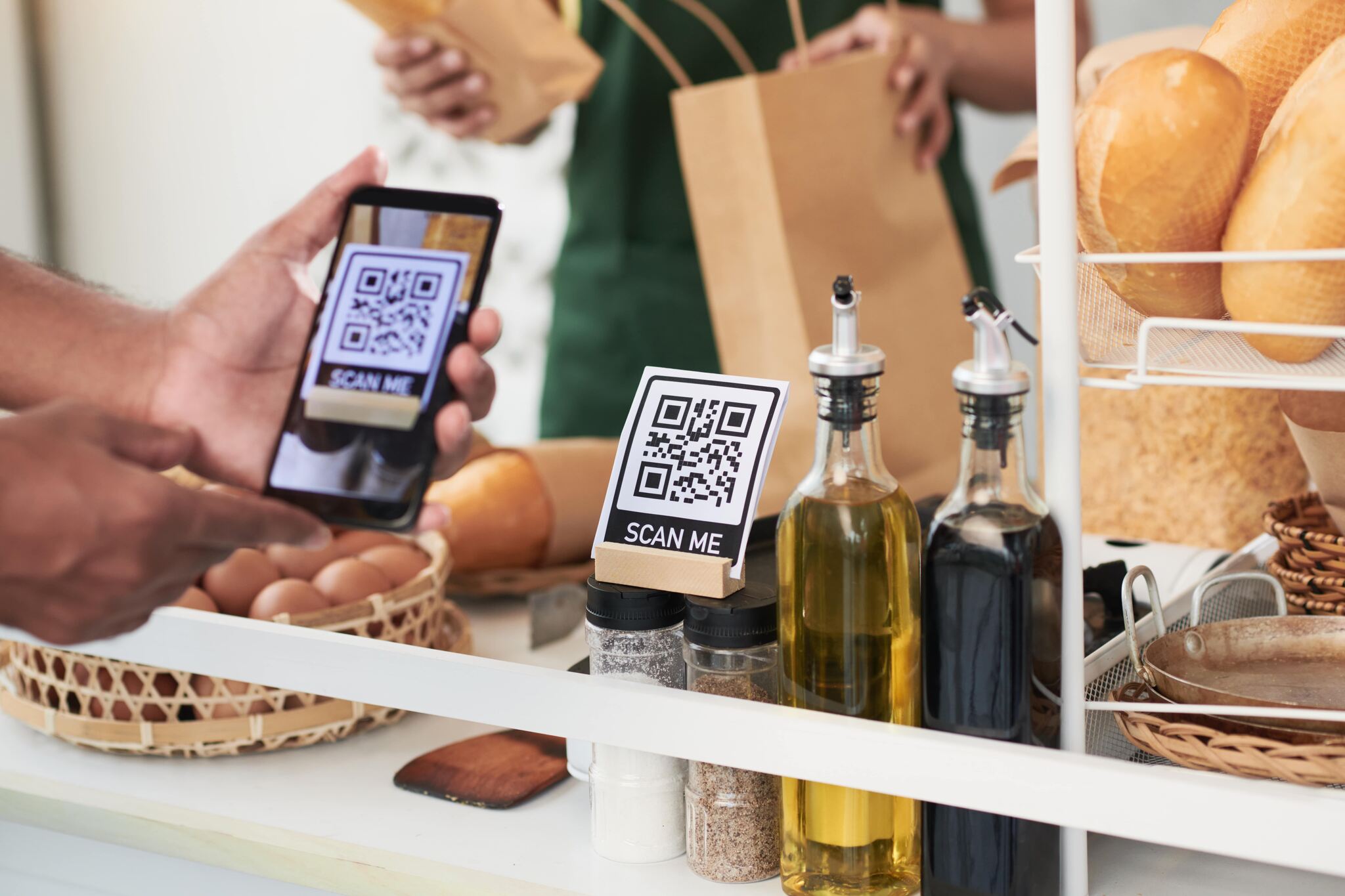 In today's fast-paced world, one might wonder, why QR codes? The answer lies in their simplicity and versatility.
These two-dimensional barcodes are easily accessible - almost everyone with a smartphone can scan a QR code and instantly engage with the content you've chosen to share. This immediacy is what makes QR codes an invaluable asset in our toolkit.
Let's explore further:
Instant Accessibility
No one enjoys waiting, and in the digital world, speed is king. QR codes provide immediate access to what's behind the code. Customers appreciate the no-wait instant gratification, whether it's a special offer, a surprise discount, or more product information.
Connecting the Dots Between Offline and Online
How often have you wished for a magic wand that effortlessly connects your offline customers with your online content? QR codes do exactly that! By strategically placing QR codes on your physical marketing materials (like posters, flyers, or product packaging), you're just one scan away from introducing your audience to your online content.
Versatility and Creative Content Delivery
QR codes are a vessel for content delivery, and there's no limit to creativity here. From guiding a user to a website, video, social media page, event, or app store, the possibilities are endless. This versatility means you can keep your marketing content fresh, engaging, and full of surprises!
Enhanced User Experience
QR codes eliminate the need to type URLs or search for a brand's social media page. With a quick scan, customers enjoy a seamless transition to your digital content, thereby elevating the overall user experience.
Trackable Interactions
One of the unsung heroes in the 'Why use QR codes' story is their ability to be tracked. Want to know how many people scanned your code? Where were they?
What device did they use? This information is gold for any marketer or SEO expert, allowing for refined strategies and an understanding of return on investment.
Through real-life experiences, brands worldwide have witnessed a significant boost in engagement levels by integrating QR codes into their marketing strategies. For instance, a popular restaurant chain incorporated QR codes in their dine-in menus, leading customers to a short trivia game while they waited for their orders. This not only enhanced the customer's experience but also increased brand interaction and customer loyalty.
💡
Incorporating QR codes into your customer engagement strategy is like holding a key to a door of endless possibilities. As we progress through this guide, we'll unlock the most innovative, effective, and engaging ways to boost customer engagement using QR codes, taking your marketing efforts to the next level. Stay tuned as we embark on this QR code journey together!
Effective Ways to Boost Customer Engagement Using QR Codes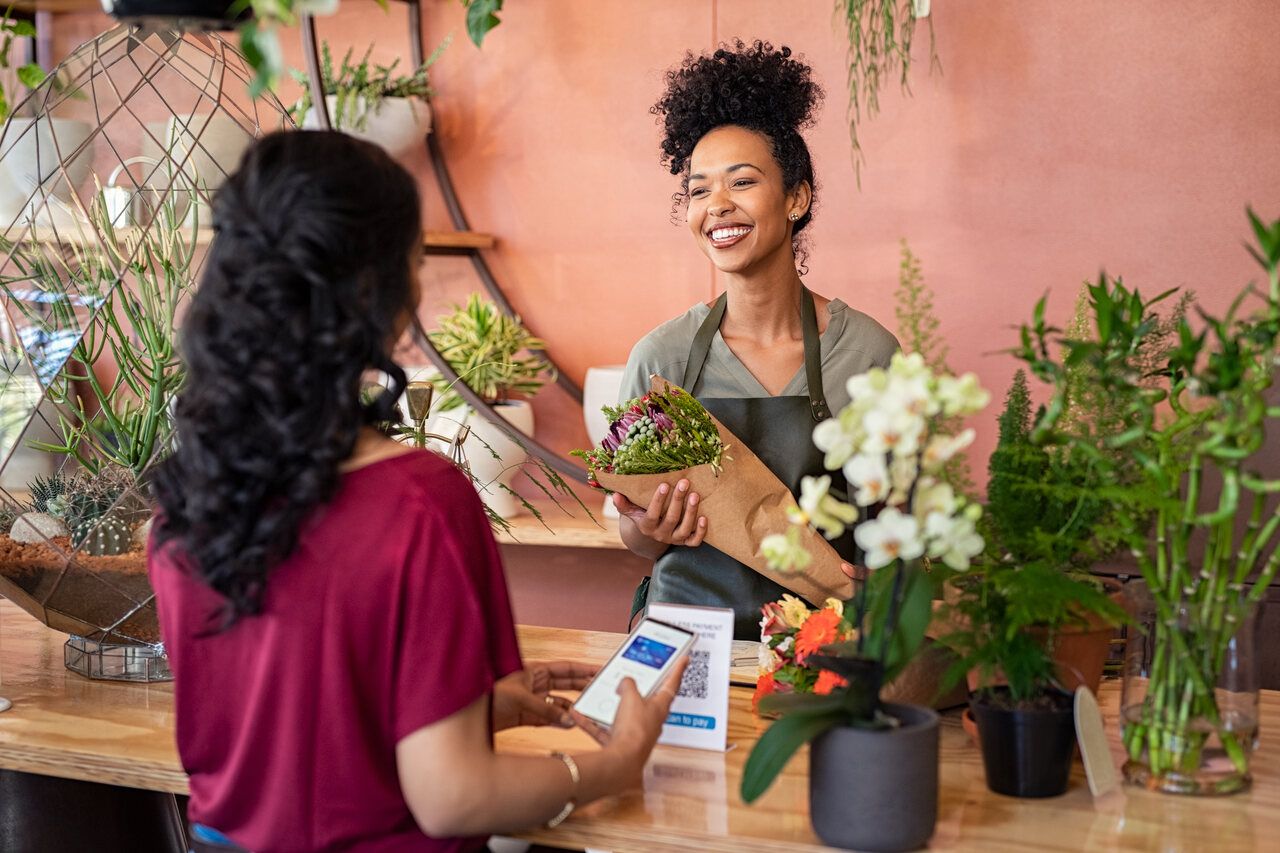 Harnessing the power of QR codes can revolutionize how customers interact with your brand. But how can you integrate them in a way that's innovative, effective, and, most importantly, engaging?
Here, we unravel ten creative strategies to empower you to leverage these digital wonders, making your marketing endeavors fun, interactive, and result-driven. Let's dive in!
Use QR Codes as a Portal for Marketing Campaigns
QR codes are like open gateways leading your customers to more immersive experiences. Make your marketing campaigns more interactive by:
Embedding QR codes in promotional materials leads to detailed product descriptions, videos, or reviews.
Use them in email marketing as a quick link to exclusive offers or secret web pages.
Integrating QR codes into event marketing, linking to schedules, interactive maps, or speaker bios.
💡
Pro tip: Enhance the customer journey by offering value-added content or exclusive discounts when they scan. It's all about creating that 'wow' factor that resonates with your audience!
Direct Customers to Your Website
Increase your website traffic effortlessly by:
Placing QR codes on business cards, brochures, and banners, guiding clients directly to your homepage or a specific landing page.
Using a QR code in your physical storefront or at a conference booth leads visitors to your site, bypassing the need for manual searches.
💡
Pro tip: Link the QR code to a special landing page that reflects the context in which the code is placed. This relevance increases the chances of engagement and conversion.
Facilitate Brand Engagement with Social Media QR Codes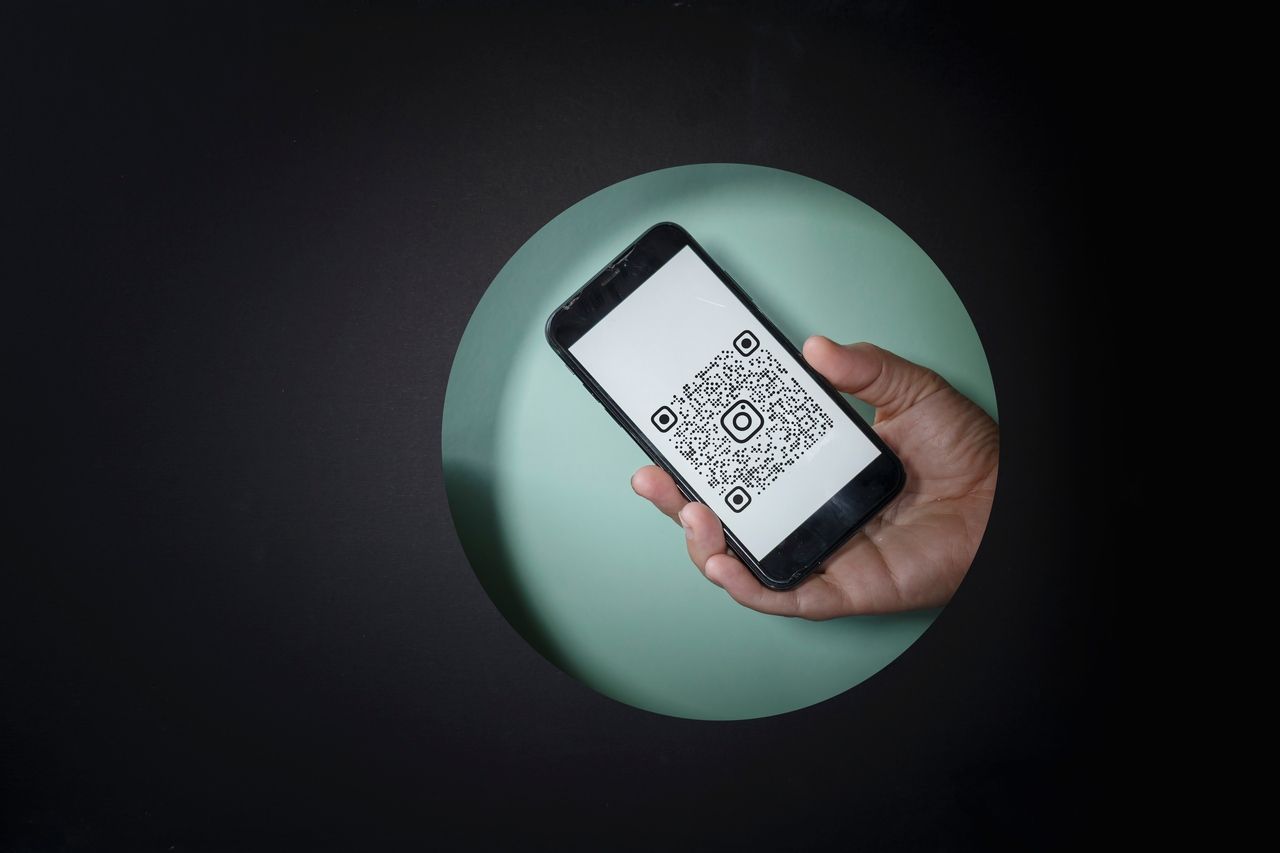 In the age of social media, making it simple and quick for customers to connect with you is key. Amplify your social media presence by:
Creating unique QR codes for each social platform and displaying them in your store, on your product packaging, or at events.
Offering incentives like discounts or content previews when they follow your social media profiles via QR code.
💡
Pro tip: Make your social media QR codes a gateway to community building. Encourage user-generated content by initiating hashtag challenges or photo contests when they join your network.
Run a Product Scavenger Hunt with QR Codes
Turn engagement into an adventure! Organize a QR code scavenger hunt by:
Setting up QR codes at various locations, guiding participants through different steps or stories related to your products.
Offering rewards at each stage incentivizes the completion of the hunt.
💡
Pro tip: Use this strategy at product launches or events to create buzz and excitement. Not only is it fun, but it also provides deep interaction with product features and brand values.
Create a Business Card QR Code
Network like a pro by transforming your business card into a digital hub. Do this by:
Adding a QR code that links to your LinkedIn profile, digital resume, portfolio, or company website.
Ensuring you provide all your contact information in one scan facilitates immediate and future interactions.
💡
Pro tip:
Consider a
vCard QR code
. Scanning it can create a new contact in the user's phone, ensuring your information finds a permanent, easily accessible spot.
Enhance Retail Customer Experience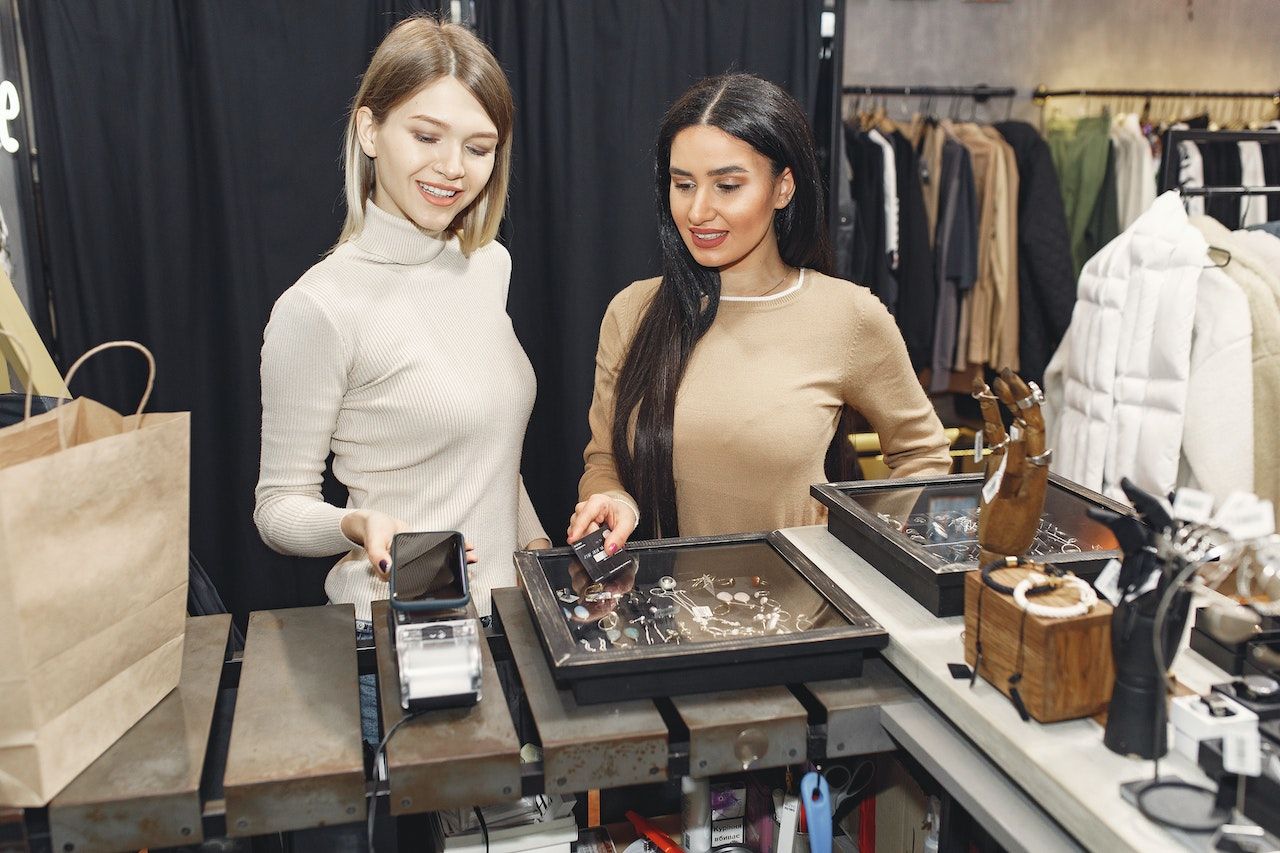 Take in-store shopping to the next level by:
Using QR codes next to products to provide additional information, virtual try-ons, or videos showing the product in use.
Placing QR codes in fitting rooms to request different sizes, colors, or accessories, connecting directly with staff without leaving the space.
💡
Pro tip: Gather feedback by linking a QR code to a quick satisfaction survey post-purchase or after an in-store service.
Boost Mobile App Downloads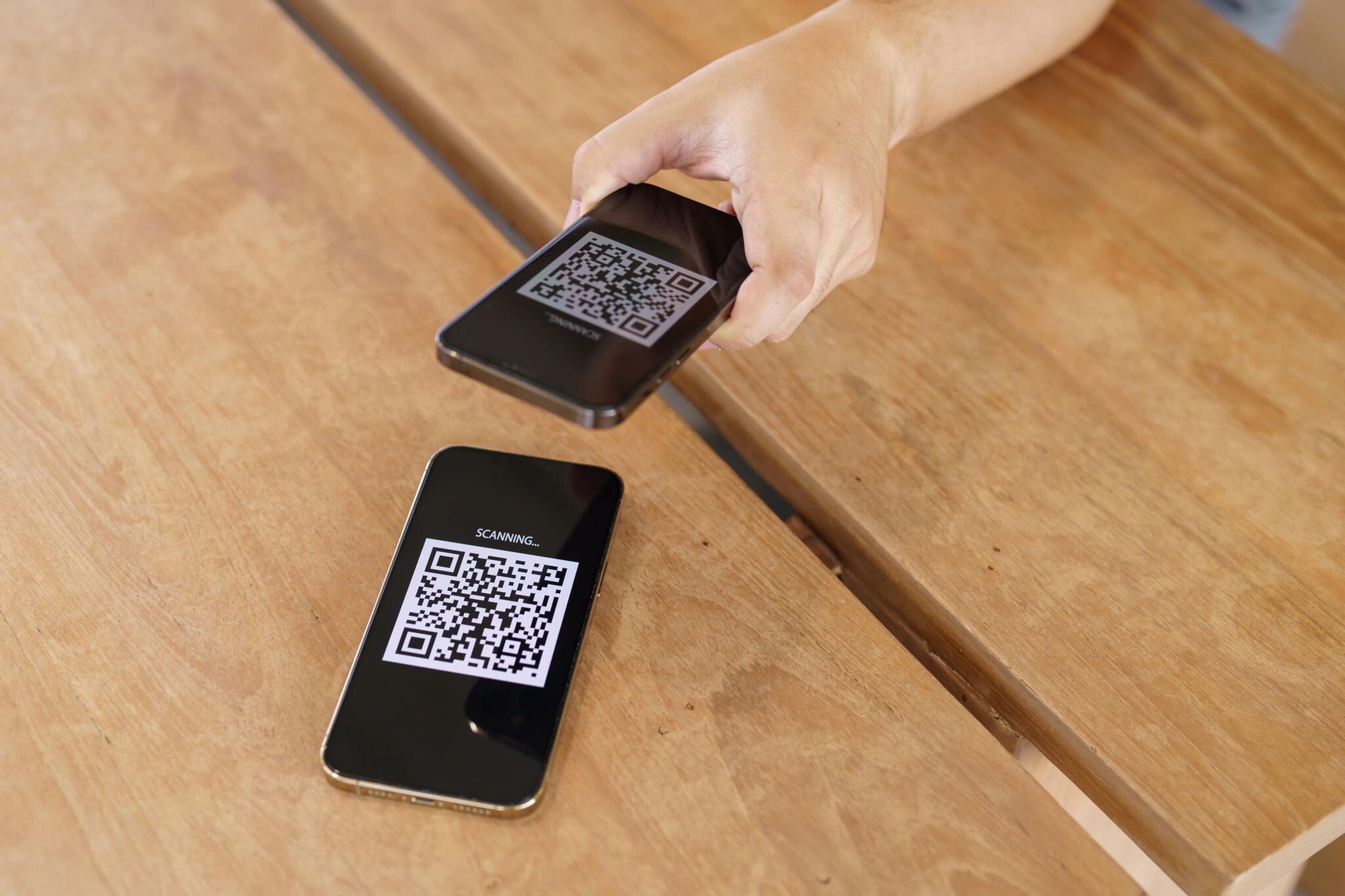 Increase your app's reach and user base by:
Promoting your app through QR codes in advertisements, in-store displays, or product packaging, offering a direct download link.
Providing exclusive app-only features, discounts, or content accessible once the app is downloaded through the QR code.
💡
Pro tip: Immediate incentives like discounts or bonus features upon download can significantly increase conversion rates from scan to install.
Use Location-Based QR Codes
Make the local experience more enriching for customers by:
Setting up QR codes in various community hotspots or your store's neighborhood, each offering location-specific deals, history, or fun facts.
Creating an interactive tour or narrative that encourages visitors to explore different areas.
💡
Pro tip: Collaborate with other local businesses for cross-promotions or a community-based scavenger hunt, building local network strength and customer loyalty.
Track QR Codes to Understand Marketing Effectiveness
Gain insights into your customer's journey by:
Using tracking QR codes in campaigns, analyzing metrics such as scan counts, location, time, and returning scans.
Adjusting campaigns in real-time based on QR code analytics to improve effectiveness.
💡
Pro tip: Use A/B testing with different QR code destinations or visuals to understand what resonates more with your audience, refining your strategies.
Offer Exclusive Content and Promotions
Unlock the power of exclusivity by:
Sharing QR codes that provide access to unique content, special discounts, or early bird promotions.
Offering these perks in newsletters, events, or product packaging enhances brand loyalty and customer retention.
💡
Pro tip: Limited-time offers or 'secret' content accessible through QR codes can create urgency and exclusivity, encouraging more scans and engagement.
Creating QR Codes for Customer Engagement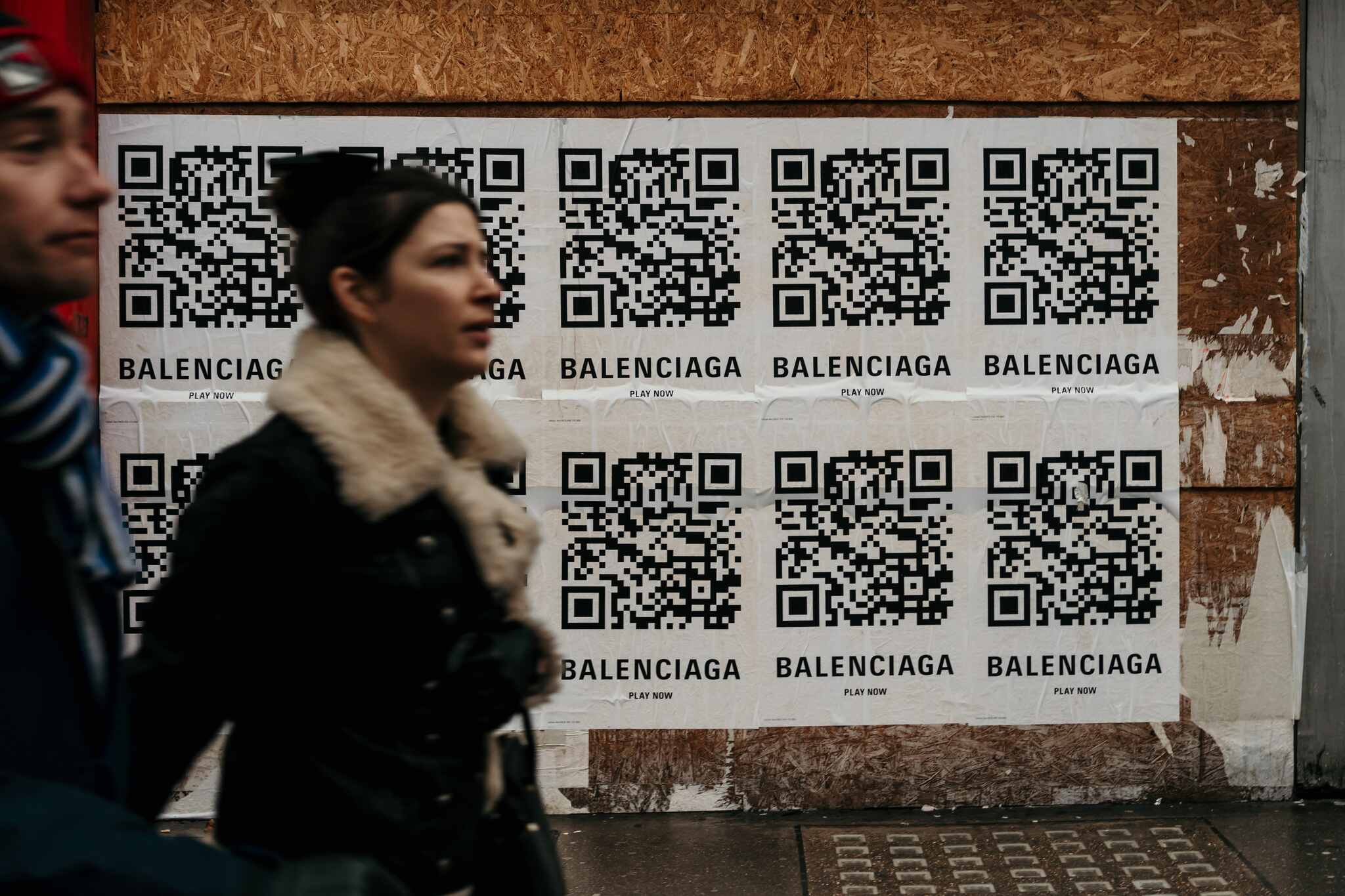 Stepping into the realm of QR codes is like unlocking a new level in an engaging marketing game.
However, the real magic happens when these codes are crafted to perfection, resonating with your brand's aesthetic appeal and functional finesse. Below, we dive into the art and science of creating optimal QR codes that aren't just scannable squares but gateways to customer delight.
Choosing the Best Content
First impressions count, and with QR codes, your audience's first encounter should be captivating. Here's how you can ensure the content your QR code leads to is a hit:
Understand Your Audience: Content relevancy is key. Tailor your linked content to fit the interests and needs of your target demographic. Whether it's an exclusive how-to video, a heartfelt brand story, or a spin-to-win discount wheel, make it resonate with your audience.
Exclusive Access: Everyone loves feeling like a VIP. Use your QR code to grant access to gated content, special discounts, or members-only events. This exclusivity can enhance customer loyalty and make users feel part of a privileged group.
Stay Fresh: Update the content behind your QR codes regularly, especially if they're displayed in places with repeat traffic. Fresh, dynamic content keeps people curious and coming back to scan.
💡
Pro tip: Test different content types to see what works best for your audience. Use analytics to track performance and tweak your strategy for maximum engagement.
Creating a QR Code with Balancing Aesthetics and Function
Select a QR Code Generator & Type: You can use QRCodeDynamic to create effective QR codes for customer engagement. Sign up, click the "Generate QR Codes" button & select a QR code type.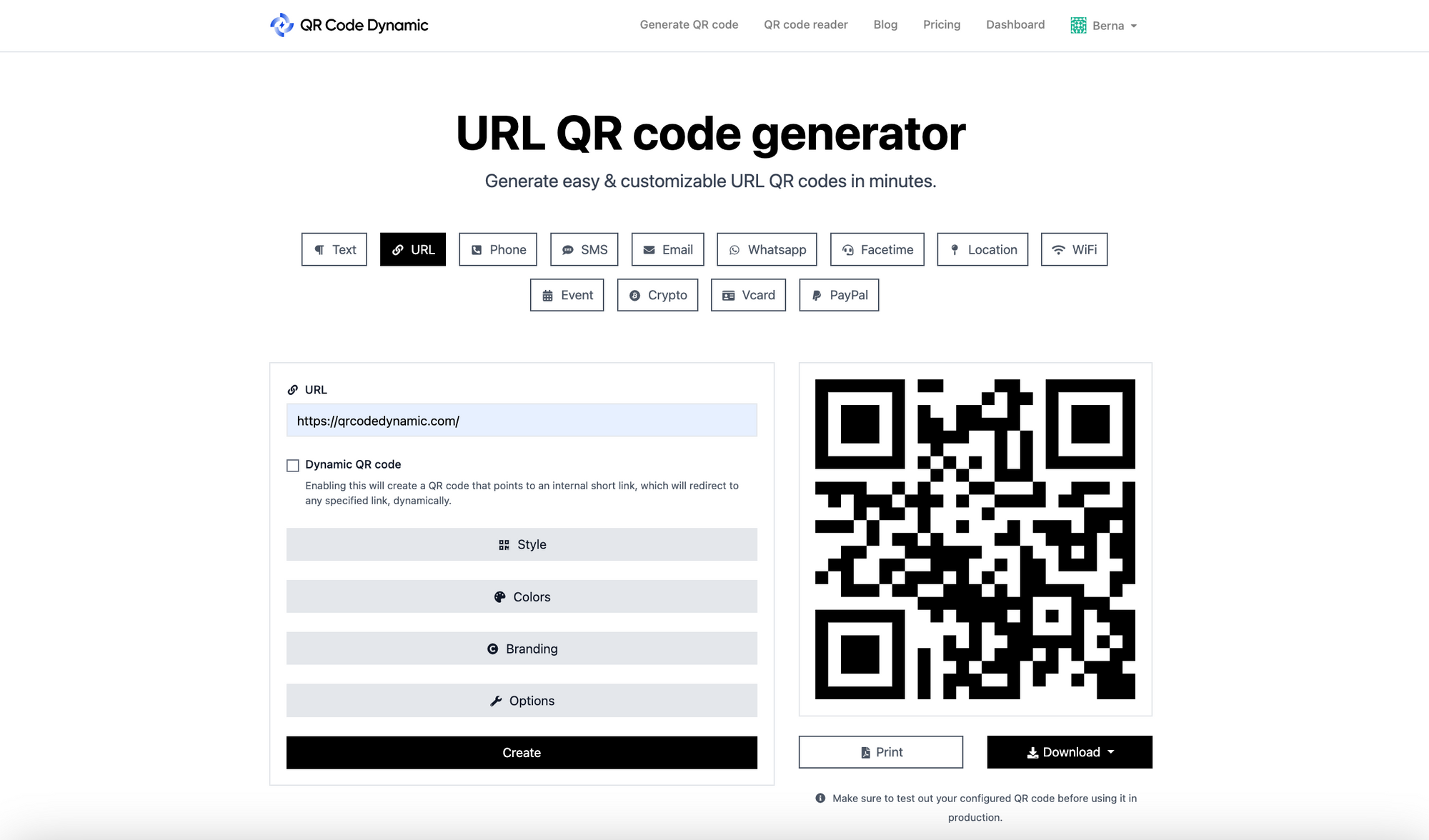 A QR code doesn't have to be a mundane black-and-white grid. Unleash your creativity while maintaining its functionality:
Brand It: Customize your QR code with colors, logos, or images to make it an integral part of your brand identity. Tools like QR Code generators with logo options make this task a breeze.
Contrast is Key: Maintain a high contrast between the code and its background to ensure easy scanning. The rule of thumb is dark colors for the code on a light-colored background.
Simplicity Matters: While it's tempting to go all out, a clean and uncluttered design ensures your QR code doesn't just look good but works effectively. Overly complex or detailed backgrounds can disrupt a scanner's code interpretation ability.
💡
Pro tip: Always test your custom-designed QR codes. Scan them from various devices and angles to ensure they work seamlessly every time.
Right Size and Placement
The journey from seeing to scanning a QR code should be effortless. Achieve this by nailing the code's size and placement:
Size it Right: Your QR code should never be smaller than 1 x 1 inch. A size of 1.2 x 1.2 inches is ideal for scanning comfort. Size up accordingly for posters, billboards, or places where the code will be scanned from a distance.
Spot-On Placement: Position your QR code where it's easy to spot and convenient to scan. Avoid low-light areas, complex backgrounds, or hard-to-reach spots. Whether on a brochure, a webpage, or a billboard, place it at eye level or where people naturally focus.
Space Around: Include a clear 'quiet zone' around your QR code, a margin free of graphics, text, or other elements. This zone, typically the same size as one block of the QR code, helps prevent scanning errors.
💡
Pro tip: Consider the customer journey. Place QR codes where they naturally pause or wait, making scanning a convenient and spontaneous choice rather than a task.
Ensuring High-Quality Output
A QR code that doesn't scan is like a lock without a key. Guarantee yours works in various scenarios:
Resolution Matters: For print, use vector formats like EPS or SVG to prevent quality loss when scaling. For digital displays, a high-resolution PNG or GIF is ideal.
Material and Surface: Reflective surfaces, curved planes, or textured materials can interfere with scanning. Choose flat, matte locations. For outdoor or rough-use environments, select durable materials that won't degrade the code's visibility over time.
Test Extensively: Your QR code should scan with any device without requiring specific angles or multiple attempts. Test with various scanning apps and devices to ensure reliability.
💡
Pro tip: Plan for the environment. Outdoor QR codes need consideration for weather conditions, while those in dimly-lit spaces need higher contrast designs.
Final Thoughts
Embarking on the QR code journey unlocks a world of possibilities, transforming how customers connect with your brand. But remember, the power of a QR code lies not just in a smart marketing strategy but in the seamless blend of creativity, functionality, and customer-centric content.
Keep pushing the boundaries of innovation, update QR-linked content regularly to keep your audience engaged, and always have your finger on the pulse of technological advancements. The digital engagement landscape is ever-evolving, and staying ahead means continually learning, adapting, and implementing.
Most importantly, keep the human element at the heart of technological interactions.
It's not just about scanning a code; it's about starting a conversation, building a relationship, and nurturing a community around your brand. With QR codes, you're not just capturing a moment of attention but weaving a continuous narrative that makes your brand a memorable part of your customers' stories.
Discover these articles before leaving: