Phone QR code generator
Generate easy & customizable Phone QR codes in minutes.
Make sure to test out your configured QR code before using it in production.
What is a Phone QR Code?
A phone QR code is a QR code that helps you share your phone number with a quick scan. There has never been an easier way to share your phone number!
Why Should You Use the Phone QR Code Generator?
Phone numbers are personal information that people use to contact; however, sometimes they can forget them or do not understand some phone numbers correctly
Therefore, QR Code Dynamic will solve your problem of sharing your phone number only by scanning. With the easy-to-use QR code generator, you will be able to create your phone QR code in a few minutes!
There are some plans to use for you such as the Guest Plan, the Free Plan, and the Pro Plan.
The Guest Plan and the Free Plan have various features, and the most advanced features belong to the Pro plan which offers:
13 QR code types
Unlimited saved QR codes
Unlimited projects
Unlimited pixels
Unlimited custom domains
Unlimited days statistics retention
QR Reader
Included analytics
API access
To have these unlimited features, you need to upgrade your QR Code Dynamic plan.
How to Get a QR Code for the Phone
Implementing your phone number to the related part is enough to get a QR code for the phone.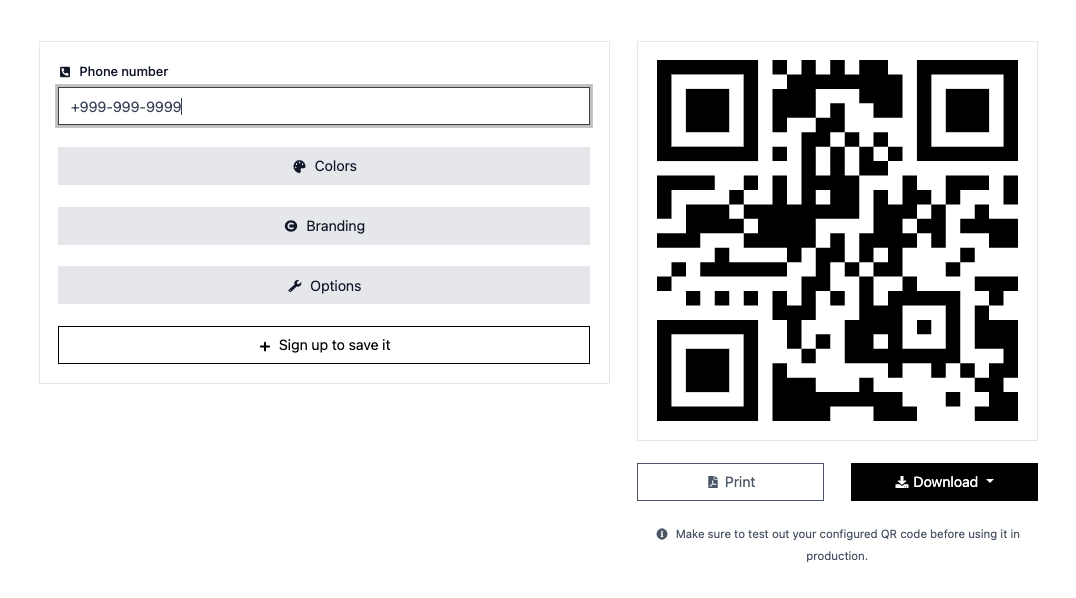 All you need to do is to write the phone number. If you want to customize your phone QR code, you should check the next title.
How to Customize Your Phone QR Code
Customizing your phone QR code is also a smooth process as creating a phone QR code, and you can arrange it according to your wishes.
The first title is about the foreground type, whether it should be color or gradient.
Foreground color and background color are the options to customize when you choose "Color" for the foreground type. You can find various colors and make your phone QR code a unique one.
Also, you should pay attention to the background transparency because if you make your background so bright or so faded, then the scanner may not detect the QR code properly.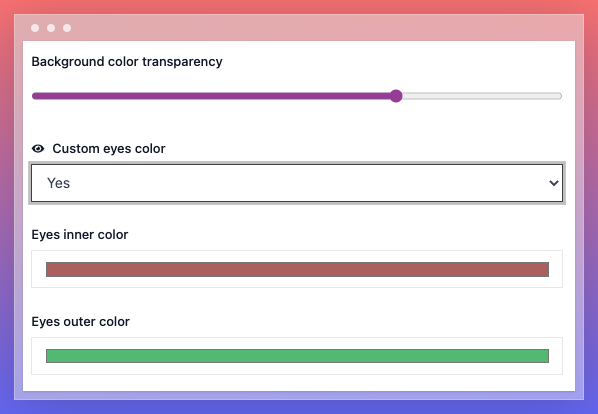 For the latter part, custom eye color is an alternative you might want to customize, and there are inner color and outer color for your taste.
After selecting the color for the main part of your phone QR code, you should decide on the other colors with care because though they are located in corner parts, they are still parts of the QR code.
Yet, to choose "Gradient" instead of "Color" as the foreground type will offer five foreground gradient styles: Vertical, horizontal, diagonal, inverse diagonal, and radial.
They determine the shape and the distribution of your colors to create an exceptional QR code design.
Later, the next title is about "Branding". Though you might not have a brand for your own phone number, you should add your logo if you run a business to increase identifiability.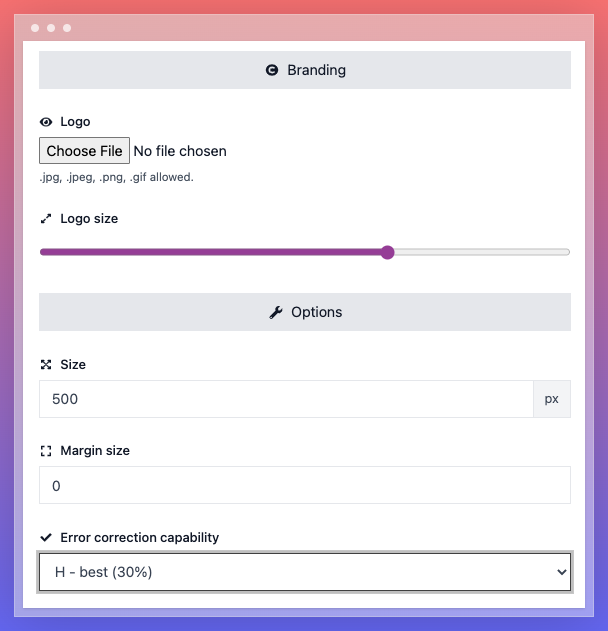 Customizing the colors of your phone QR code is as significant as the size of it. Hence, "Options" help you to arrange the size, margin size, and error correction capability.
How to Use a QR Code for the Phone
Whether you choose to use QR Code Dynamic for the phone QR code, SMS QR code, Email QR code, or WhatsApp QR code as the contact information, you will create and show them without any ads.
As we all have phone numbers, it is possible to use the phone QR code to share your number more easily with the others.
More importantly, if you have a company to manage, service to use, or product to promote, you can use the phone QR code to make yourself heard more by the people and the area you work for.
Plus, since it is an easy process, showing your QR code will be enough for them to add your phone number or call you right away.