Email QR code generator
Generate easy & customizable Email QR codes in minutes.
Make sure to test out your configured QR code before using it in production.
What is an Email QR Code?
An email QR code is a QR code specially designed for you that involves your email address, subject line, and a prefilled message.
Why Use an Email QR Code?
Email QR codes make it super easy to send emails as all it takes is scanning the QR code, and clicking send.
There is no need to open the email app, write an email and enter all the information. The QR code will automatically direct the scanner to the email app that they already have so that they will not need to download or set up anything else. Scan and send, super fast!
Email QR Codes also make it impossible to write incorrect email addresses. This way, you will be sure that everyone who scans the code will reach you in a perfectly fast, easy, and secure way.
Plus, thanks to QR Code Dynamic QR code generator tool, you will have access to:
13 QR code types
5 saved QR codes
5 projects
5 pixels
5 custom domains for free!
You can always upgrade your plan if you want
Unlimited saved QR codes
Unlimited projects
Unlimited pixels
Unlimited custom domains and many more features!
How to Create a QR Code for Your Email?
Enter your email address, prefill your subject line and your message. And voila! You created your email QR code.
Easy, right? If you want to customize it, take a look at the optional steps below.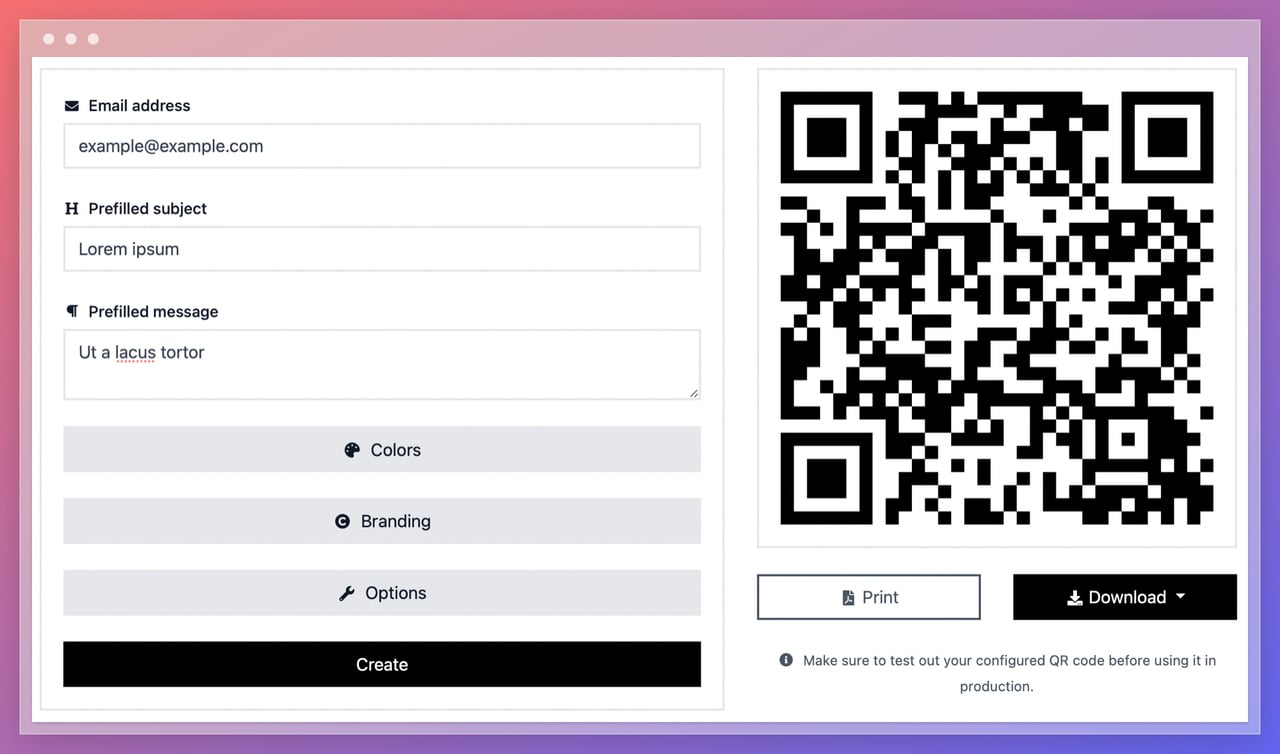 Optional Steps for a Custom Email QR Code
Navigate to the "Colors" section where you can change the color of each part of your email QR code easily.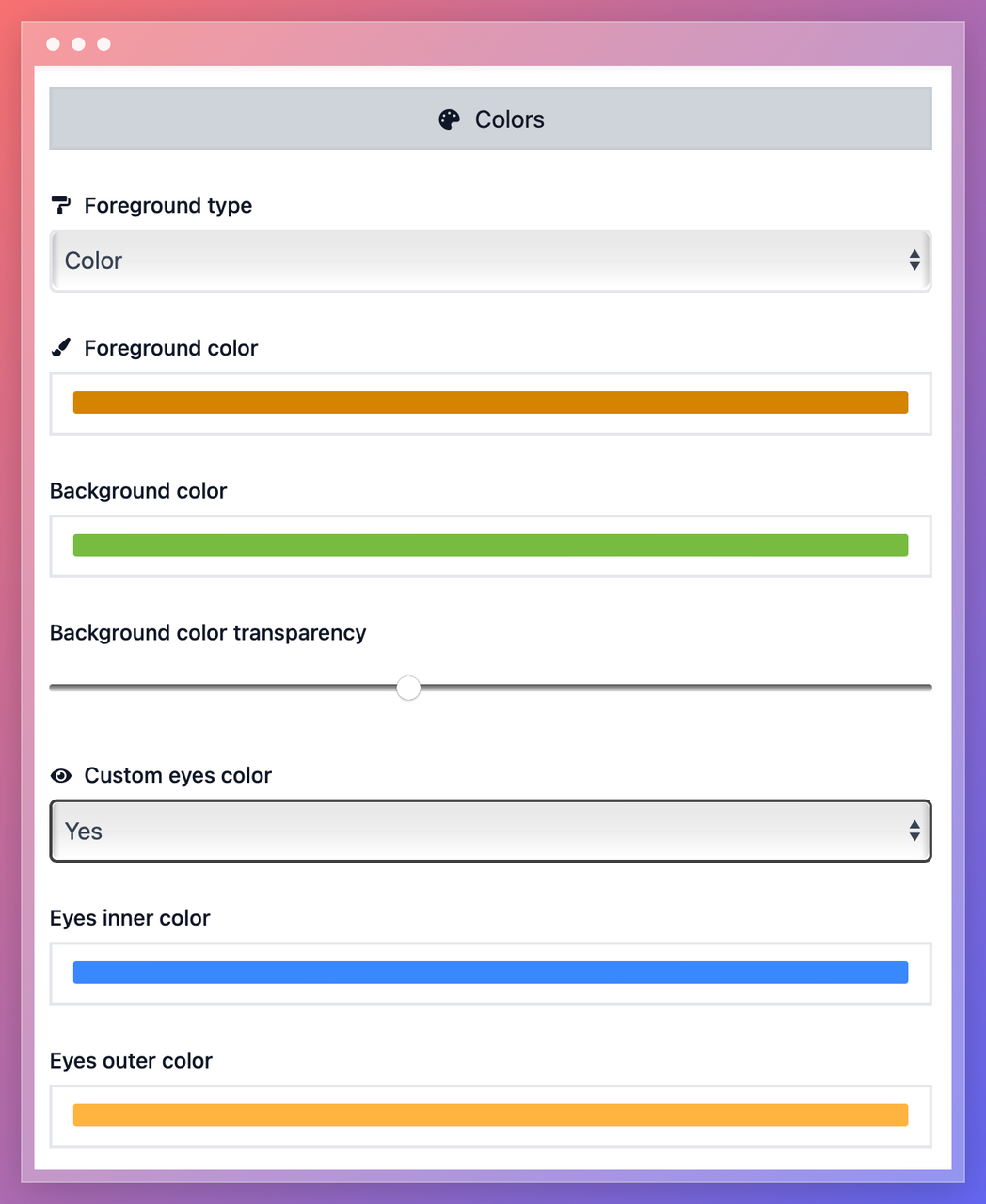 In this section, you can change the foreground type. When clicked, you can see the "Gradient" option that may help you create unique designs. Changing foreground and background colors is super easy!
The eyes of your QR code are customizable as well. Note that you can always skip any customization step if you want to keep it simple.
Then, continue with the "Branding".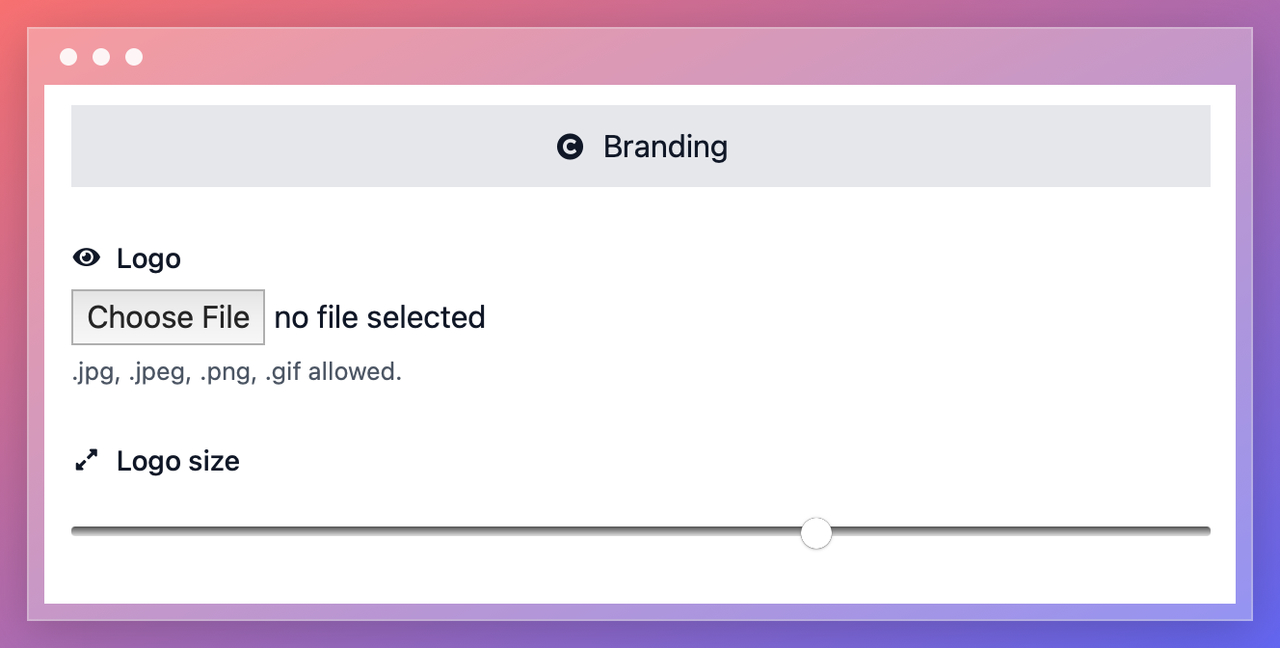 Upload your logo and arrange its size to make sure scanners see who you are.
Lastly, continue with the "Options".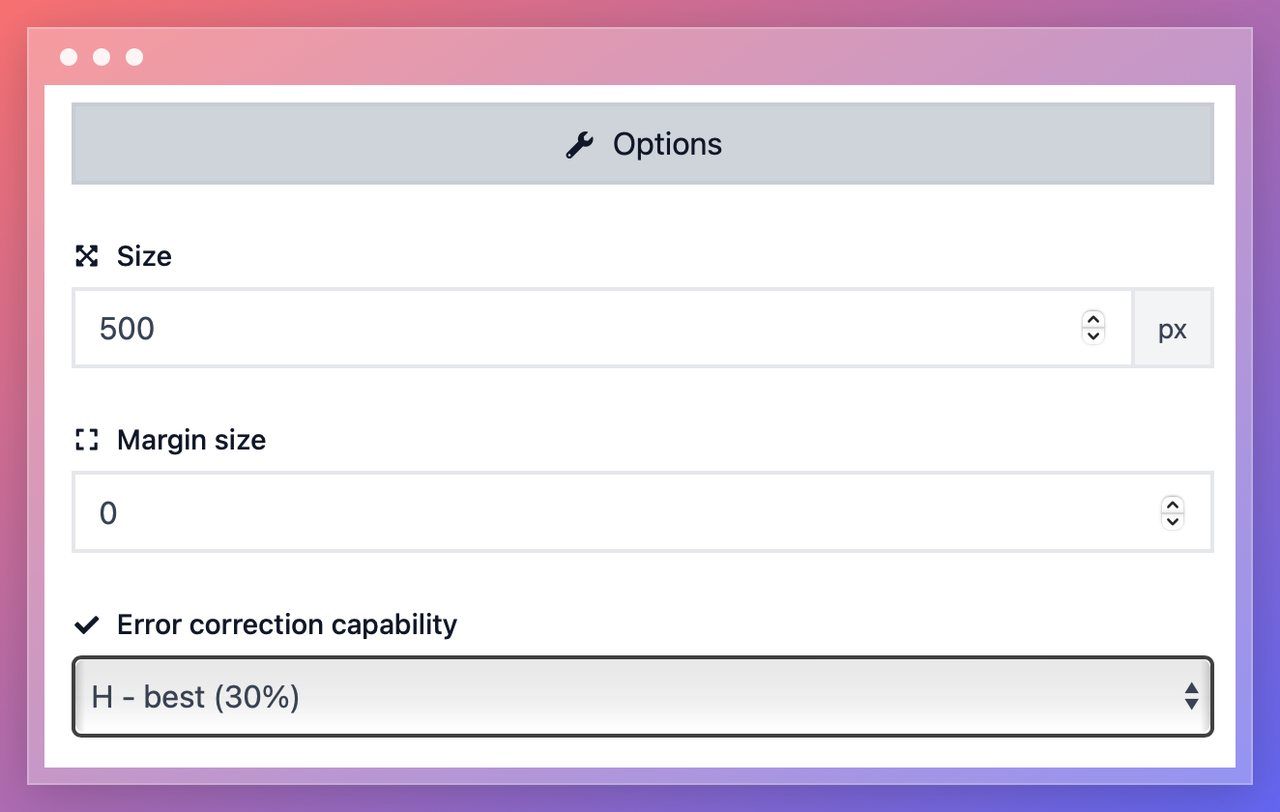 You can arrange the size of your email QR code as well as margin size and error correction capability. When all is done, click on "Create", and your QR code will be good to go. Just make sure to test your code before using it. That's it!
You can create your QR code for email in seconds. You can print or download it according to your need.
Who Can Use Email QR Codes?
There are various use cases for email QR Codes.
Let's say you are running a restaurant and want feedback from your customers about their dining experience. Simply put an email QR code on your menu or somewhere suitable with a call-to-action. This way, your customers will easily scan your email QR code and send their feedback via email in seconds.
If you run a business where customers need to book beforehand, create an email QR code and when the customers scan it, they will be able to send you an email including the booking information.
Email QR codes are an easy way for customers to reach you if they have any issues regarding your product or services. Because the process is fast and smooth, customer satisfaction will surely increase for your business.
How Can You Increase the Number of Scans on Your Email QR Code?
Make sure your email QR code is easily visible and scannable. You can use contrast colors to improve scannability.
Be creative with your design. Use different colors and shapes to attract attention. Don't forget to use your logo to increase brand visibility as well.
Make sure to include a call-to-action to encourage people to instantly scan your email QR code.
Benefit from the advanced scan statistics to keep track of your email QR code strategy.