SMS QR code generator
Generate easy & customizable SMS QR codes in minutes.
Make sure to test out your configured QR code before using it in production.
What is an SMS QR Code?
An SMS QR Code is a digital solution that involves the phone number and the prefilled message used for an easier way of communication.
Why Should You Use The SMS QR Code?
Creating a QR code saves you from coping with little trivial details while sending SMS because the QR Code Generator assists to create an SMS QR code to send in bulk.
If you don't have enough time and effort to send the same message to many targets, you can make things easier for yourself.
You can create an SMS QR code with Free Plan after you sign up. The Free Plan has:
13 QR Code Types,
5 Saved QR Codes,
5 Projects,
5 Pixels,
5 Custom Domains.
Also, by upgrading your QR Code Dynamic plan, it is possible to have these in addition to the 13 QR codes and unlimited features:
Additional domains
Included analytics
Password protection
Custom back-half URL
QR Reader
API access
How to Get a QR Code for the SMS in Seconds
If you have a prefilled message text and the target phone numbers, you are ready to move. Write your text to the prefilled message blank and add phone number to the part written, and hocus-pocus the SMS QR code is ready!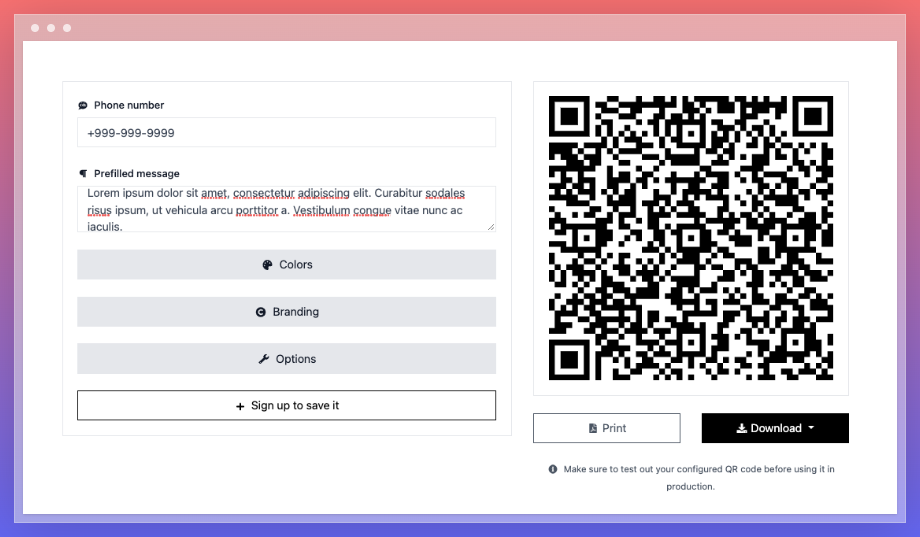 How to Customize Your SMS QR Code
Though you have already created your SMS QR code, there are some optional steps to take. "Color" and "Gradient" are the two types of foreground you might choose. You should choose the foreground color and the background color based on your likes and interests.
Background transparency should also be arranged correctly; it should not be so shiny or dull. As for the eyes of your QR code, there are two decisions to make for you if you want a fully customized SMS QR code: the inner color and the outer color.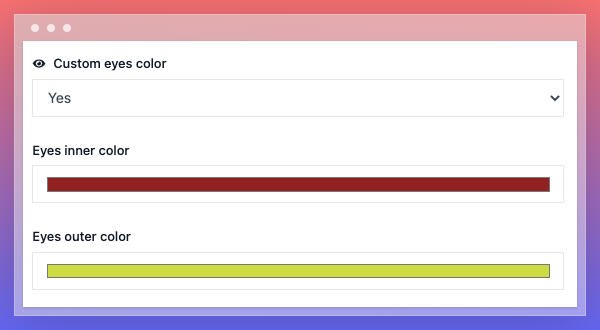 You can use contrasting colors to take attention or leave it as it is if you don't want to recolor your QR code's eyes. Otherwise, you can choose gradient as the foreground type and choose among the foreground gradient styles.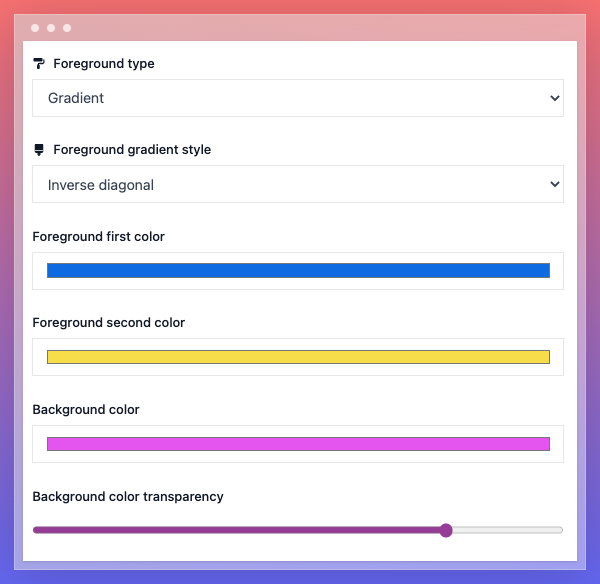 The important thing here is to choose colors and their harmony with the foreground gradient style. You shouldn't forget background color and its transparency either because these are the base of the QR code.
In the "Branding" section, you can upload your brand's logo as jpg, jpeg, png, and gif.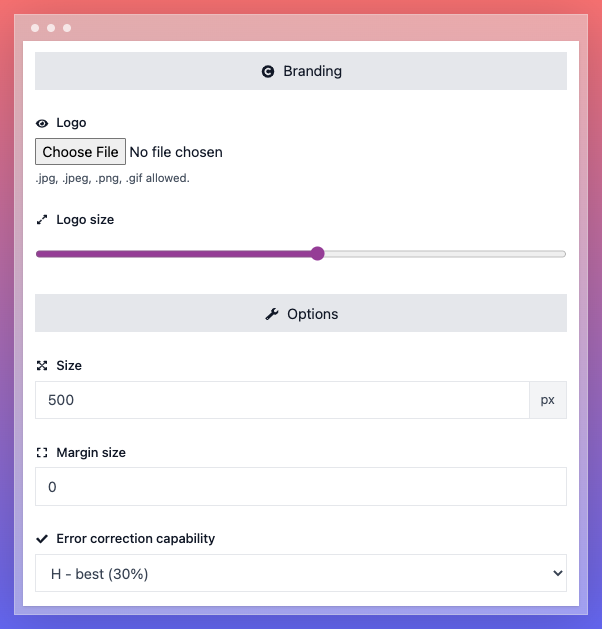 To make your logo scannable and clearly visible, you need to make the arrangements in the "Options" section.
Don't forget to make the size proper, margin size adequate, and error correction capability as its best. That's all you have to do for customizing as well.
How to Use a QR Code for the SMS
Let's consider you have a draw for your customers and want to include them in an easier way by using SMS. The easiest way to do it is to fill the phone number related to your draw and the prefilled message as "I'm in!" or "I want to raffle".
Or, you want to ease the work of your spectators for reality competitions when there is a voting between competitors, it is much more straightforward to share the SMS QR Code and let them scan.
Eventually, don't you also think that providing SMS QR Code to be more practical for your target audience sounds so cool? Their phone will automatically fill the related parts and reach you faster.