WiFi QR code generator
Generate easy & customizable WiFi QR codes in minutes.
Make sure to test out your configured QR code before using it in production.
What is a WiFi QR Code?
A WiFi QR Code is a digital solution that allows you to connect to the internet without needing to write long and hard-to-spell WiFi passwords.
Rather than typing in the password, users can scan the assigned WiFi QR Code using their smartphone's camera or third-party QR Code scanner apps.
Why Do You Need a WiFi QR Code?
Having to enter a long and complex password every time you go somewhere new is annoying for most people.
Using a WiFi QR code generator, you can easily create your unique WiFi password and instantly share it with your customers and guests.
You can also enhance the security of your network since the password isn't divulged unnecessarily.
Moreover, it is possible to change the WiFi password frequently without typing in the password manually every time.
By creating your customized WiFi code with a dynamic QR code generator, you can give everyone scanning it an intuitive, quick, and secure way to connect to the internet.
All you need to do is to create an account on QR Code Dynamic, and you'll have access to tons of advanced features such as:
13 different QR code types
5 pixels
5 saved QR codes
5 projects
5 custom domains
Besides the features listed above, with QR Code Dynamic Pro Plan, you can also get the following features:
Unlimited projects
Unlimited saved QR codes
Unlimited pixels
Unlimited custom domains & additional domains
Password protection
Unlimited days statistics retention and many other awesome features!
How to Create a QR Code for Your WiFi Password?
To create your WiFi QR code, enter the details of your WiFi network, such as your "WiFi name (SSID number)," "Encryption" mode, and "Password."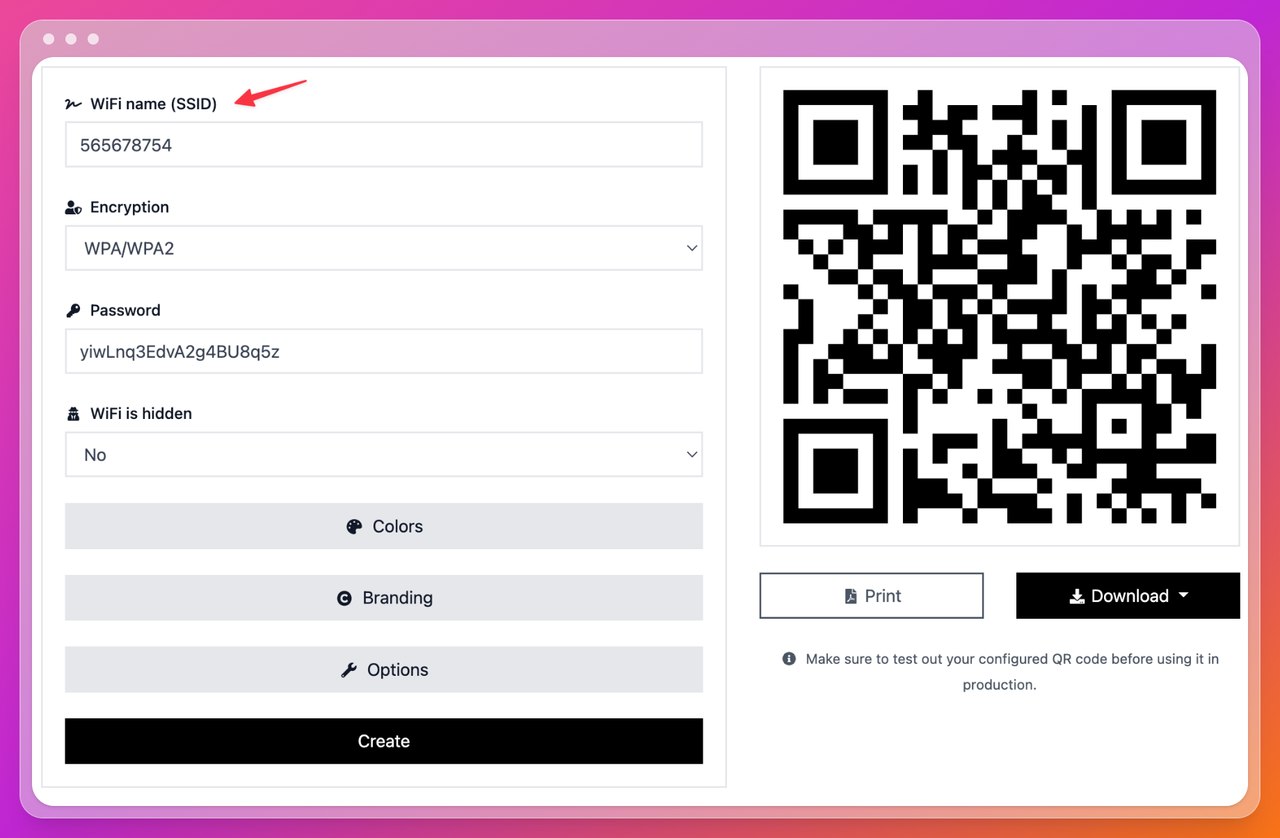 Depending on your needs, you can choose a strong password or use the name of your store as an easy option.
Lastly, you can also choose whether you want to hide your WiFi or not.
Customize Your WiFi QR Code in a Snap
Now, if you want to customize more, this dynamic QR code generator provides more options.
By tailoring simple details like color, branding, and size to your QR code, you can make it look eye-catching and visually appealing to your prospects.
1. First, go to the "Colors" section in the QR code generator to personalize your code's colors.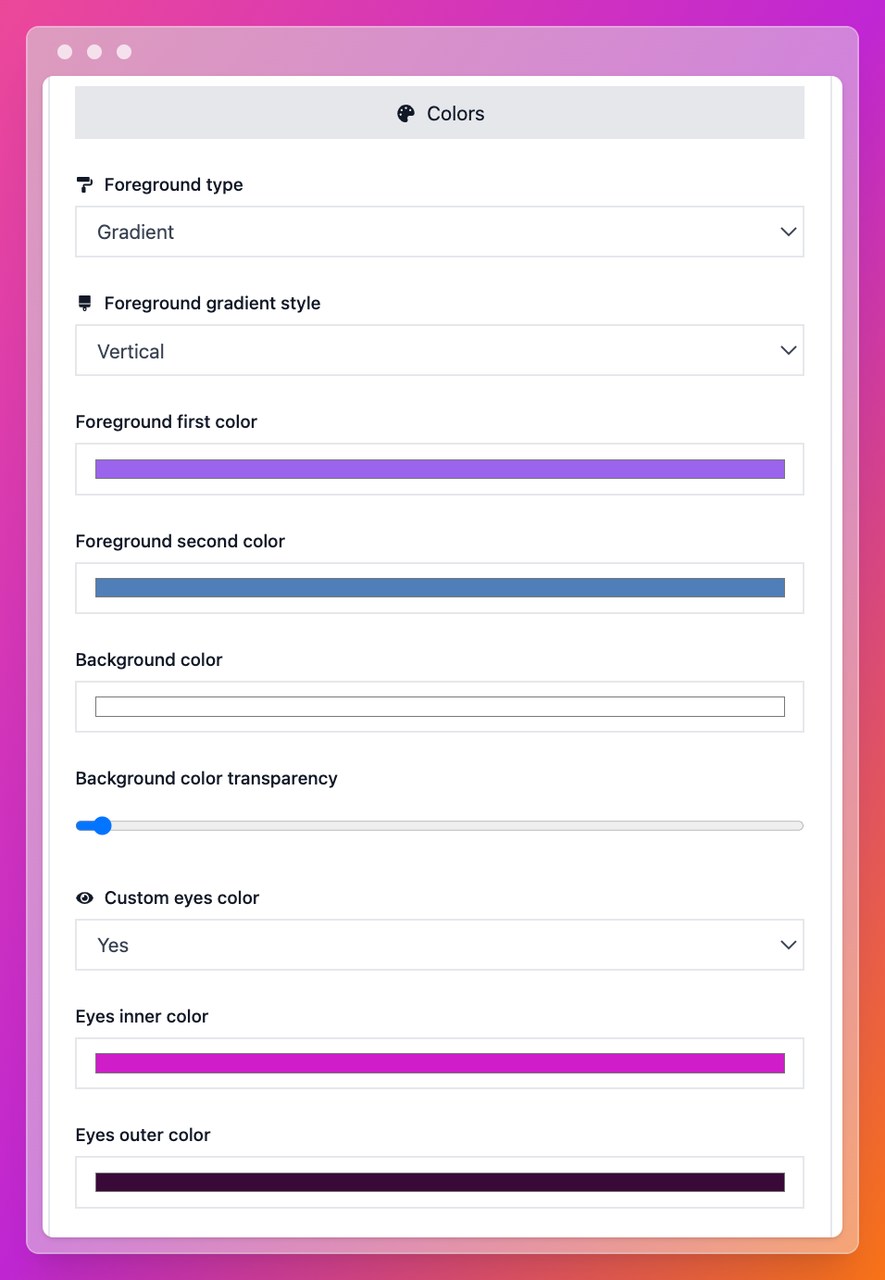 Various shades are available for you to align with the overall style of your brand.
2. Next, go to the "Branding" tab and add your logo.
Try to upload a high-quality image of your company's logo and make sure that it matches the color scheme of your WiFi QR code.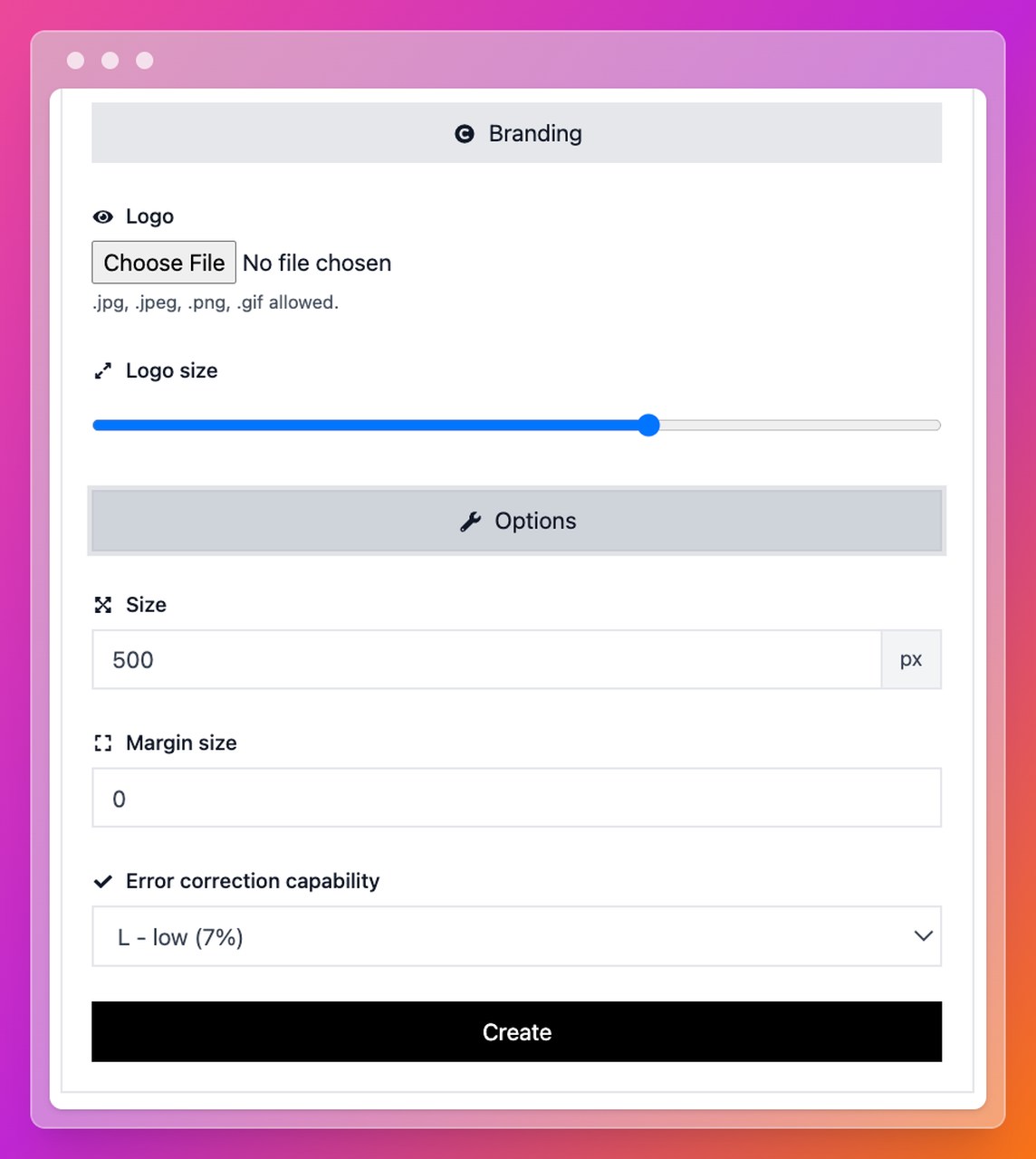 3. Furthermore, you can customize the size and margin size of your WiFi QR code in the "Option" section.
That's all there is to it!
Now, you can print or download it according to your preference.
Who Can Use a WiFi QR Code?
WiFi QR codes can be used almost anywhere there is a WiFi network access point.
You can even create a QR code for your home WiFi and let family and friends scan it.
However, in most cases, WiFi QR codes are used in public places such as shopping malls, transportation hubs like airports and metro stations, hotels, or tourist spots.
Additionally, it is possible to convert your WiFi to QR Code for office spaces or hospitals and give different access to staff and guests for easy connection.
How Can You Use a WiFi QR Code Generator to Your Advantage?
Make sure your WiFi QR code is visible and easy to scan. Adding contrast colors to your codes can help for easier scanning.
Create captivating WiFi QR codes and tailor them to your brand's identity and overall style.
Try to use a solid call to action to draw attention to your WiFi QR code.
It is best to position your WiFi QR code in common areas for easier access.
Capture lead data by attaching forms to your QR Codes in-store or at your business location.
Create a unique design but keep the user experience in mind.