Understanding and leveraging the right technologies is paramount in today's rapidly evolving digital marketing landscape. One such technology that has captured the attention of marketers worldwide is QR code tracking.
If you've ever wondered, "How does QR code tracking work?" or wanted to enhance your campaigns by diving deep into QR code analytics, then you're in the right place.
This comprehensive guide serves as an introduction to the dynamic world of QR codes, focusing particularly on how tracking these codes can radically transform your marketing strategies.
By integrating QR code performance tracking, businesses can achieve a more robust analytical insight into consumer behavior and campaign effectiveness.
Let's see how it works!
What is QR Code Tracking?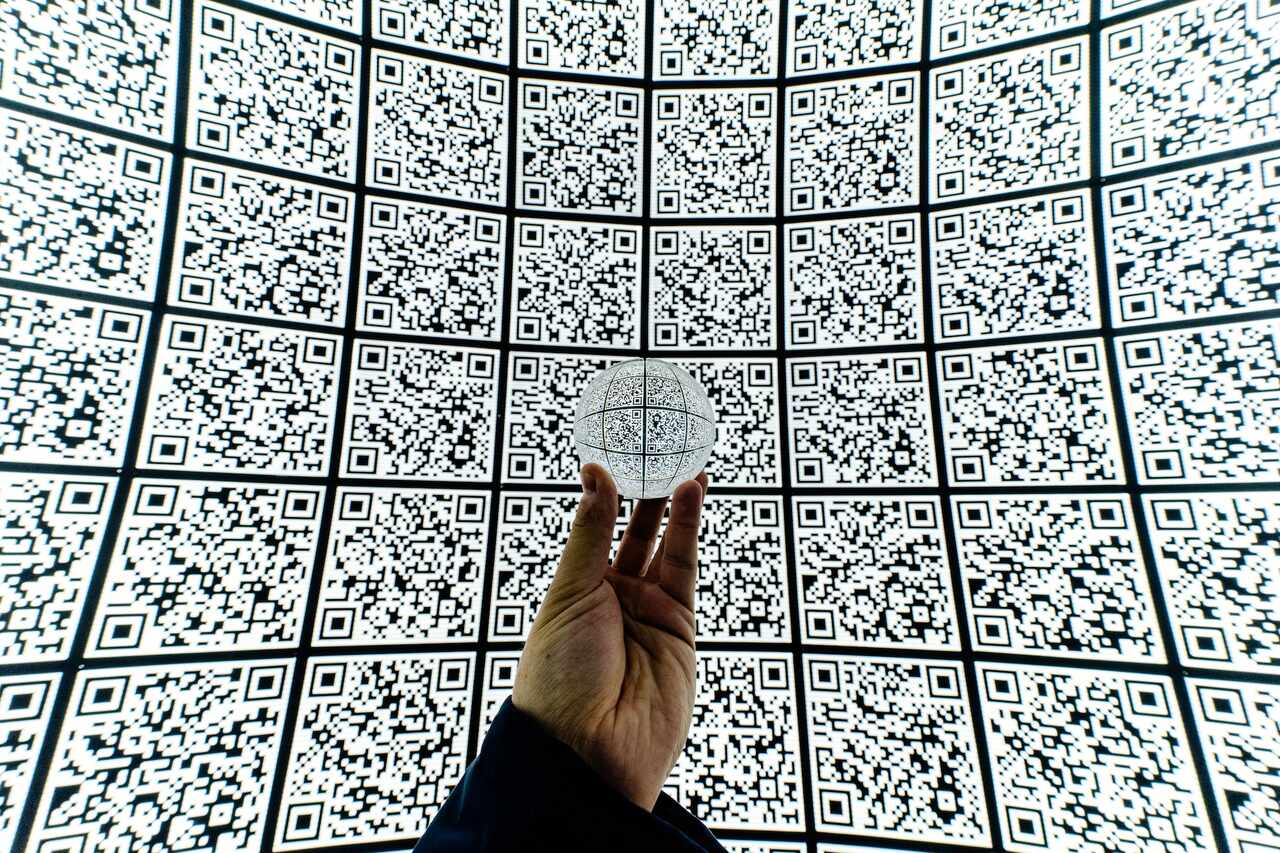 QR codes have come a long way from their initial use, transcending their original purposes and becoming a vital tool in marketing, providing an easy, quick way to connect customers directly to online content. But how does QR code tracking work, and why is it important?
At its core, QR code tracking operates through data capture. Each time a potential customer uses their smartphone to scan a QR code, that interaction generates data.
This data, often overlooked, is a goldmine of insights, allowing marketers to understand more about their audience's preferences, behaviors, and the effectiveness of their current marketing strategies.
The real beauty of QR code analytics lies in the simplicity of its process. Unlike more complex forms of data gathering, QR code tracking offers straightforward, impactful insights without the need for intensive resources or technical know-how.
What Can You Achieve Through QR Code Tracking and Analytics
So, what transformations can QR code performance tracking bring about for your marketing campaigns?
Here's what you can achieve:
Enhanced Understanding of Consumer Engagement: By tracking which QR codes are scanned, where they're scanned, and when, you get to see a clear picture of how your audience interacts with your content, helping tailor future marketing efforts more effectively.
Refined Marketing Strategies: QR code analytics provide real-time data that helps in understanding which strategies are working and which aren't, allowing for timely adjustments and optimization.
Increased Return on Investment (ROI): With insights into the performance of various campaigns, you can allocate resources to avenues that guarantee better engagement and returns, reducing wastage on less effective methods.
Improved Customer Experience: Through the data collected, it's possible to see what content resonates more with the audience, leading to more targeted and appreciated user experiences.
By embracing QR code tracking and analytics, you're not just staying ahead in the digital marketing game but also adopting a culture of informed decision-making, ensuring that every strategy you employ is data-driven and optimized for success.
Process of QR Code Tracking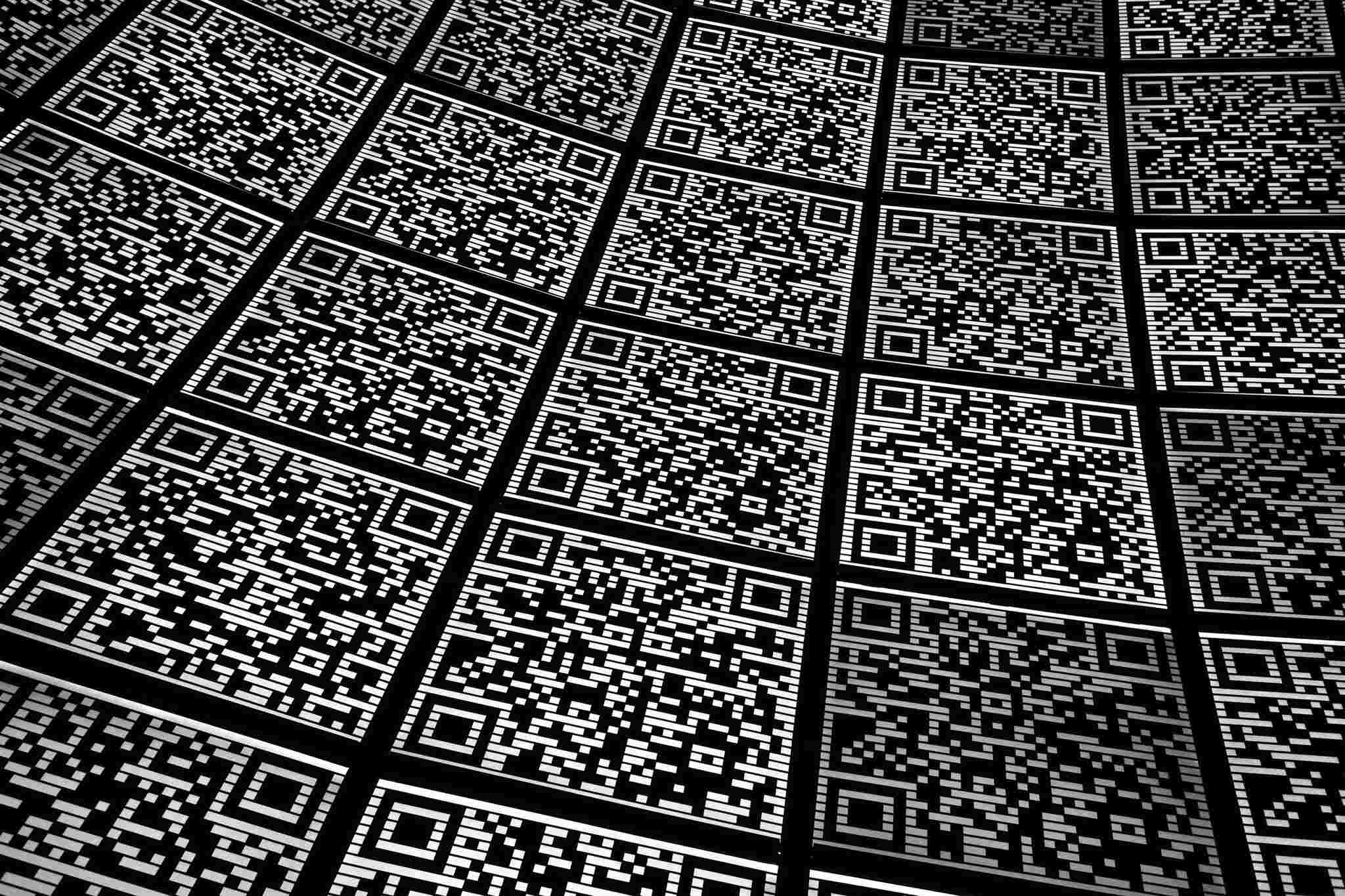 Navigating the realm of QR codes might seem complex at first, but it's a straightforward process that can significantly amplify your marketing reach. Understanding the mechanism behind QR code tracking is essential for leveraging all the benefits they offer.
Here, we unravel the step-by-step journey of QR codes, from their creation to the invaluable data they provide.
Generation and Placement of QR Codes
The initial phase in utilizing QR codes is their generation. Here's how you can kickstart your journey:
Choosing a QR Code Generator: Numerous online QR code generators are compatible with different budgets and needs. These platforms can create codes that link to websites, social media, emails, apps, and more. You can use QRCodeDynamic for dynamic QR codes.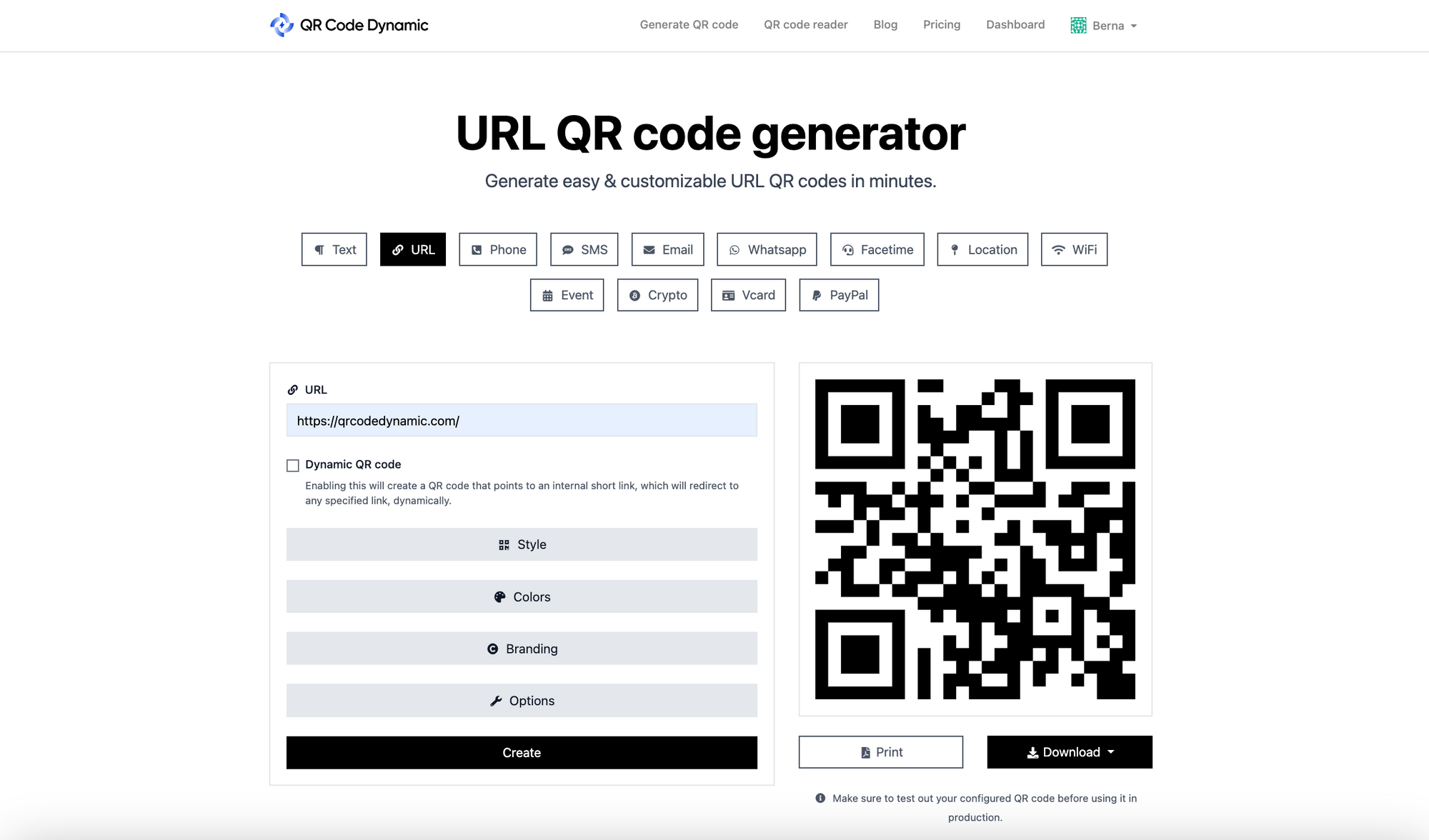 Customization: Modern generators allow the QR codes' customization, aligning with your brand imagery. Colors, logos, and even shapes can be tweaked to maintain brand consistency.
Generation: After defining its purpose and customizing its appearance, you generate the QR code.
Placement of QR Codes: This step involves strategic placement. Whether they're on physical flyers, product packaging, or digital platforms like emails or social media, the placement should be accessible and appealing to potential scanners.
💡
The placement of your QR codes directly influences the scan rates. It's about merging visibility with relevance. For instance, a QR code linking to a discount offer is perfect on a product label, while one directing to instructional videos might go well in an after-purchase email.
User Interaction with QR Codes
Now, let's talk about the moment of truth: user interaction. This step is where the magic happens, as it involves the direct engagement of your customers with the codes.
Scanning the Code: Users use their smartphones to scan the QR code. It's crucial that this process is as effortless as possible to encourage interaction. Thus, the code's visibility and the offer's attractiveness are paramount.
Immediate Action: Upon scanning, users are directed to a webpage, video, or other digital spaces. This instantaneity is one of the QR code's biggest strengths, as it aligns with the contemporary consumer's preference for quick and hassle-free experiences.
User Experience: The destination should reflect what the QR code promised. Misleading or irrelevant content can deter users from scanning your codes in the future. This stage is your brand's moment to shine and deliver value that creates a memorable user experience.
Remember, the user interaction phase is your doorway to customer engagement. It's not just about getting them to scan the code but also providing a valuable experience.
Role of Data Collection and Analysis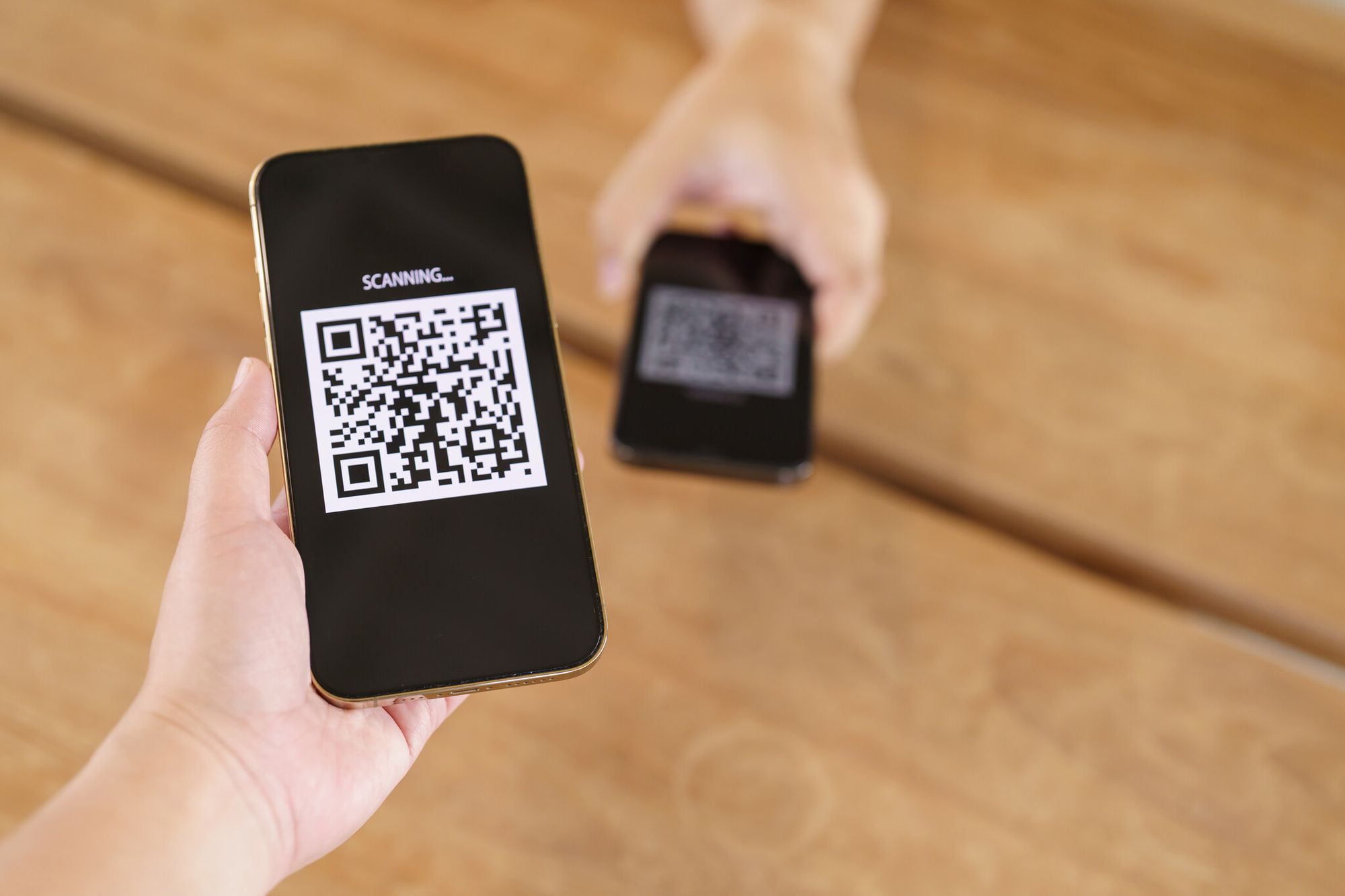 Post scanning, every user's interaction with the QR code generates a wealth of data. But how is all this information gathered, and why is it significant? Here's the breakdown:
Data Collection: Each scan results in data - from the time of the scan, the geographical location, the device used, and sometimes, even the user's purchasing history. QR code tracking tools embedded in the code itself initiate this automated process.
For example, on QRCodeDynamic, you can see the analytics of your links after you create your QR code.
Go to the Links > Click "Stats" > Monitor the statistics of your links as shown below.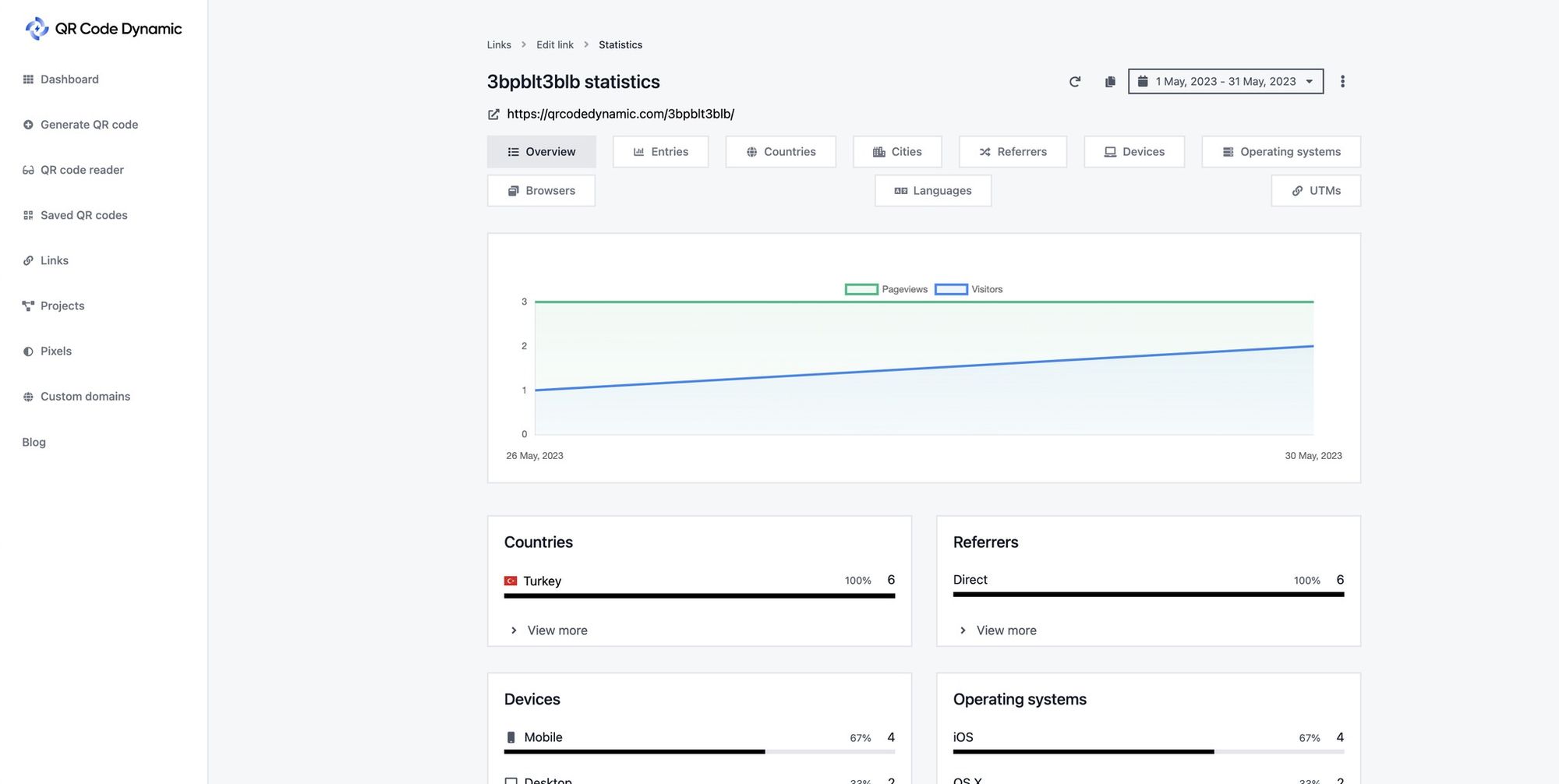 Analysis of Collected Data: This data is then analyzed to provide insights. Patterns start to emerge when you look at the data collectively. You might notice higher scans during certain hours, or specific locations, or a preference for certain content.
Strategic Implementation: Post-analysis, these insights can shape strategy. Maybe you realize a product is more popular in one region over another, or certain demographics prefer scanning to access tutorials over promotions. These insights allow for nuanced and effective strategy building.
The role of data collection and analysis in QR code tracking is what elevates it from a passive technological feature to an active strategic tool. It's not the code itself but the analysis of user interaction with the code that is transformative.
Features of QR Code Tracking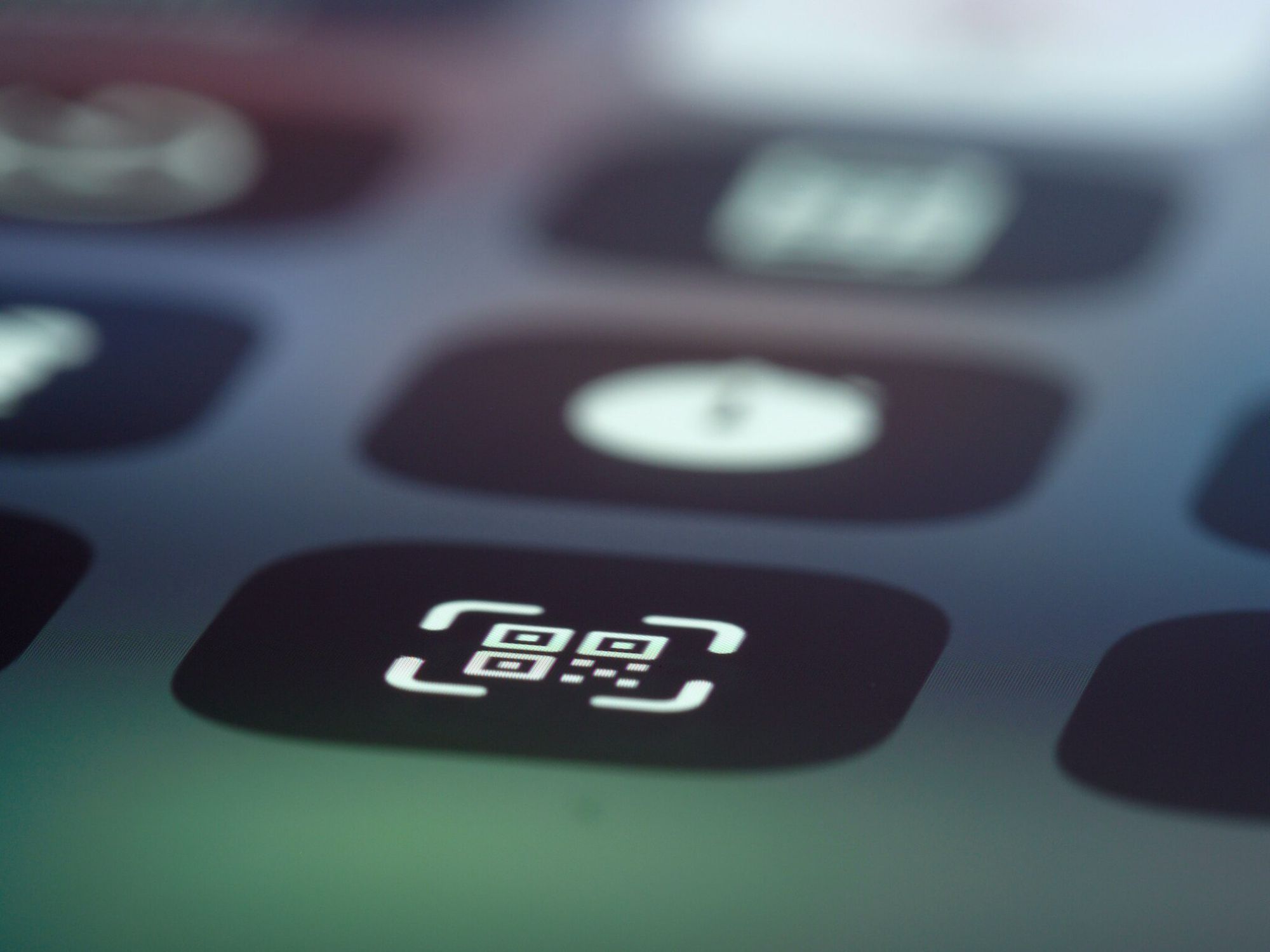 Exploring the features of QR code tracking reveals just how this technology can be a game-changer for your marketing strategies. It's not merely about directing people to your content; it's the behind-the-scenes intelligence that truly makes QR codes a powerhouse.
Here, we'll uncover the standout features of QR code tracking, illustrating how they can elevate your understanding of customer behavior, streamline data collection, enhance accessibility, and promote a privacy-conscious approach.
Collecting Intelligence on Customer Behavior
One of the most striking benefits of QR code tracking is its ability to gather insights into customer behavior. But how detailed is this intelligence, and how can it refine your marketing endeavors? Let's dissect this:
Location Tracking: Understand where your codes are being scanned. Are your customers interacting with them in-store, at an event, or just before they enter your restaurant? This geographical intelligence helps tailor your offers, content, and even product distribution strategies.
Time Stamps: Knowing when your codes are scanned can be just as vital. Are users scanning them during lunch hours, on weekends, or in the evening before a purchase? Identifying peak times helps in scheduling promotions, staff allocations, and more.
Device Information: Learning what devices are used for scanning—iOS or Android, phone or tablet—can influence your app development, website optimization, and content formatting.
Frequency & User Data: Identify how often a user scans the codes and if they are new or returning scanners. This segmentation is invaluable in customizing loyalty programs, new offers, and retention strategies.
This intelligence goes beyond raw data; it's the unveiling of trends, preferences, and customer habits specific to your brand directly from their interactions.
Efficient Data Collection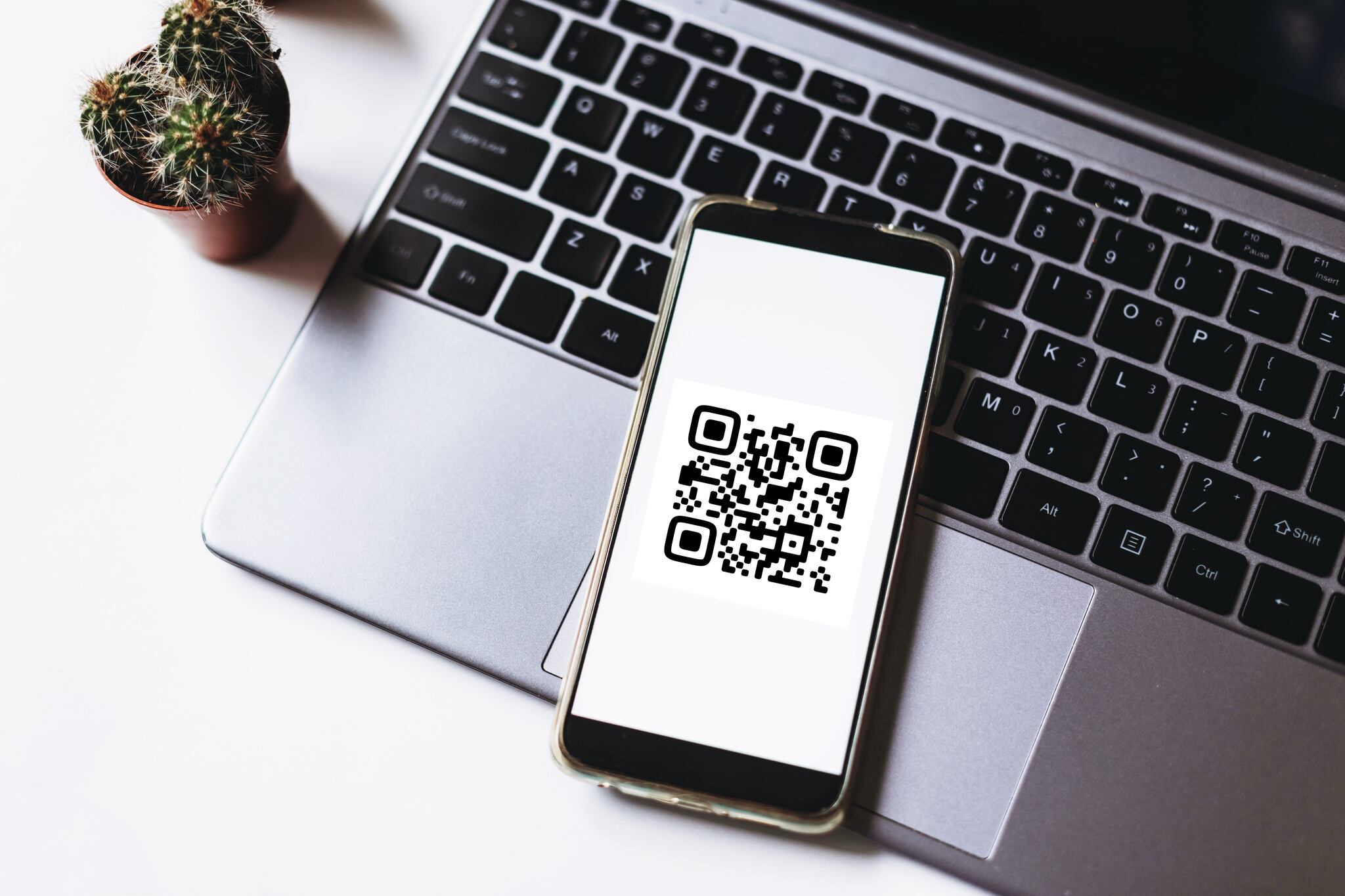 Traditional data collection methods can be cumbersome, invasive, or even guesswork at times. QR code tracking simplifies this through efficiency and directness. Here's how:
Real-Time Data: The moment your QR code is scanned, data is recorded. You're getting live feedback from your campaigns, allowing for agile response and strategy adjustments.
Automated Collection: Gone are the days of manual data entry. QR code scans automatically feed data into your analytics dashboard. It's not just convenient; it negates human error and the resources traditionally involved in data gathering.
Consolidated Reports: QR code tracking tools can consolidate this wealth of data into comprehensive reports. These reports can depict campaign performance, customer engagement patterns, and more, all available at a glance.
Goal Tracking: Set specific performance goals for your QR campaigns and monitor their progress. Are you reaching the scan targets? Are certain products lagging? It's all measurable against your set benchmarks.
This efficiency means you're not just saving time; you're optimizing it. Every scan is an opportunity to learn and evolve, making your marketing strategies smarter and more effective with each interaction.
Accessibility to Consumers
The beauty of QR codes is their universal accessibility, removing several barriers that often hinder engagement.
Consider the following points:
Easy Scanning: With just a smartphone camera, users can engage with your content. There's no need for app downloads or typing in URLs, making the process hassle-free for customers.
Instant Information Access: Users are directed to links, promotional offers, information pamphlets, or videos instantly. This immediate gratification aligns with the modern consumer's desire for quick, seamless interactions.
Versatility in Placement: Whether they're on a billboard, a product tag, or an online page, QR codes are versatile. They can go wherever your audience is, providing effortless access.
Language Customization: QR codes can redirect users to pages where they can select their preferred language, making your campaigns globally comprehensible.
This accessibility broadens your audience base. It's inclusive, considering various consumer preferences and limitations and providing conveniences that can significantly enhance user experience.
Privacy-friendly Approaches
In an era where data privacy is paramount, QR codes offer a non-intrusive way to engage without compromising user privacy.
No Personal Data Required: Users can scan a code and access your content without entering personal information like email or phone number, which encourages interaction from those wary of sharing such details.
User Anonymity: While QR codes track location or device type, they don't require user identity specifics. Customers can engage anonymously, adding a privacy layer that's often appreciated.
Consent-Based Interactions: For more detailed follow-ups, like subscriptions or purchases, QR codes can direct users to opt-in pages, ensuring interactions are consent-based and transparent.
Data Security: Reputable QR code tracking systems ensure the data collected is encrypted and secure, preventing unauthorized access and enhancing user trust.
By respecting user privacy and emphasizing consent-based marketing, you build a relationship of trust with your audience, showing that you value and respect their digital space.
How Real-time Tracking with QR Codes Works?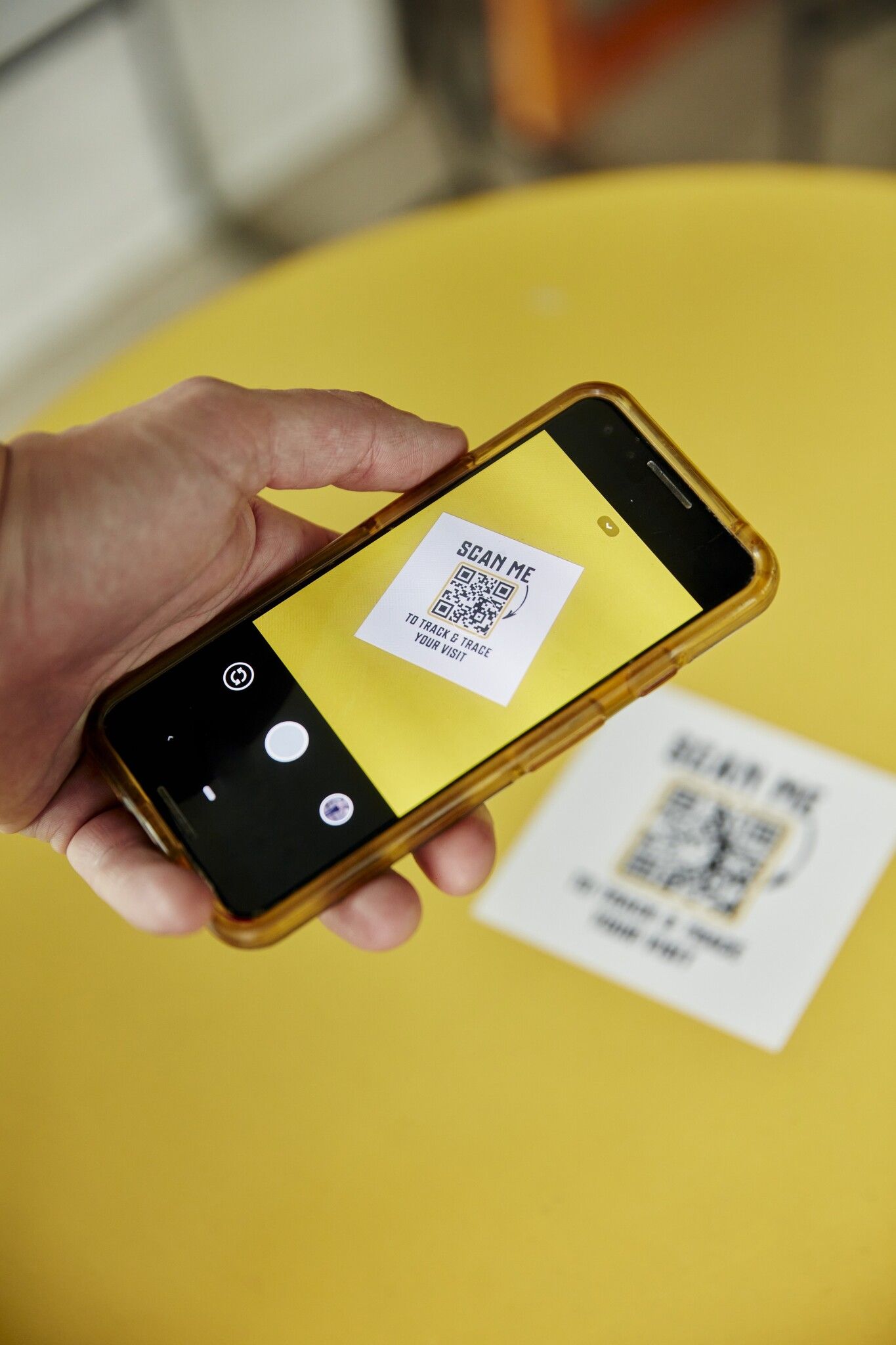 In the dynamic world of digital marketing, the ability to monitor campaigns in real time is revolutionary.
It allows for an agile approach, where strategies can be tweaked on the go based on live feedback.
Real-time tracking with QR codes propels this concept, opening avenues for instant insights and immediate adjustments. Below, we dive into how real-time QR code tracking changes the game, enabling you to gain valuable customer insights like never before.
Gain Valuable Customer Insights With Real-Time QR Code Tracking
Real-time tracking stands out as one of the most influential features of QR code analytics. But what makes it so vital and effective in understanding customers better? Here's a closer look:
Live Campaign Monitoring: Imagine knowing the exact moment someone scans your QR code. Real-time tracking enables live monitoring, offering insights into which marketing materials are most effective during specific times of the day or days of the week.
Immediate Engagement Assessment: Discover how users interact with your content the moment they access it. Are they watching an entire video, filling out a form, or closing the window shortly after arrival? Real-time data lets you assess immediate engagement and interest levels.
Event-Based Interactions: At events, QR codes can transform how attendees engage with your brand. Real-time tracking allows you to understand what's working (or not) on the spot, potentially reshaping your event strategy on the fly.
Social Sharing Insights: If your QR leads to content users can share, real-time tracking shows immediate propagation, informing you which content is share-worthy and potentially viral.
This immediate influx of information isn't just data—it's actionable intelligence. You're gaining a snapshot of customer preferences and behaviors as they happen, which is invaluable in shaping an adaptive marketing strategy.
How to Track QR Code Scans
Understanding that real-time tracking is invaluable is one thing, but how do you actually track these QR code scans? Let's simplify the process:
Utilize a Dynamic QR Code: Unlike their static counterparts, dynamic QR codes are essential for tracking. They contain editable URLs and can store scan data, making real-time tracking possible. You can use QRCodeDynamic for dynamic QR codes.
Access QR Code Generator Tracking Features: Most QR code generators come with built-in tracking features. Once you create a campaign, you can access a dashboard that presents scanning data.
Monitor Your Dashboard: Post-deployment, keep an eye on your dashboard. Here, you'll see live updates on scans, including time, location, device type, and even repeat scans.
Set Up Notifications (if available): Some platforms allow notifications for every scan or benchmark achievement, keeping you plugged into the campaign's pulse without constant manual monitoring.
Through these steps, you're not just waiting for a campaign to end to see results. You're watching your strategy unfold and learning from it in real-time, providing a rare opportunity to fix course if things aren't going as planned.
Steps to Make a QR Code Trackable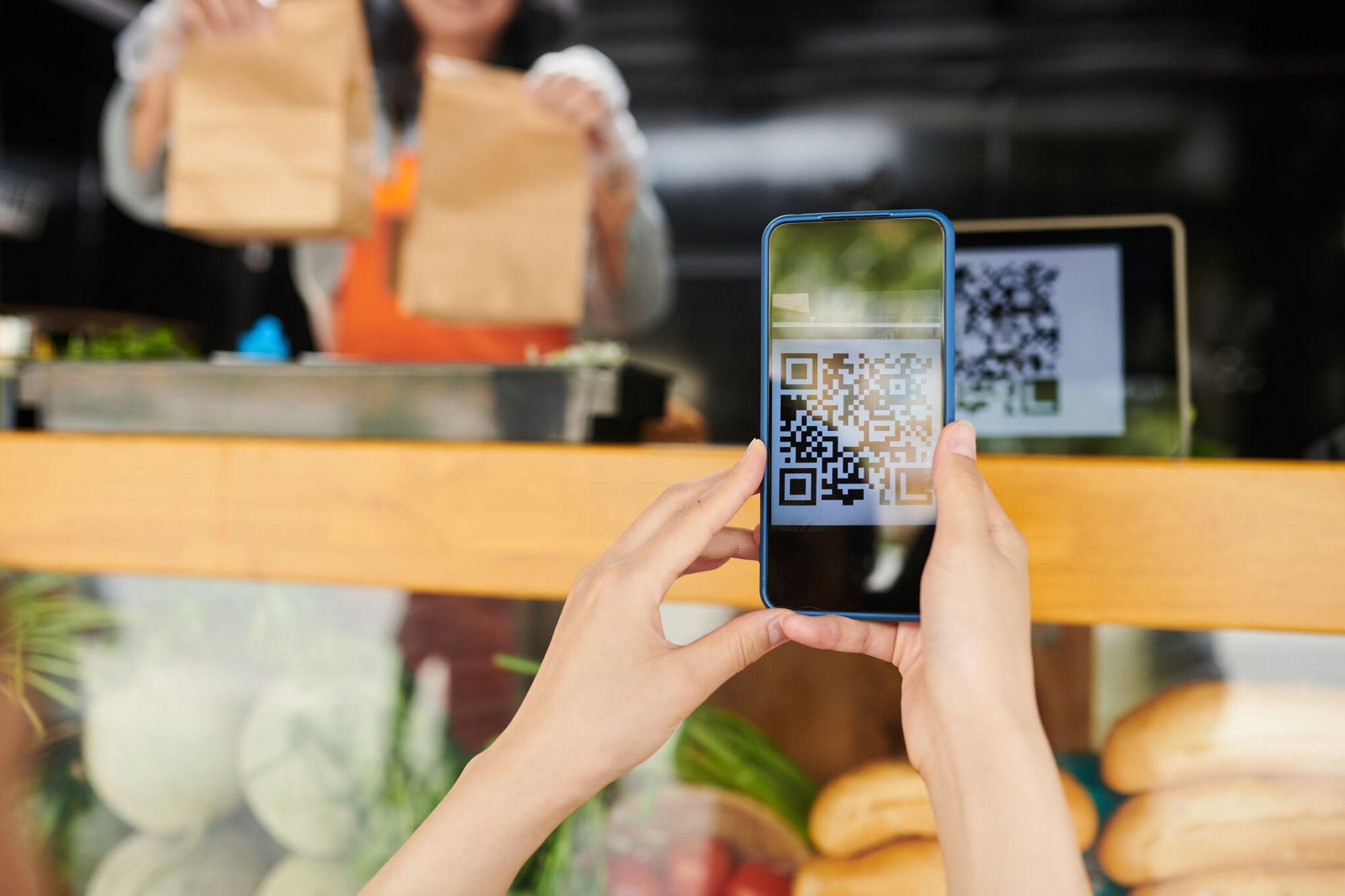 Now, you might wonder, "How do I make a QR code trackable in the first place?" It's simpler than you might think! Here are the steps:
Select a QR Code Generator: Choose a platform that offers tracking features. Not all QR codes are created equal, so it's essential to select a service that supports real-time analytics. You can use QRCodeDynamic and scan the statistics of your links, as we explained before.
Create a Dynamic QR Code: When generating your code, opt for a dynamic version. This choice is critical because static QR codes do not support tracking functions.
Configure Your Destination: Whether it's a URL, a file download, or a landing page, ensure it's correctly linked in your QR code setup.
Test Your QR Code: Before going live, test the QR code with different devices to ensure it works seamlessly. This step is about ensuring your user's first impression is smooth and professional.
Deploy Your QR Code: With everything set, deploy your QR code in your marketing materials. Given that it's dynamic, you can still adjust the destination if needed without changing the code itself.
Regularly Check Analytics: With your campaign underway, regularly check in on your analytics dashboard. This routine is where the real-time aspect becomes incredibly beneficial.
Making your QR code trackable is the cornerstone of leveraging all the real-time data it can provide. It transforms your QR code from a static piece of tech to a dynamic portal between you and your consumers.
Measuring the Frequency of QR Code Scans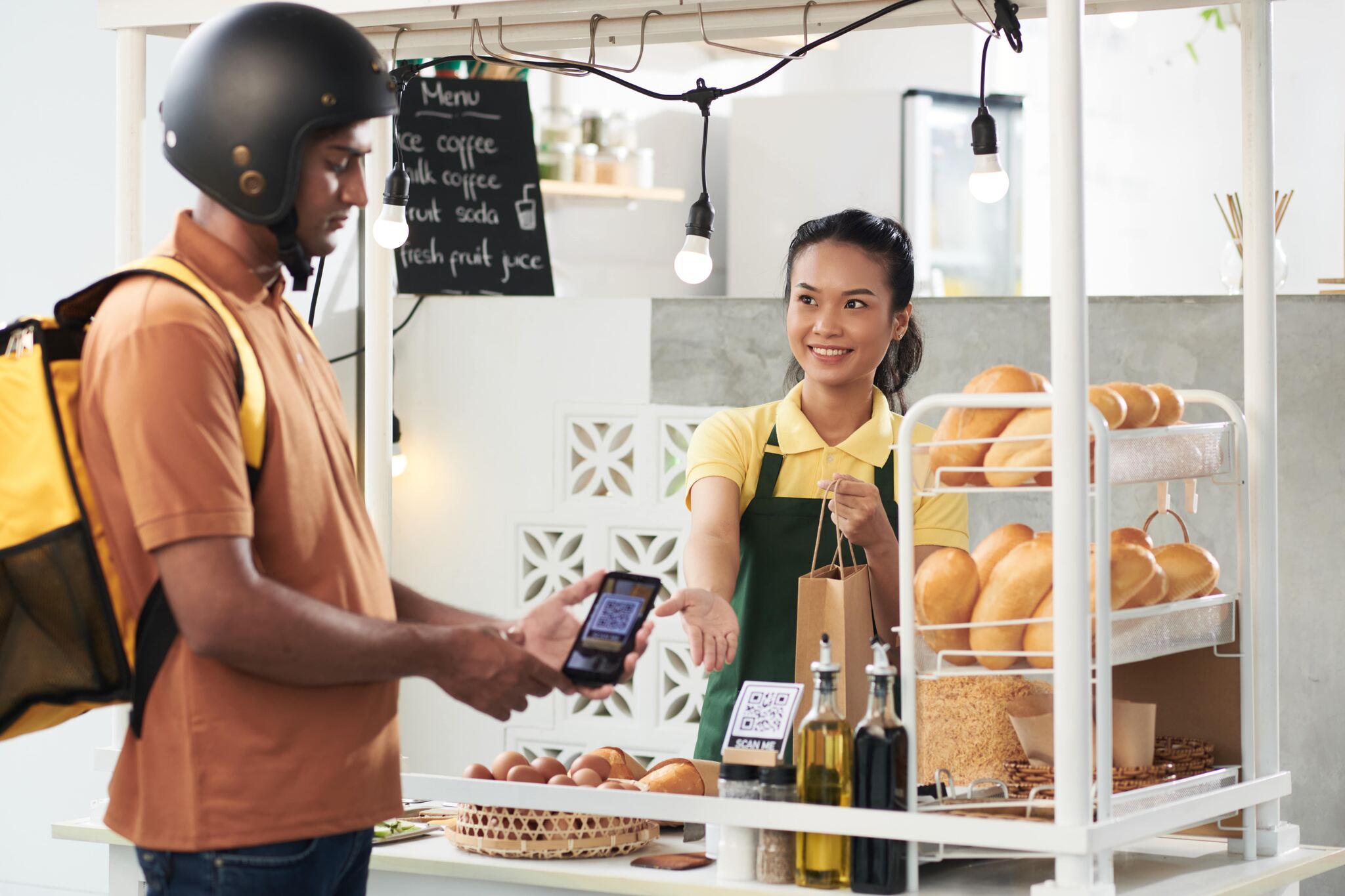 One aspect that often intrigues marketers is the frequency of QR code scans. Are people coming back to scan again, or are they one-time users? Here's how real-time tracking can help:
Identify Repeat Scanners: Your dashboard can show unique versus repeat scans, helping you understand if your content encourages repeat engagement.
Understand Content Longevity: If people continue scanning your QR code linked to specific content, you learn what content has lasting appeal.
Evaluate Campaign Health: A healthy number of repeat scans can indicate a successful campaign, while a drop might prompt a review of your strategy or content relevance.
Reward Loyalty: Identifying frequent scanners opens up opportunities for loyalty programs or rewards, fostering a stronger connection with your engaged audience.
Measuring scan frequency isn't just about numbers; it's about discerning customer loyalty and content effectiveness. It speaks volumes about your campaign's health and audience's interests, informing future strategies.
Conclusion
As we've journeyed through the intricacies of QR code tracking, it's evident that this technology isn't just a tool but a strategic asset. In this ever-evolving digital landscape, understanding and leveraging the full potential of QR codes can catapult your marketing efforts to new heights.
Harnessing the power of QR codes is more than just implementing technology; it's about integrating an innovative approach. Stay creative, keep your content fresh, and always listen to what the data tells you. Remember, the analytics offer more than information; they provide a story and insight into your audience's preferences.
Ultimately, QR codes are more than just a trend. They are a marker of a brand that is forward-thinking and customer-centered. By employing strategic, data-driven decisions based on QR code analytics, you are set to witness a measurable positive impact on your brand growth and customer engagement levels.
Frequently Asked Questions
How Do I Make a QR Code Trackable?
Making a QR code trackable involves a few straightforward steps:
Use a QR Code Generator: This is your starting point. Select a generator that offers tracking capabilities.
Choose a Dynamic Code: Unlike static QR codes, dynamic codes allow for tracking and analytics because they redirect through a tracking URL before landing on the final content.
Set Your Destination: Link your QR code to the online content you want your audience to engage with, such as a website, form, or promotional material.
Test It Out: Ensure functionality and user experience by scanning the code yourself, checking that it leads correctly to the desired destination.
By following these steps, you'll be well on your way to harnessing the data insights provided by trackable QR codes.
Can QR Codes Be Tracked?
Absolutely! But remember, only dynamic QR codes can be tracked. The tracking happens through a redirect server that captures the details of the scan when the QR code is used. These details typically include the number of scans, the device used, the scan's location, and the scan's time. This information is crucial for marketers seeking to understand the impact and reach of their campaigns.
Can a QR Code Know Your Location?
Yes, a QR code can identify the location of a scan, but within certain limits. It won't provide an exact address; instead, it offers an approximate location based on the IP address that the device used for scanning. This function is incredibly useful for businesses looking to understand geographical influences on campaigns or to tailor future marketing efforts based on location-specific data.
Read these blog posts before you go: