Are you trying to stay competitive in the fast-paced world of real estate marketing and are seeking new and innovative marketing strategies?
In today's digital-driven world, QR codes are the answer you've been looking for! They're a creative and versatile tool that can significantly enhance your marketing efforts, specifically in the realm of real estate.
Have you ever asked yourself, "Why use QR codes for real estate?" Read on, and you'll quickly understand why they are an indispensable resource.
Let's dive into it!
Benefits of Using QR Codes in Real Estate Marketing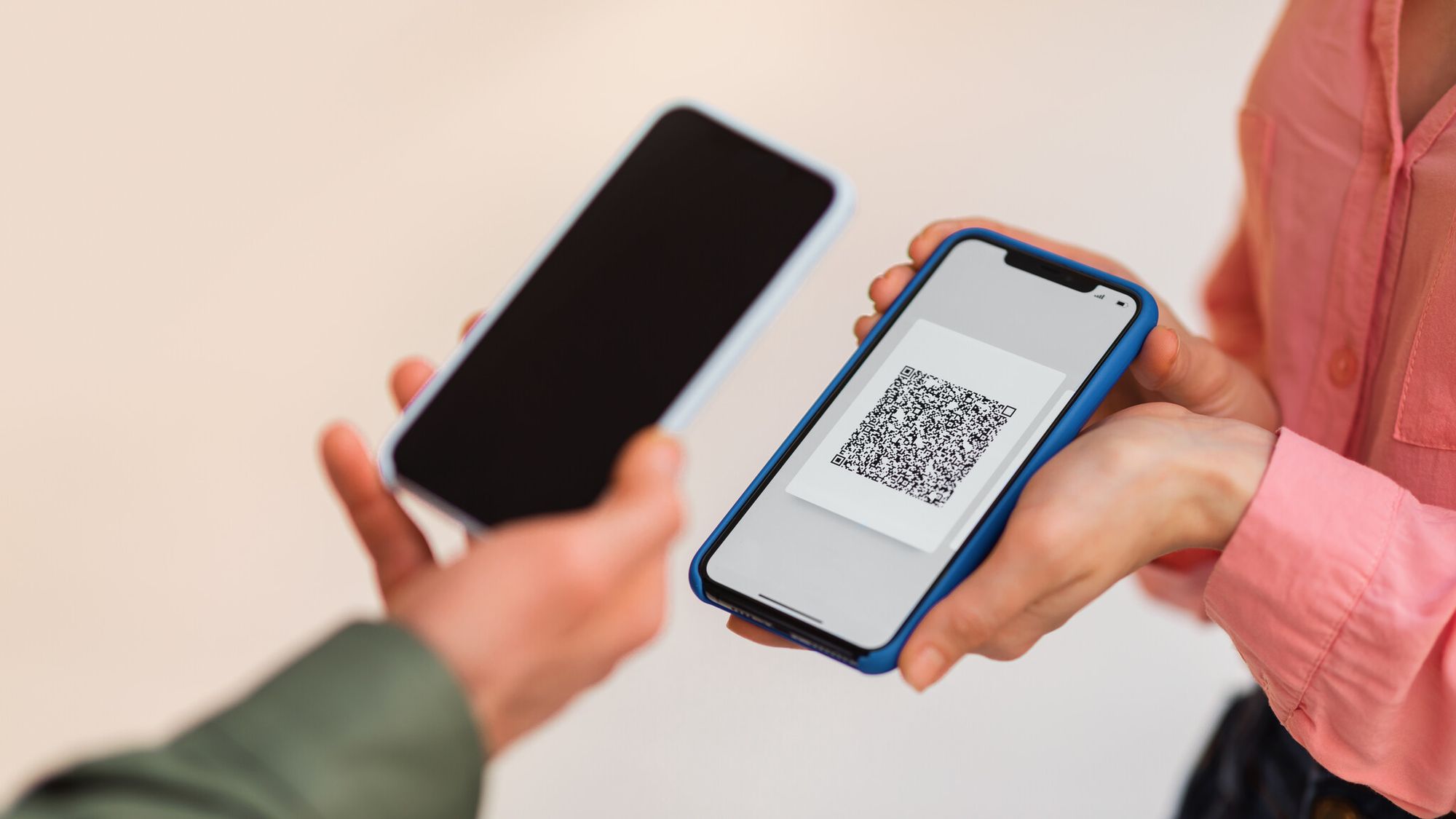 You may be wondering, "What are the tangible benefits that QR codes can truly bring to my marketing efforts?"
The fascinating part about QR codes is their inherent versatility, which results in various benefits that can elevate your real estate marketing.
This section will provide a more in-depth look at some of the key benefits and advantages of using QR codes for real estate. Let's begin!
1. Convenience and Increased Engagement
The first and most appealing benefit of using QR codes in your real estate marketing is the incredible convenience they bring not only to you as a realtor but also to your potential clients.
For you, QR codes are an effective way of condensing a vast amount of information into a compact, scannable image.
Instead of inundating your clients with brochures, documents, or lengthy URLs, you can give them access to all your offering merely with a scan.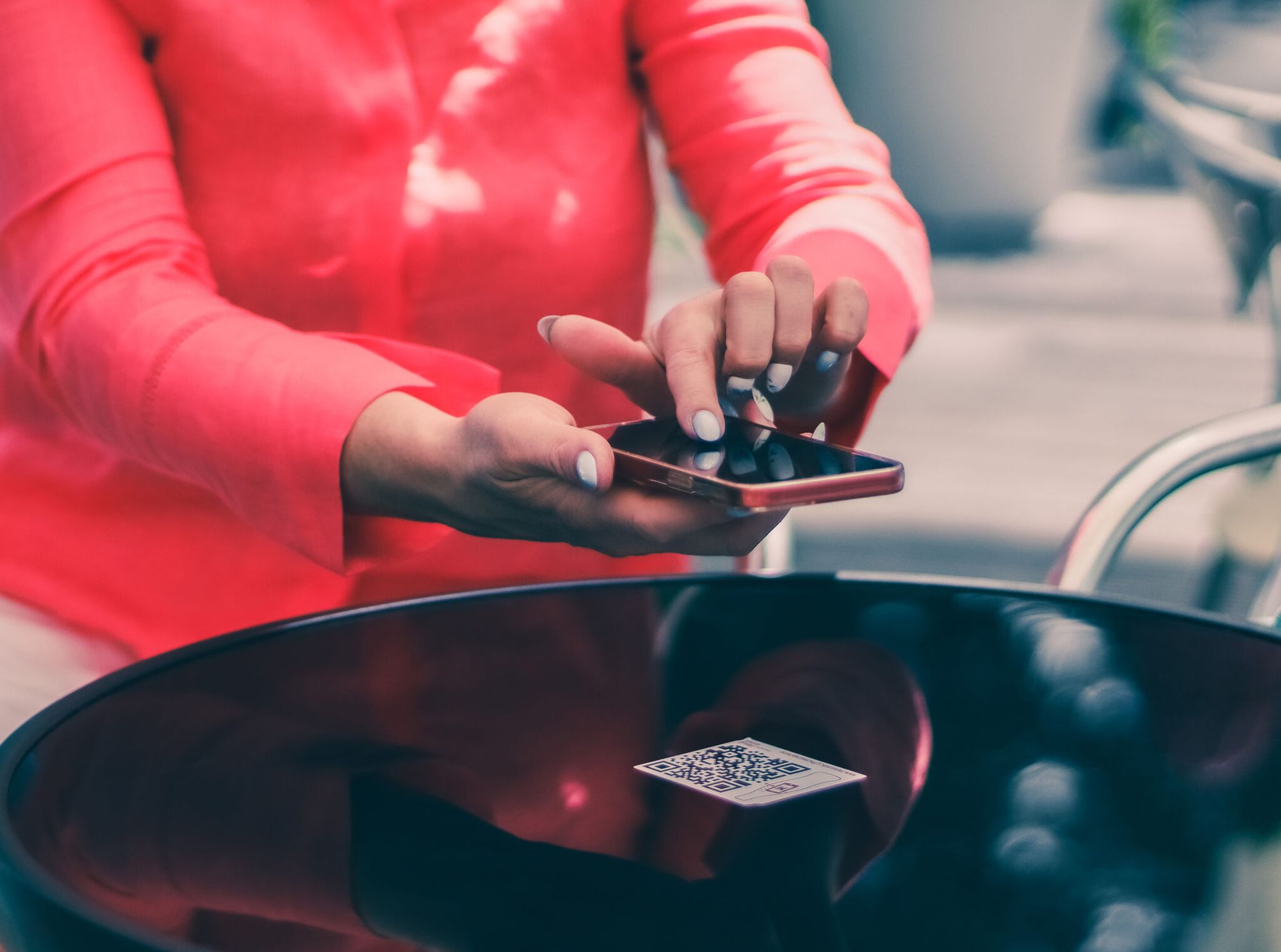 From your client's perspective, they can access information swiftly without having to type in a URL. QR codes are compatible with all smartphones, giving users the convenience of accessing information on the go.
Furthermore, with QR codes, you are placing the control in the hands of your potential clients. They get to decide when and where they want to access the content. This convenience leads to increased client engagement.
2. Effective Data-Driven Decisions
QR codes are not just a bridge from print to digital. They're a mine of valuable data that you can tap into. Essentially, every time someone scans one of your QR codes, they leave behind digital breadcrumbs that you can trace and collate for valuable insights.
Through QR code analytics, you can track the number of scans on each code, where these scans are coming from, and even when they occurred. This information gives you a valuable overview of how your prospects are interacting with your information.
You'll understand which properties are attracting the most attention, what geographical areas are hotspots for scans, and which time of the day is busiest for property viewing.
Armed with this information, you can make data-driven decisions, allowing you to refine and optimize your marketing strategies. It will help ensure that your properties reach the right people at the right time, maximizing your marketing efforts. This is what makes QR codes an incredible tool for real estate marketers.
3. Higher Conversion Rates and Sales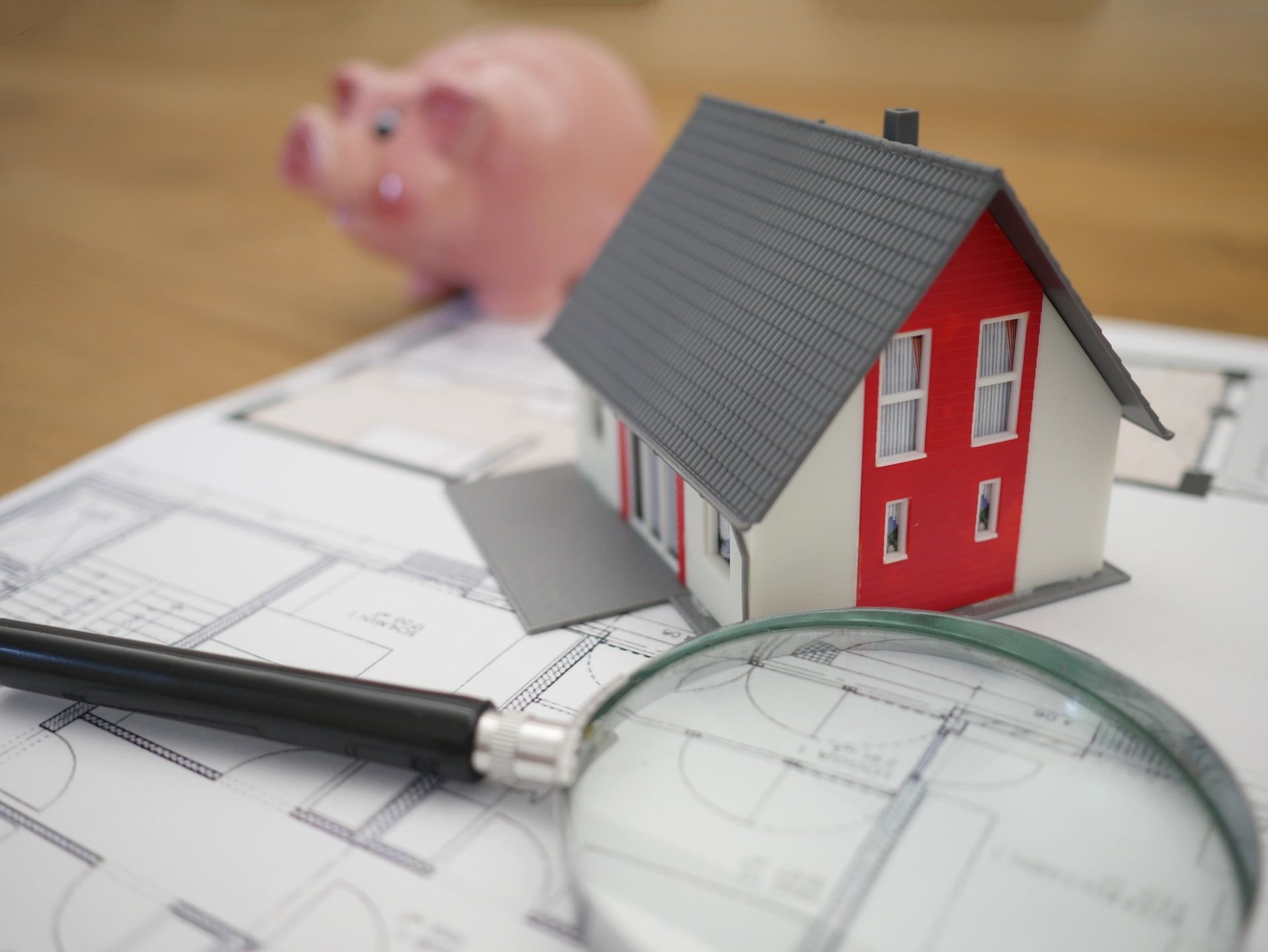 One of the most powerful benefits of using QR codes in real estate marketing is that they can effectively drive conversion and sales rates.
When used strategically, QR codes can not only engage potential clients but also guide them to take desired actions, such as signing up for a newsletter, registering for an open house, scheduling a tour, or even making a purchase decision.
Because QR codes can seamlessly link physical advertisements to online platforms, they provide an immediate call-to-action mechanism. This reduces the number of steps a potential client has to take to complete a desired action, hence increasing the conversion rates.
Furthermore, with the data gathered from QR code analytics, you can further refine and target your marketing strategies, resulting in higher sales. In the end, this means more closed deals and a healthier bottom line for your real estate business!
4. Economically Sustainable Option
Last but not least, let's not forget to factor in cost. QR codes are amazingly affordable to make, reducing your costs for promotional materials. They can also be used repeatedly and updated as required without the need for reprinting or redistributing materials, making them a more sustainable marketing option.
Moreover, since QR codes can be shared digitally as well as in print, you save on printing and distribution costs.
QR codes are also incredibly flexible, making it easy to include them in all kinds of marketing materials, from flyers, business cards, and real estate signages to social media posts, emails, and websites. This makes QR codes a fantastic, cost-effective addition to your real estate marketing tool belt.
In conclusion, QR codes in real estate marketing are not just a passing fad. They are an essential tool that offers numerous benefits, from increased convenience and engagement, effective data-driven decisions, and higher conversion rates to being an affordable option. So, get scanning, and gear up to see your business scaling new heights!
How to Create QR Codes for Real Estate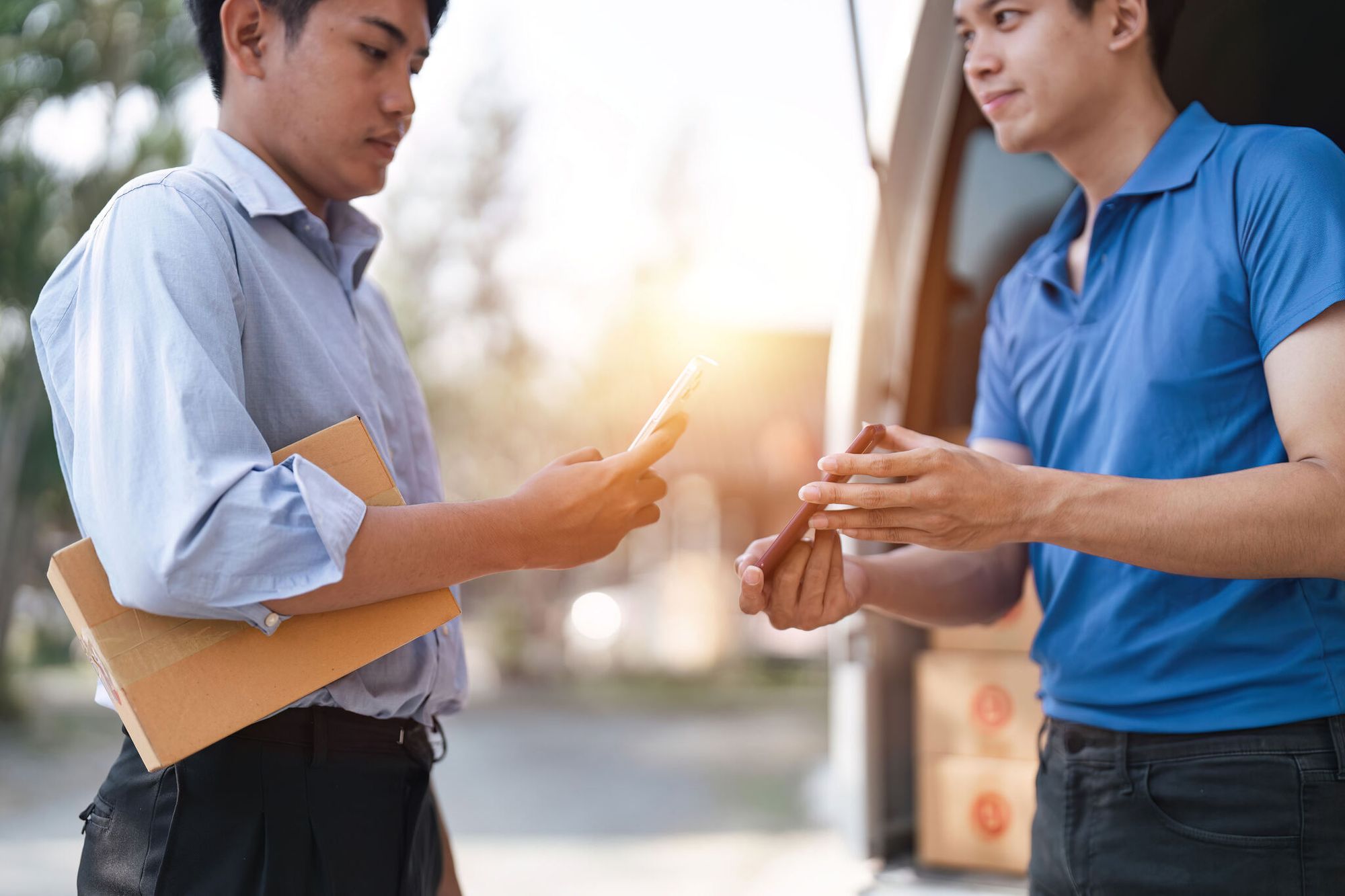 Incorporating QR codes into your real estate marketing strategies is one thing, but creating a custom QR code that aligns with your brand identity and marketing objectives takes your efforts to the next level.
By customizing your QR codes, you not only make them more appealing but also let the prospect know that the code links to your content.
The process of creating custom QR codes is simple, straightforward, and, thanks to certain online tools, immediately gratifying.
1. Choose a QR Code Generator
The first step is to choose a QR code generator that suits your needs. You can choose QRCodeDynamic, since it allows for customization rather than just generating basic QR codes.
2. Select the Type of QR Code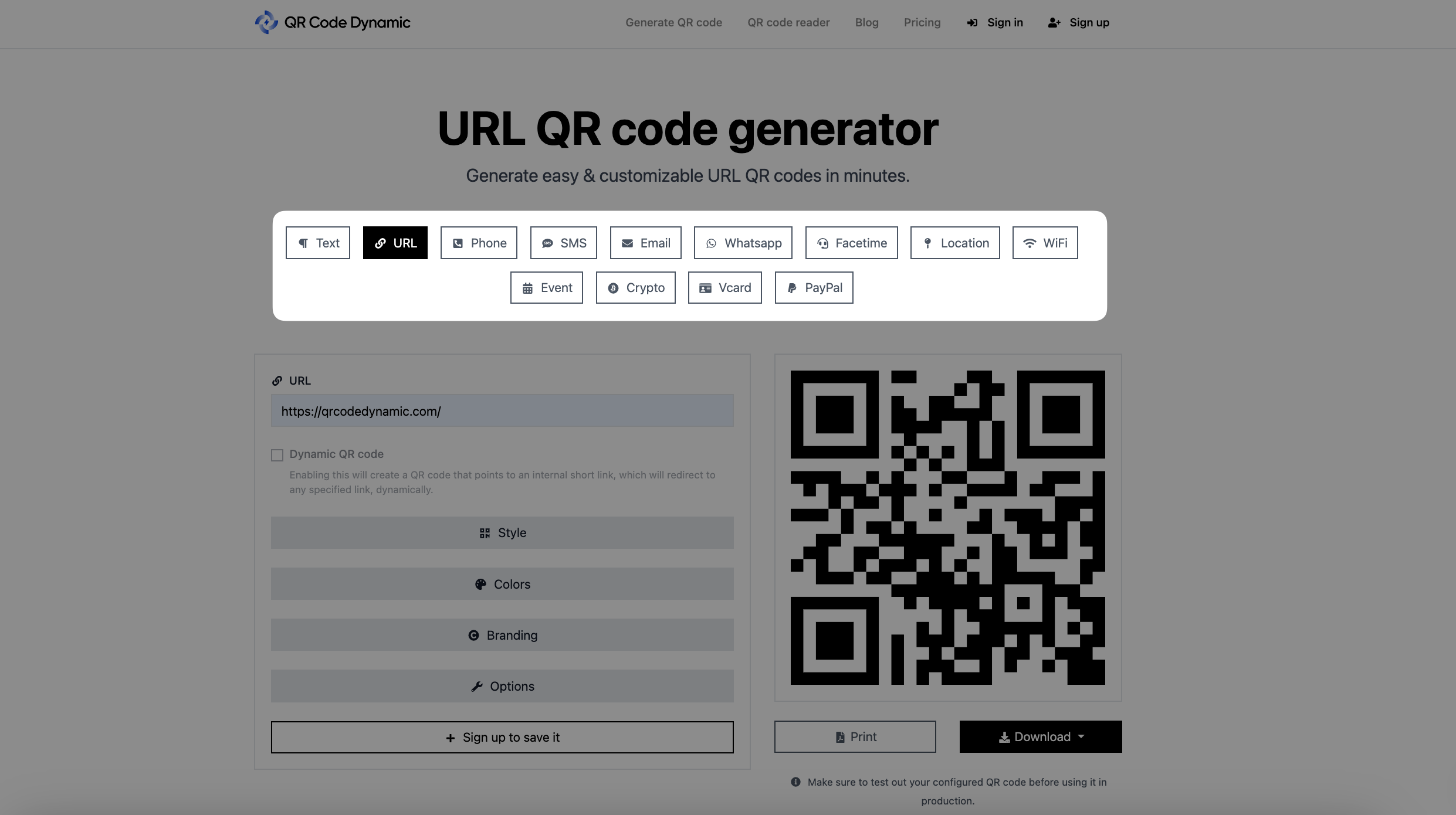 Next, decide what kind of content you want your QR code to link to. This could be a URL, text, email, or even a location on Google Maps.
3. Customize Your QR Code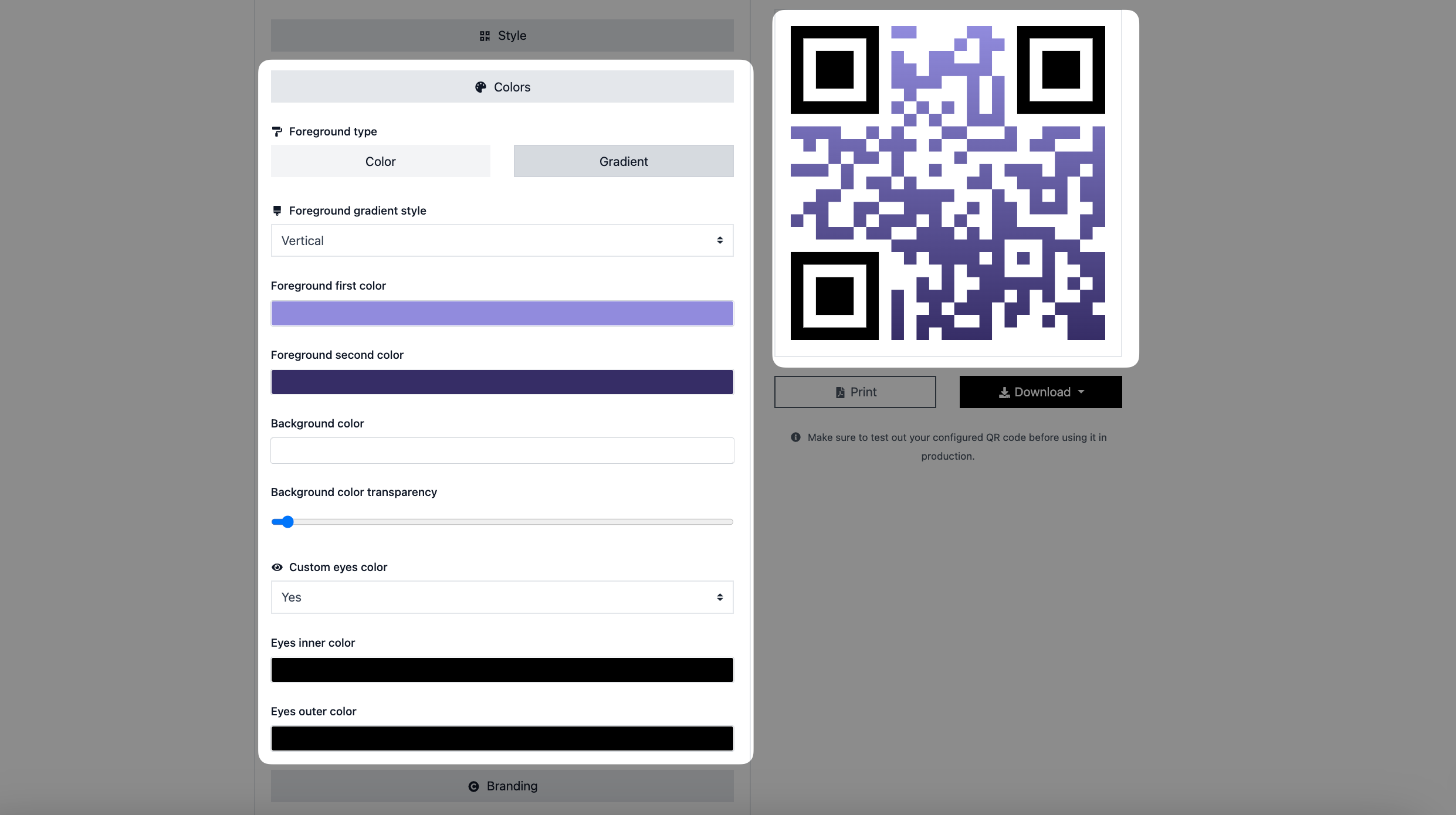 Your QR code doesn't have to be black and white. Most QR code generators allow you to customize the colors of your QR code.
Remember, aligning the colors with your brand is always a good idea to maintain consistency. You can also add logos in the middle of your QR codes to foster brand recognition and trust.
4. Determine QR Code Size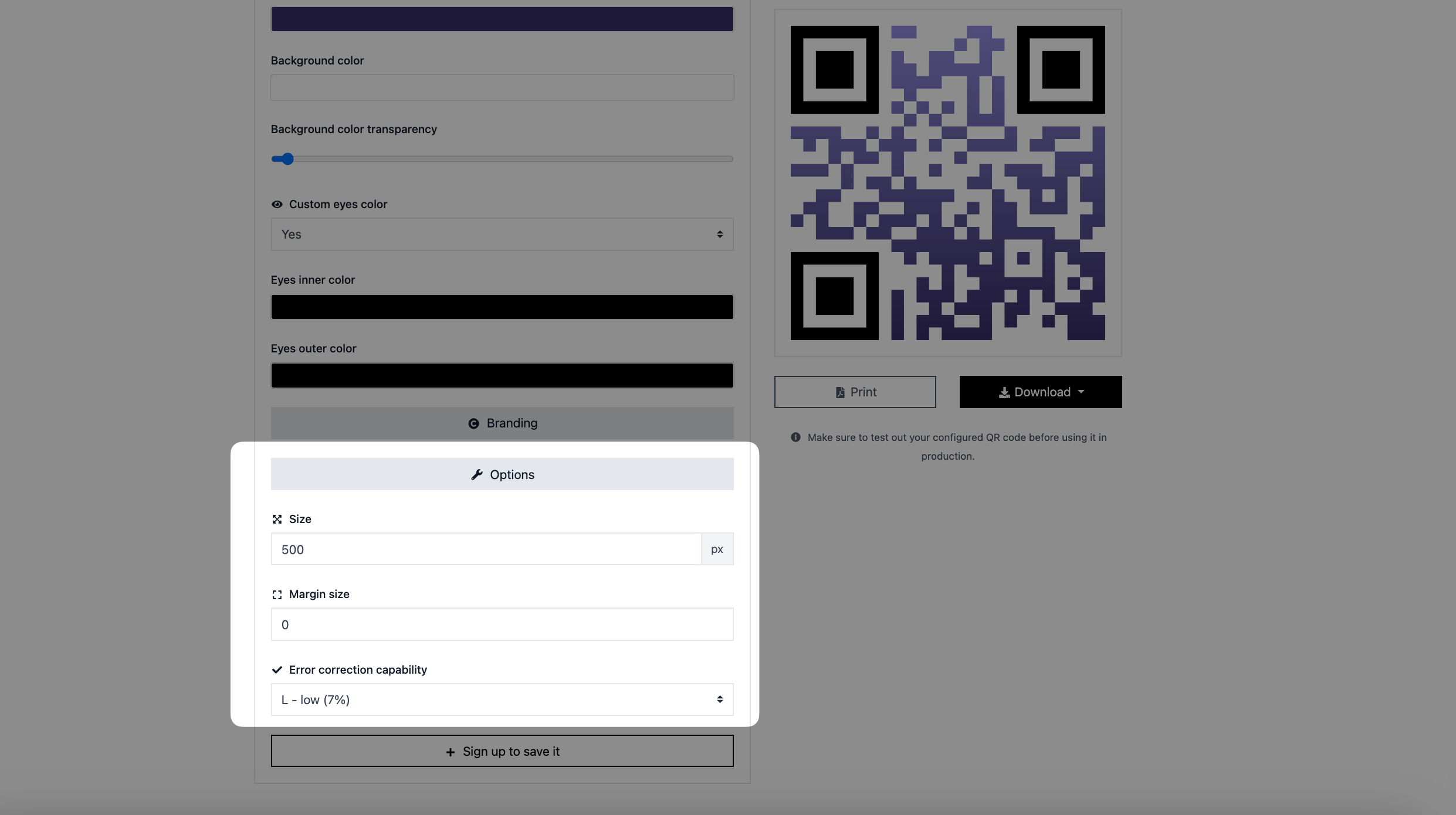 The size of your QR code will depend on its intended use. If it's for a flyer, business card, or website, it can be smaller.
However, if it's meant for a billboard, real estate signage, or poster, you'll need a larger QR code. Many generators allow you to modify the size.
5. Test Your QR Code
Before going live, always test your QR code using QR code reader apps or your phone's camera.
This step ensures that the code works properly and takes users to the intended destination.
6. Download and Deploy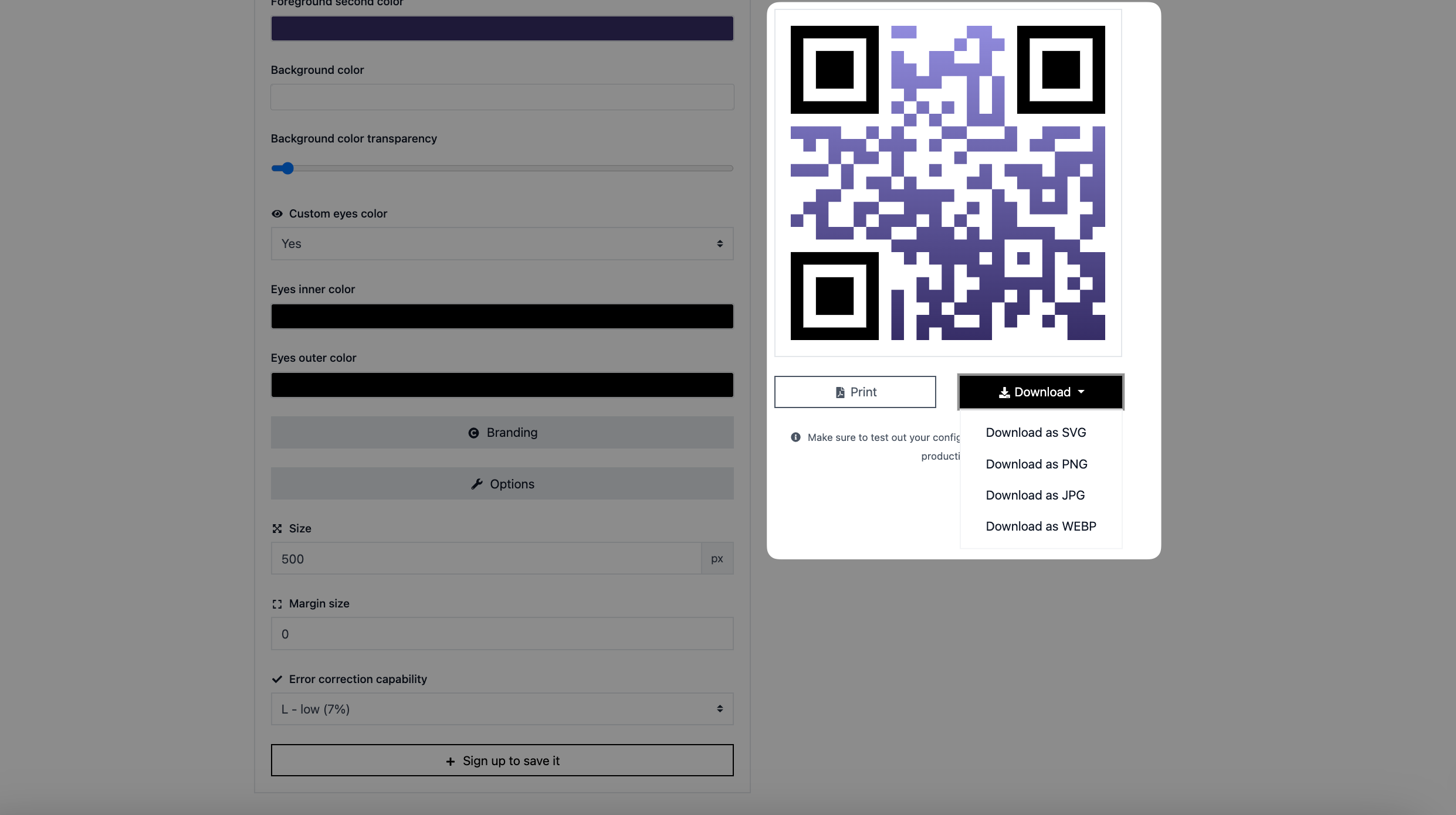 Once you are satisfied with the design, functionality, and size of your QR code, go ahead and download it. Most QR code generators provide different formats like SVG, PNG, or EPS. Select the one that suits your requirements and start using it in your marketing materials.
7. Track and Analyze
Some QR code generators offer tracking and analytics features. You can utilize these features to measure the performance and efficiency of your QR codes. Reviewing these statistics gives you powerful insights to constantly refine your marketing strategies.
There you have it! These simple steps should set you on the right path to creating custom QR codes. However, it's not just about creating a code and applying it to your materials. Understanding several elements around QR code usage is essential for a productive real estate marketing strategy.
9 Ways To Use QR Codes in Real Estate Marketing in 2023
It's important to remember that properly implementing QR codes in your real estate marketing strategies is not a passive action. Just like any tool, a QR code is only as useful as the strategy behind its use.
Thus, being aware of the unique ways QR codes can be utilized will undoubtedly enhance your marketing efforts. Let's dive into 9 key methods that can help shape your QR code strategies this year.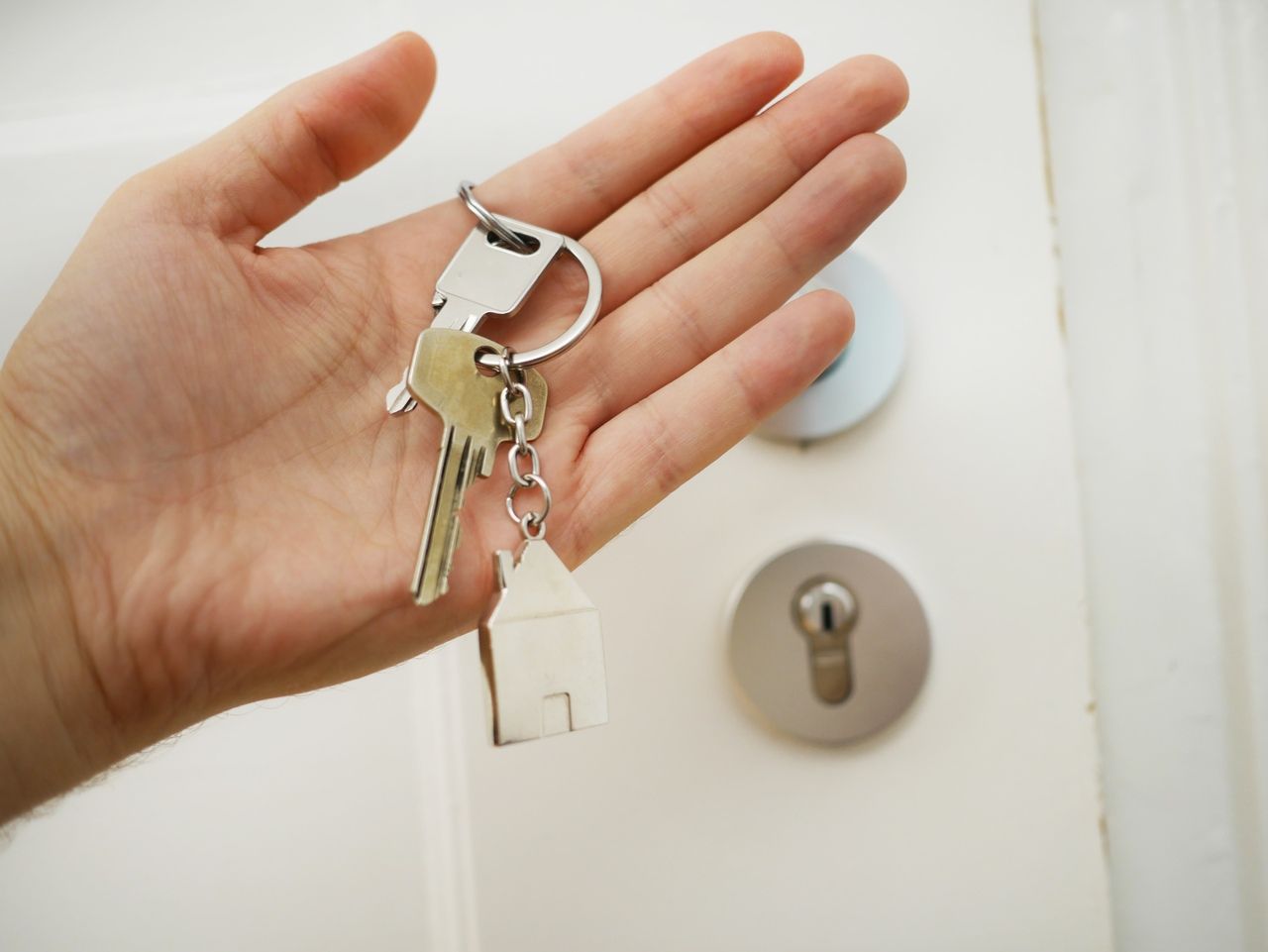 1. Simplifying Property Locations
QR codes can offer the gift of simplicity in a realm often burdened with cumbersome processes.
For instance, a QR code can conveniently open up a Google Maps location once scanned. Seeing a digital pin on the property they're interested in is highly convenient for potential homebuyers.
Not only does it save them from typing out lengthy street names, but it also offers precision in locating properties that might otherwise be difficult to find.
2. Showcasing Real Properties
When marketing properties, the more quality exposure, the better. QR codes possess the potential to transform a traditional 'for sale' yard sign into a complete multimedia marketing platform.
By linking a QR code to a full online property showcase, potential buyers can scan the code and instantly view extensive photo galleries, floor plans, or even drone footage of the home and surrounding neighborhood.
This functionality allows the realtor to leverage mobile technology to showcase properties like never before.
3. Conducting Virtual House Tours
The pandemic has taught us how to do many things remotely, and house hunting is no exception. Virtual house tours have become the new norm in the real estate market, and a QR code can successfully bridge the gap between an interested party and a virtual open house.
Interested buyers can use their phones to scan the QR code directly from the property listing or the 'for sale sign, and they'll be instantly connected to a method to do a 100% virtual walk-through of the home anytime, from any place.
4. Location-specific Property Promotions
Geolocation data can be an incredibly powerful tool in the hands of a savvy marketer. Realtors can offer prospective buyers personalized and highly targeted marketing content by using QR codes that link to location-specific websites or promotions.
💡
Imagine a potential buyer scanning a QR code and being presented with tailored property recommendations based on their current location. This could conveniently guide a person to other properties for sale in the same or neighboring regions.
5. Offering Comprehensive Property Advertisements
QR codes can serve as an expansion to your regular ad space. Instead of being limited by the size of your print ad, a QR code can link you to a whole world of online content.
This allows marketers to provide in-depth property descriptions, additional images, virtual tours, or even testimonials from neighborhood residents.
💡
This comprehensive approach will give potential buyers all the information they need to make informed decisions while also setting your agency apart for its thoroughness.
6. Inviting Potential Clients to Open Houses
Open house invitations are another area where QR codes can prove immensely useful. Potentially interested clients can quickly scan a QR code from a marketing email or a website and be instantly registered for an upcoming open house event.
This will not only help streamline the process of organizing an open house but also provide an easy way for people to add the event to their personal calendars.
7. Rapid Sharing of Property Information
The beauty of QR codes for real estate also lies in their ability to facilitate quick and seamless property information sharing. Consider, for example, when shoppers scan a QR code on a brochure or a print ad, and the URL linked with it is saved directly on their phones.
They can later revisit or share the information with potential co-buyers, family, or friends.
8. Boosting Social Media Engagement
Linking QR codes to your agency's social media profiles can bolster your online visibility. This way, potential clients scanning the QR code can follow your social media pages, like, comment, or share your property listings.
Combining social media marketing with QR codes means you can extend the lifespan of your property listings beyond initial interactions.
9. Collecting Leads
You can use QR codes to collect leads by linking them to a fast and easy sign-up form. Whenever potential buyers scan the code, they can leave their information for future reference and receive new property listings straight to their email inboxes.
These are just a handful of the many ways to use QR codes in real estate marketing, each offering unique benefits sure to enrich customer experiences and ease the sales process.
So make sure you incorporate QR codes into your upcoming campaigns, and rest assured knowing that you're optimizing your real estate marketing to its full potential.
Ways of Using Dynamic QR Codes in Real Estate Marketing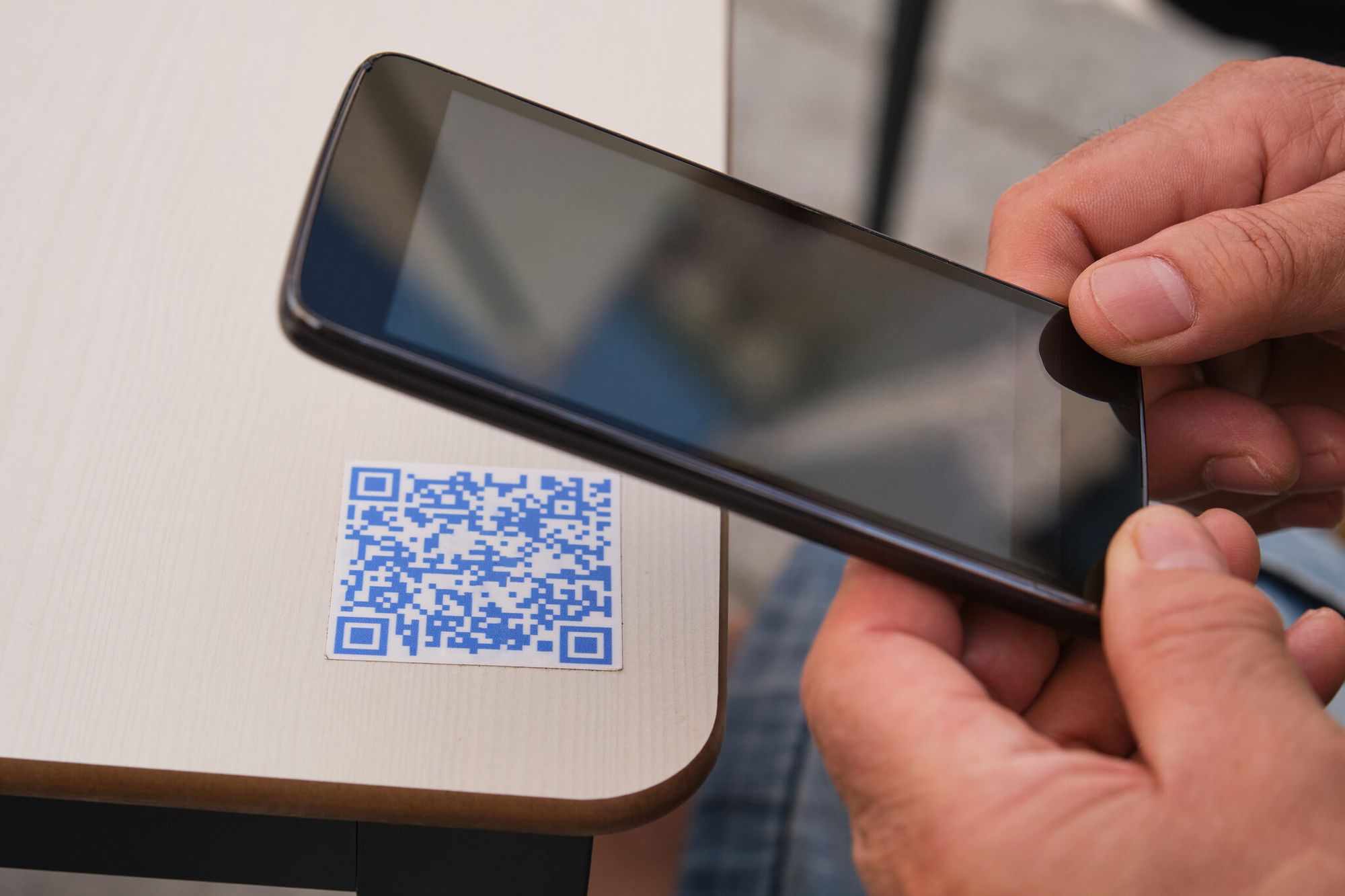 1. Information Update
The standout quality of dynamic QR codes is the ability to change the linked content without changing the physical code. This feature is particularly valuable in real estate scenarios where property details change frequently.
2. Redirecting to Different Languages
International real estate agencies can use dynamic QR codes to redirect users to webpages in their native languages based on their device settings, enhancing the customer experience.
3. Switching Between Sales and Rental Listings
For properties that serve both rental and sales purposes, dynamic QR codes can be programmed to redirect to sales listings at one point and rental listings at another.
4. Availability Status Updates
Dynamic QR codes can be updated to redirect to a "Sold" or "Unavailable" webpage once a property is off the market, ensuring up-to-date communication with potential buyers.
Now, every marketing tactic's success depends on how well it's adapted to the specific business context. But it's undeniable that in the context of real estate marketing, QR codes have shown incredible potential.
Seeing how these top players are effectively using QR codes will inspire you and provide practical ideas on how you can bolster your real estate marketing efforts using QR codes for real estate.
Things to Consider on Real Estate QR Codes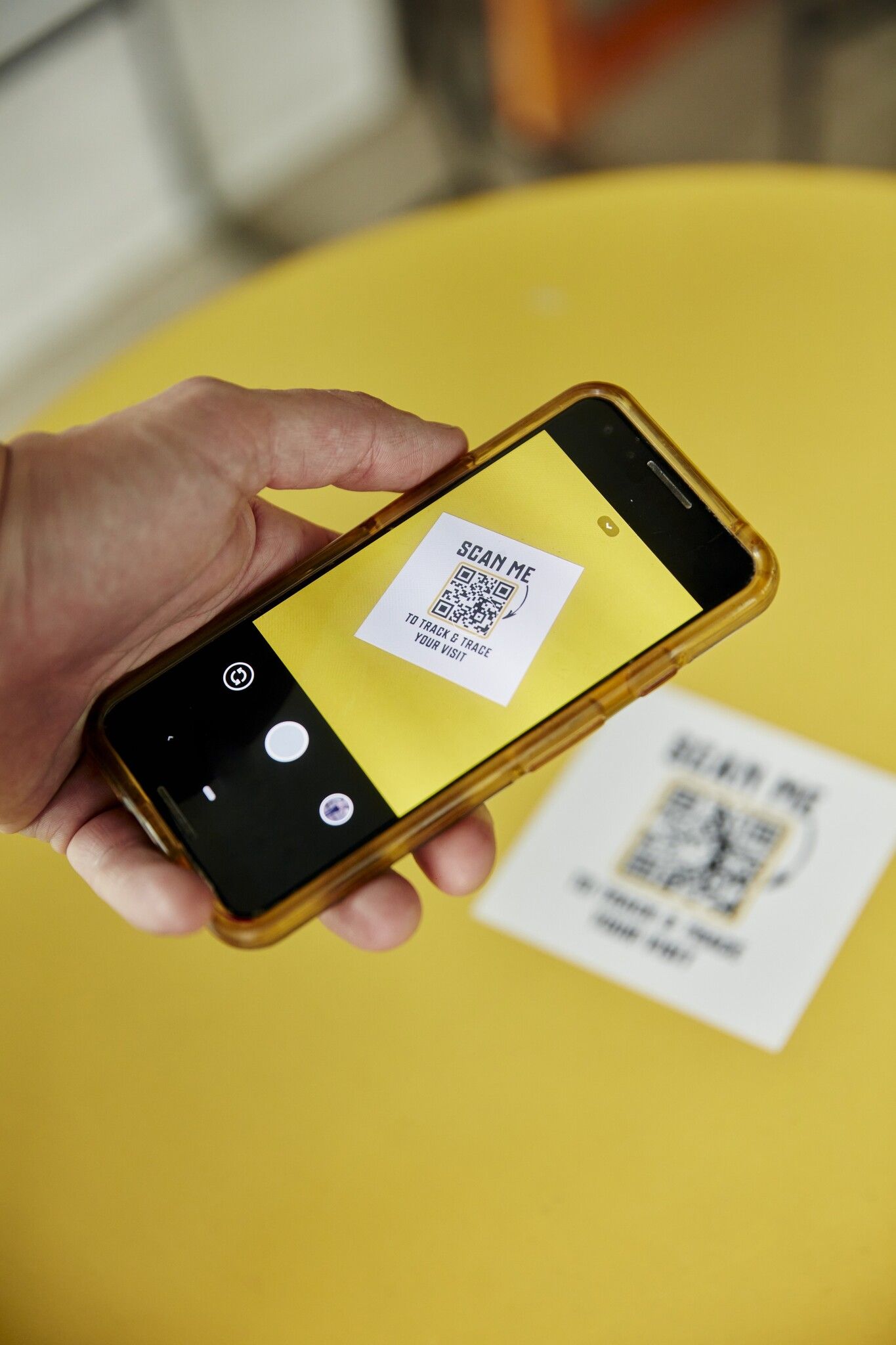 Here are some important points to consider.
Update Your QR Code's Contents Regularly
"Change is the only constant," they say, and this applies to your QR codes as well. Ensure that the information connected to the QR code is updated regularly to provide users with the most relevant and accurate details.
Dynamic QR codes serve this purpose pretty well since they can redirect users to different contents at different times without changing the code itself.
Next-gen Tracking and Analytics
QR codes are more than just a bridge between the physical and digital worlds. They're a powerful source of data as well.
The right QR code generator will provide tracking and analytics capabilities, helping you monitor how many times a code has been scanned and what devices are being used for scanning. This data enables you to adjust your strategies and achieve better results.
Cost-efficiency Using QR Codes
One of the significant benefits of QR codes is that they are cost-effective. They can be created for free, and they're an economical choice compared to other types of promotional materials. Plus, since they can be used digitally and in print, you can easily integrate them into your existing marketing strategies at no extra cost.
Additional Features with QR Codes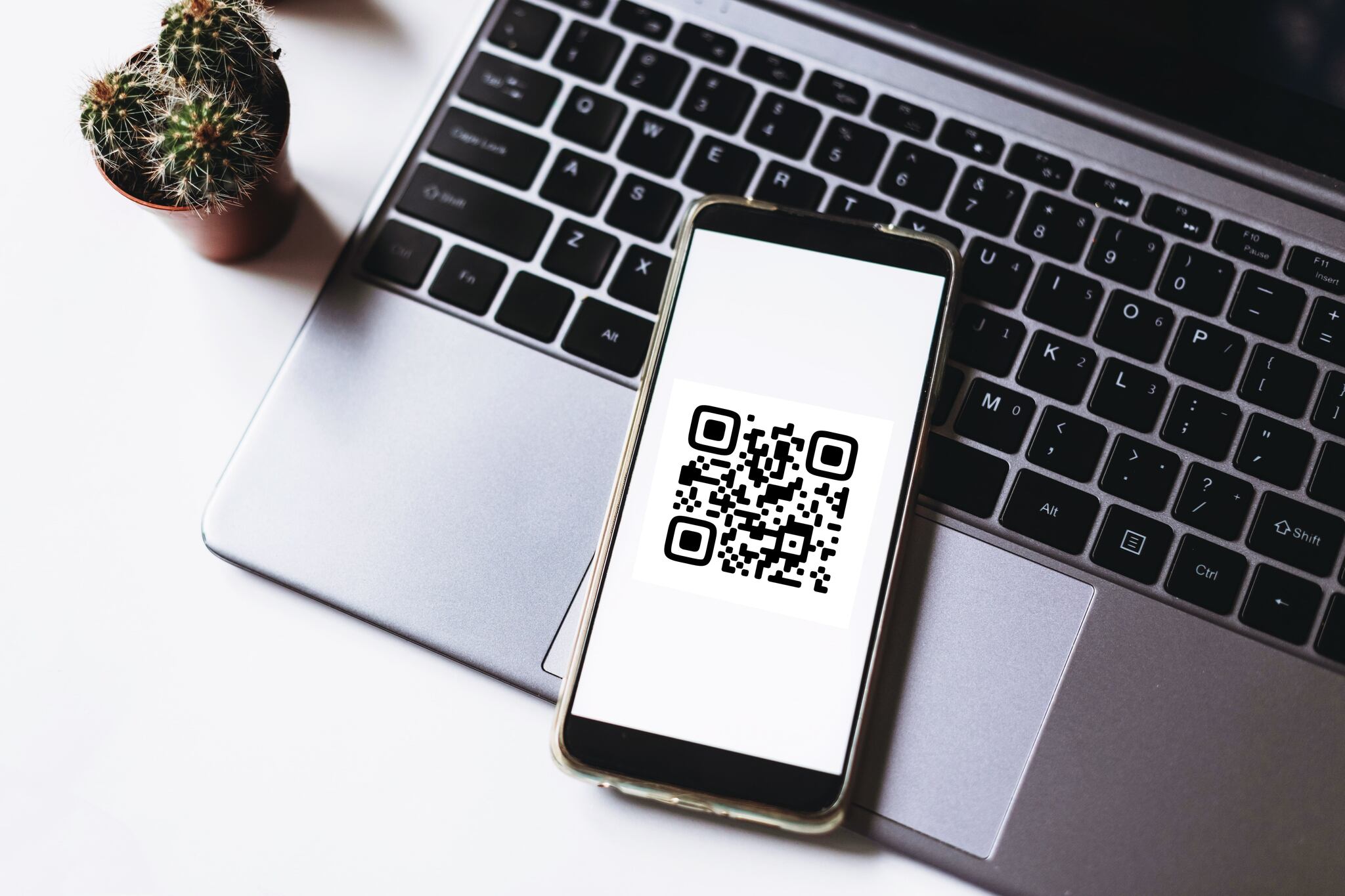 Centralize all your QR codes in one campaign management system. A centralized campaign management system makes it easier to manage, distribute, and track all your QR codes.
By now, you should have a better understanding of how to create a QR code for real estate marketing.
As you can see, QR codes offer numerous benefits, like increasing engagement, convenience, cost-effectiveness, and data gathering. All of these are fundamental to thriving in this competitive world of real estate.
Top Real Estate Agencies Using QR Codes Effectively
Knowing about the different ways QR codes for real estate could be used, and the benefits they offer is fantastic.
However, it becomes significantly more tangible when you can see real-world examples of top real estate agencies effectively applying QR codes to their marketing strategy.
This section will highlight some of these inspiring examples and demonstrate the practical application of implementing QR codes.
1. Sotheby's International Realty
Known as one of the world's most prestigious real estate brands, Sotheby's International Realty has been no less innovative in its digital marketing strategies. They have been actively using QR codes in their print media to provide their prospective clients with a seamless experience from physical to digital.
This innovative approach engages customers more effectively and allows them to connect to online content, including property details and virtual tours.
---
2. Engel & Völkers
This international premium real estate agency uses QR codes on its outdoor signage and print brochures. Upon scanning, customers are directed to a comprehensive webpage listing various property details and rich multimedia content. Engel & Völkers have harnessed the QR code technology to its fullest, creating a seamless omnichannel experience for their customers.
---
3. Zillow
As one of the largest real estate databases online, Zillow's integration of QR codes into their platform has significantly boosted their user experience. Users can scan QR codes and access detailed property information right from their smartphones, making the entire process much more engaging and convenient.
---
4. RE/MAX
RE/MAX, another well-known name in the real estate sector also has embraced QR codes for real estate listings. They've integrated QR codes into their sign riders, flyers, and brochures, allowing potential buyers to instantly connect to more information or a virtual tour of the listed property.
---
5. Century 21
Century 21 provides unique QR codes for each of its properties. When someone scans the QR code, they are taken straight to that property's unique webpage, where they can access extensive information and high-quality photos. Noticing how potential buyers appreciated this low-effort interaction, they've made QR codes a part of their ongoing marketing tools.
---
6. Better Homes and Gardens Real Estate
Better Homes and Gardens Real Estate uses dynamic QR codes on their property listings that link directly to video content, like virtual walk-throughs and property highlights. This creative use of QR codes visually enriches their customers' buying experience by bringing otherwise still property listings to life.
---
7. Keller Williams Realty
Known for its innovation, Keller Williams Realty uses QR codes on its business cards and marketing materials. A quick scan takes interested parties to the agent's website or a specific property page. This direct use of QR codes effectively bridges the gap between in-person encounters and online data access.
---
8. Coldwell Banker
Coldwell Banker uses QR codes to connect potential homebuyers to their comprehensive mobile website seamlessly. With a single scan, customers can access property details, photos, agent contacts and even schedule a viewing, exemplifying how QR codes can streamline the property buying process.
---
9. Halstead
By integrating QR codes into their print advertisements, postcards, and window displays, Halstead enables passersby to access property information instantaneously. By doing so, this real estate giant fully leverages QR codes' capability to merge physical and digital channels and turns a casual prospect into a serious buyer.
---
10. Corcoran Group
The Corcoran Group has steadily been using QR codes on its printed materials. Scanning the code takes users to a video snippet of the property in question, offering them a "feel" of the property even before a real viewing.
---
The Future of Real Estate with QR Code Technology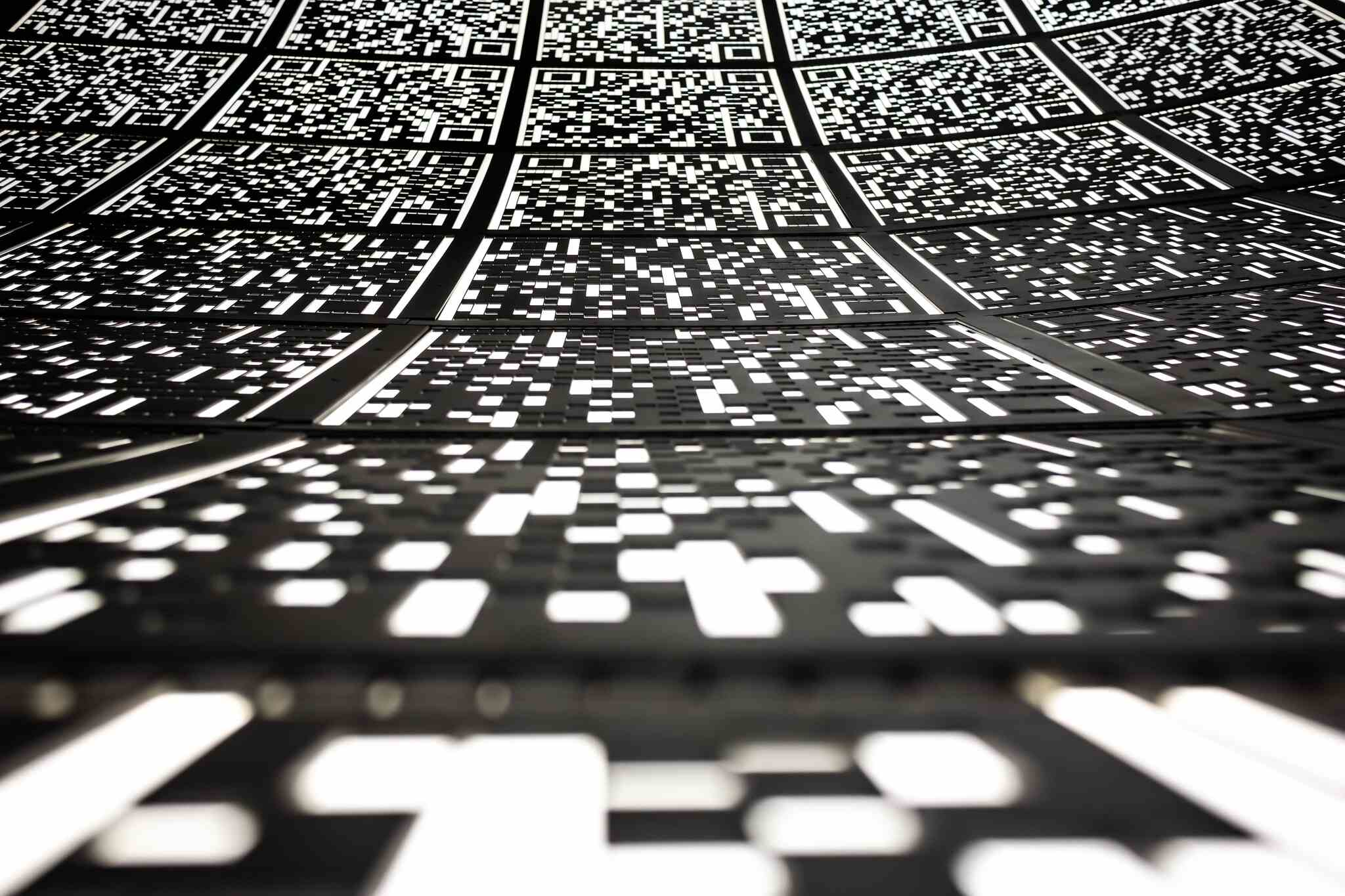 The cutting-edge world of technology is fascinating, and it never stops evolving, birthing new ideas and opportunities.
In an industry like real estate, where marketing innovations can make a huge impact, advancements like QR code technology have already begun making waves and will continue to do so well into the future.
Let's delve deeper into how the future of real estate can be shaped by QR code technology.
1. Augmented Reality (AR) Property Tours
AR and QR codes are technologies made for each other. Imagine a scenario where potential buyers can scan a QR code on a property advertisement and be immediately immersed in an augmented reality tour of the said property.
They can see high-quality AR models of the property, inspect different rooms, and even toggle between "furnished" and "unfurnished" versions to imagine their belongings in that space.
2. Blockchain-Enabled Property Purchase Process
One of the ideals of QR code technology interplaying with blockchain is to streamline the property purchase process. QR codes can be created to link potential buyers to blockchain-based smart contracts, making transactions transparent, quick, and free from physical constraints.
Therefore, as we move forward, the combination of QR codes and blockchain technology can stand to reinvent the real estate purchase process as we know it.
3. Geolocation-Based QR Codes
Future iterations of QR codes could potentially contain embedded geolocation data offering exclusive content or services based on the geographic location of the potential buyer at the time of scanning. Thus, by effectively merging geolocation data with QR codes, a higher degree of personalization and convenience can be achieved.
In Conclusion
QR codes offer an awe-inspiring array of practical uses in real estate marketing, from simplifying property locations, showcasing real properties, conducting virtual house tours, facilitating location-specific promotions, and much more.
To all marketers, realtors, and agencies – the QR code revolution in real estate is imminent, and it's time we fasten our seatbelts. We must remember that QR codes are more than a tool to embellish our marketing.
They are a bridge, providing a seamless journey from physical to digital, from reality to dreams, and from property listings to happily settled homes.
Remember, the world of real estate is evolving, and so must we. Practice using QR codes, experiment with them and discover what they can do for your business.
Understand the transformative potential lying densely packed within these seemingly simple codes, and let's ride the wave of the QR code revolution in real estate!
So, get ready to bid conventional ways goodbye and open your doors to the modern, tech-savvy world of QR codes.