The digital world is here with us, bringing new, revolutionary ways to handle and conduct various stages in our lives. One such area where digital technology has shown a massive impact is the wedding invitation space - particularly with the advent of QR codes.
In this article, we will talk about QR codes for wedding RSVPs and their significance.
Let's begin!
Why Should You Use QR Codes for Weddings?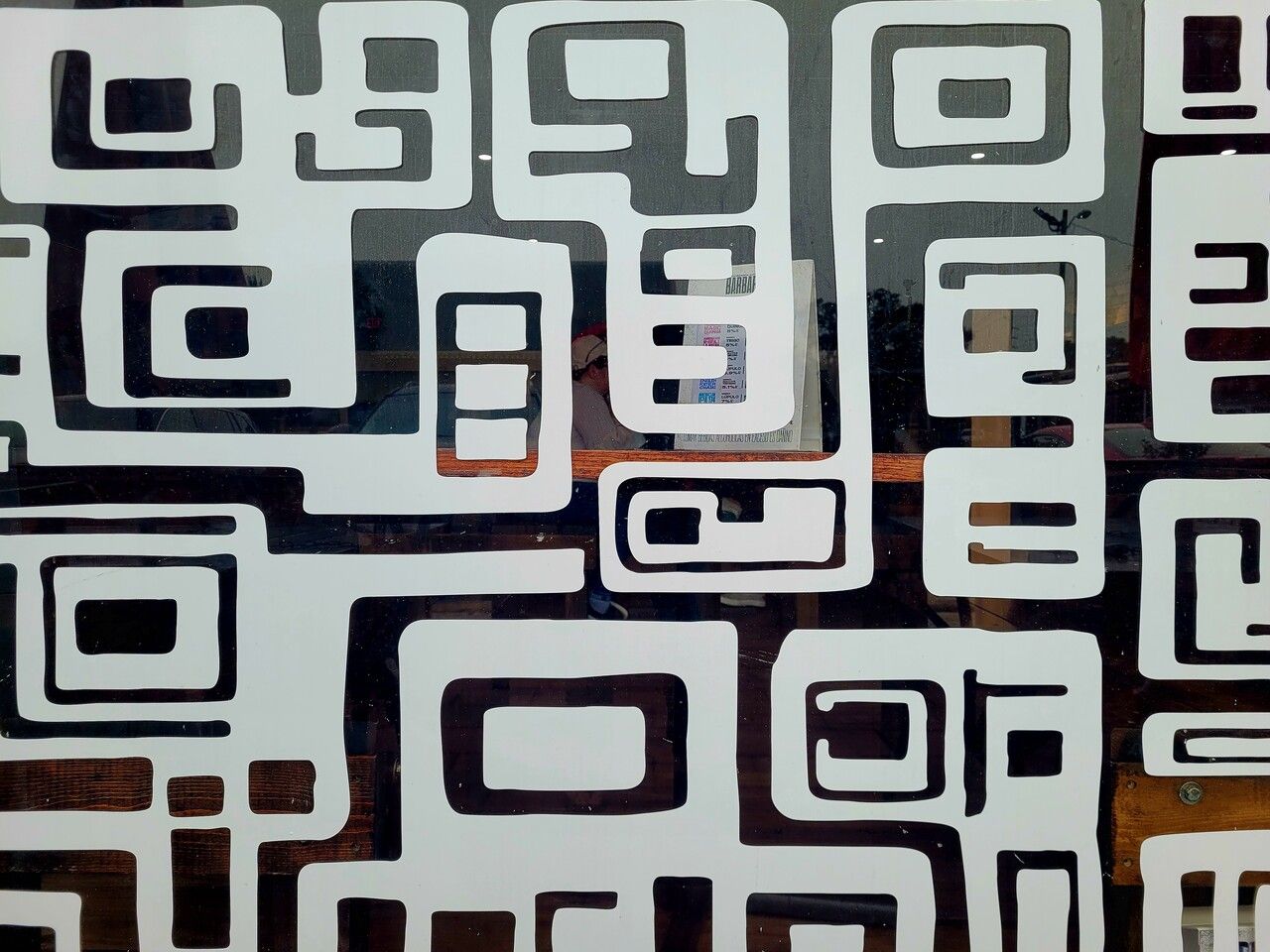 QR codes, or Quick Response codes, have provided a simpler, faster, and more versatile alternative to the traditional ways of sending wedding invitations.
By incorporating QR codes in your wedding invites, you allow guests to access details about the event in a hassle-free manner quickly. A simple scan from a mobile device can link them straight to a webpage or a form containing all the pertinent wedding details.
Thus, making the whole process easy, efficient, and environmentally friendly, considering we save on tons of paper that would've been used in traditional invites.
Benefits of Using a QR Code for Wedding Invitations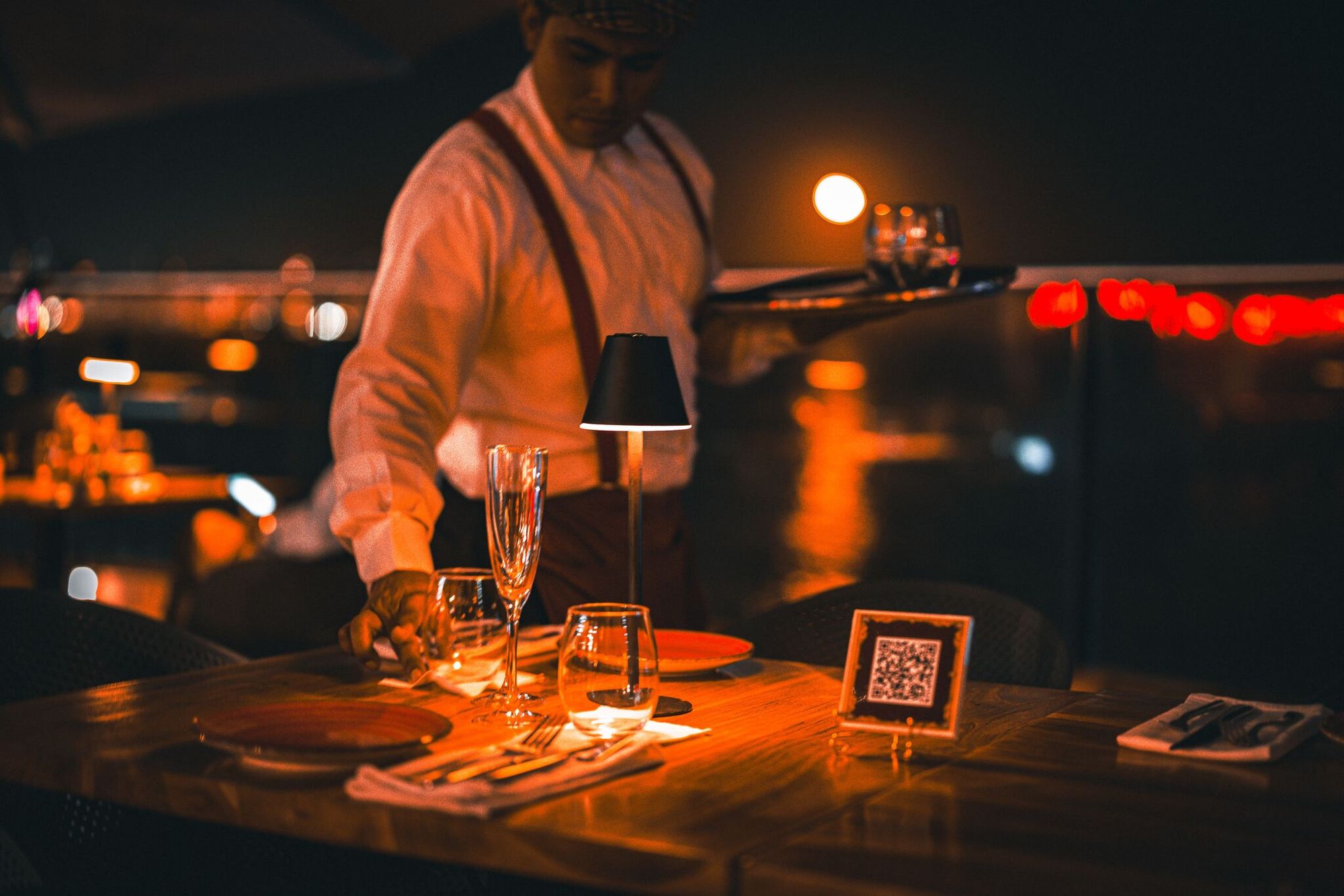 Incorporating QR codes on your wedding invitations isn't just about jumping on the digital trend—it provides numerous benefits to both the hosts and the guests:
Efficient RSVP management: By linking your QR code to an online form, you can manage your guest list, keep track of who's coming, and even manage meal preferences.
Instant access to information: Your guests get immediate access to all the relevant info as soon as they scan the QR code on the wedding invitation.
Environmentally friendly: Choosing digital invites over conventional paper cards is a fantastic step towards eco-friendliness.
Easily updatable: You can easily update your event's details, even after sending out the invites.
A Brief History of Weddings Involving QR Codes
The concept of using QR codes in weddings isn't new.
Initially used extensively in industries such as marketing and manufacturing to track inventory and push promotions, QR codes slowly emerged in the wedding scene around the late 2000s. Their ease of use, combined with the universality of smartphones, made them the perfect tool for the modern wedding.
Cut to the present day, and you'll find QR codes being a crucial part of the wedding process - from RSVP tracking to photo sharing to streaming live events. Surely, the future of weddings is digital, and the humble QR code is leading the way.
So, do you want to optimize your wedding planning process with QR codes? Keep reading to find out how to create a QR code for wedding RSVP in simple and easy steps.
How to Create a QR Code for Wedding RSVP
Now that we have a fair understanding of the advantages and the significance of integrating QR codes for wedding RSVPs let's jump right into the process of creating one using a step-by-step guide.
Step 1: Essential Steps to Create Your Wedding QR Code
Creating a QR code for your wedding RSVP is a fairly straightforward process. Below are some of the essential steps to follow:
Choose a hosting platform or a URL: Your QR code needs to point somewhere. A landing page with all the details about the wedding, a digitized form that could act as a digital RSVP, or a calendar event with the wedding date and venue are some of the popular choices.
Decide what you want the scanned QR code to display: This could be the address of your wedding venue, a note with the wedding details, or even a personal message to your guests. By deciding what you want your QR code to display, you can then choose a QR code type that suits your needs.
Generate your QR code: Once you have the above details sorted out, it's time to generate the QR code itself.
Step 2: Choosing the Right QR Code Generator
Choosing the right QR code generator makes all the difference in your experience of creating a QR code for a wedding RSVP.
Using QRCodeDynamic can make your process smooth, providing additional functionalities such as tracking, customization, and high-resolution QR code downloads.
Additionally, you can design, manage, and track your QR code, which can be beneficial for efficient event management.
Step 3: Customizing the QR Code
Traditional QR codes are black and white - but does your QR code have to be the same? Not necessarily. QR codes have evolved and now feature colors, logos, and pictures to make them more appealing.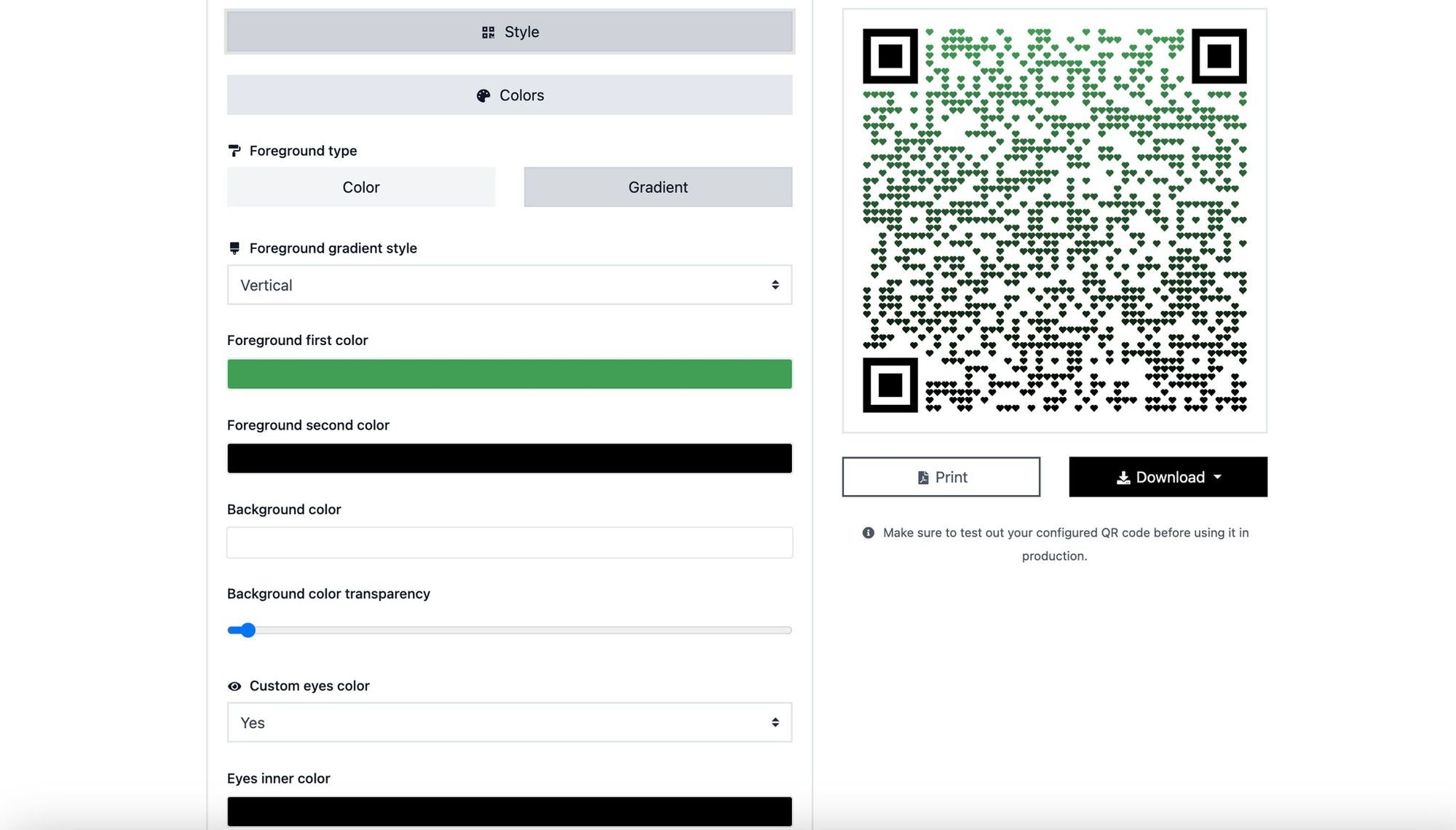 Customization adds a personal touch to your QR code. It makes your wedding invitations unique and memorable. When personalizing your QR code, your imagination is the limit.
You can customize your QR code's style, colors, and size by using QRCodeDynamic. That way, your wedding RSVP QR code's look will be attractive and fit your wedding's overall aesthetic!
📌
Tip: You can add custom text around the QR code, like "Scan to Confirm" or "Let Us Know," to guide guests. Entirely personalized QR codes can include colors that match your wedding theme, your shared monogram, or even an embedded image.
However, always ensure your QR code is easily scannable. Dark colors on a light background are still the most reliable. If you want to add colors to your QR code, white and darker tones, like navy or black, work best.
Tips to Make Your QR Codes for Weddings a Success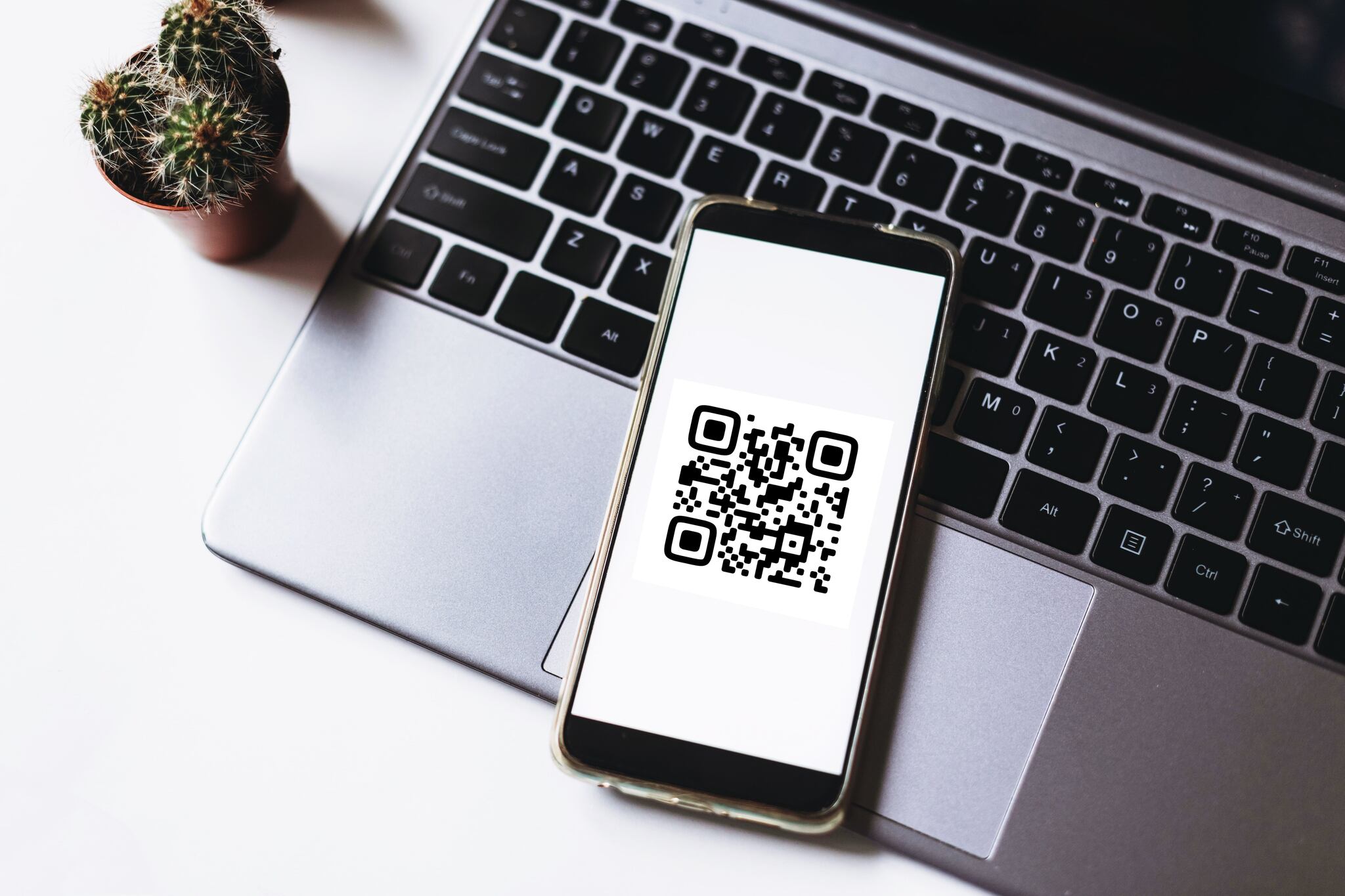 Now that you have your QR code for your wedding RSVP created, here are a few more tips for success:
Make sure your QR code is easily noticeable on the wedding invitation. It should be strategically placed where it can neither be overlooked nor obstruct important details.
Include a simple call-to-action like "Scan to RSVP" with your QR code. CTAs leave no room for guest confusion.
Ensure the landing page your QR code directs to is mobile-friendly. Your guests will most likely scan the QR code with a smartphone, so it's crucial that the QR code's destination is mobile-optimized.
Test it out. Test your QR code on different devices to ensure it works well across the board.
Creating a QR code for your wedding RSVP might seem daunting at first, but with the right guidance and tools, it's as easy as pie. The depth of personalization and convenience of QR codes will be worth the effort when you see the stress they take off your wedding planning process.
Different Methods for Wedding QR Codes
In order to give you a better understanding of how to create a QR code for your wedding RSVP, let's delve deeper and examine different methods you can use to achieve this.
These methods differ in terms of function and complexity, but all serve the same end goal.
Method 1: Create a landing page QR Code
Often referred to as a Website QR code, a landing page QR code is one of the most versatile and commonly used methods for allowing guests to RSVP. This method involves creating a dedicated landing page containing all the necessary information about your wedding and then using this URL to create a QR code.
📌
Creating a landing page for your guests is very beneficial. Not only does it provide a detailed overview of your wedding and activities, but it can also be updated in real time.
Here are simple steps on how to create a QR code for your landing page:
Set up a landing page: Using platforms like Wix, Weebly, or WordPress, create a landing page that incorporates your wedding's theme and details such as the date, venue, activities, and more.
Generate the QR code: Once your landing page is ready and published, copy its URL and paste it into a QR code generator.
Customize your QR code: As explained earlier, you can customize your QR code to align with your wedding theme.
Use the QR code on your wedding invitations: After the QR code is created, it's time to add it to your wedding invitations.
Method 2: Create an Event QR Code
Another incredible 'how to make a QR code for RSVP' method is creating an event QR code. This allows you to schedule your event directly into your guests' calendars!
Here are the step-by-step instructions:
Choose a QR code generator with an event feature: Some QR code generators offer an "Event" feature where you can input your event's details, and it'll auto-create a QR code for you.
You can use QRCodeDynamic's event QR code type to quickly & easily create a wedding QR code, as shown below: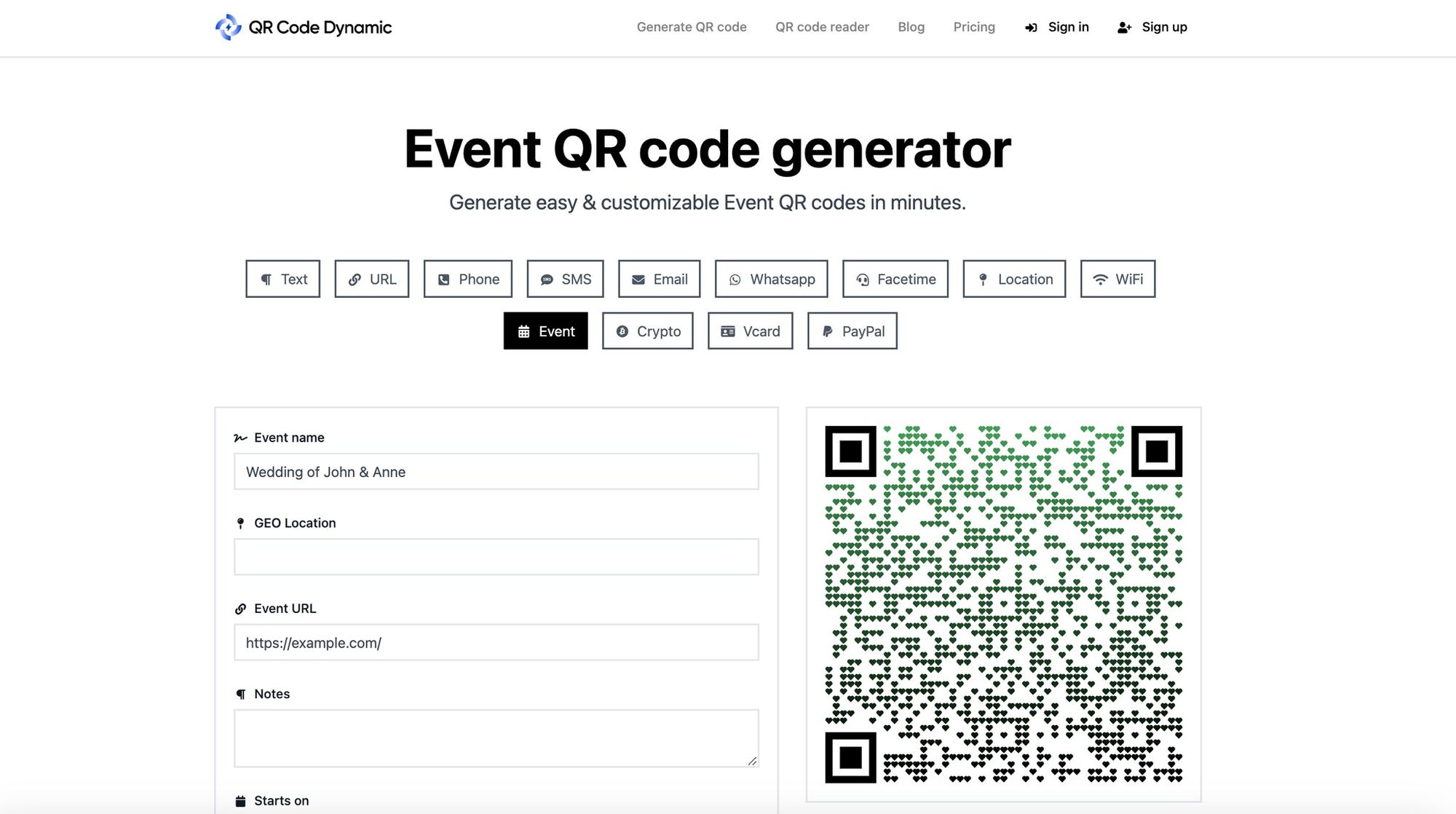 Add your event details: Input your wedding details, including the date, time, and location. You can also add a brief description and other needed details.
Generate your QR code: Once you've input your event details, the QR code generator will create your personalized Calendar QR code.
Download and add to your invitations: Download the QR code and add it to your wedding invites.
Once your guests scan the QR code, the details of your wedding will automatically be added to their phone calendar.
Method 3: Create a form QR Code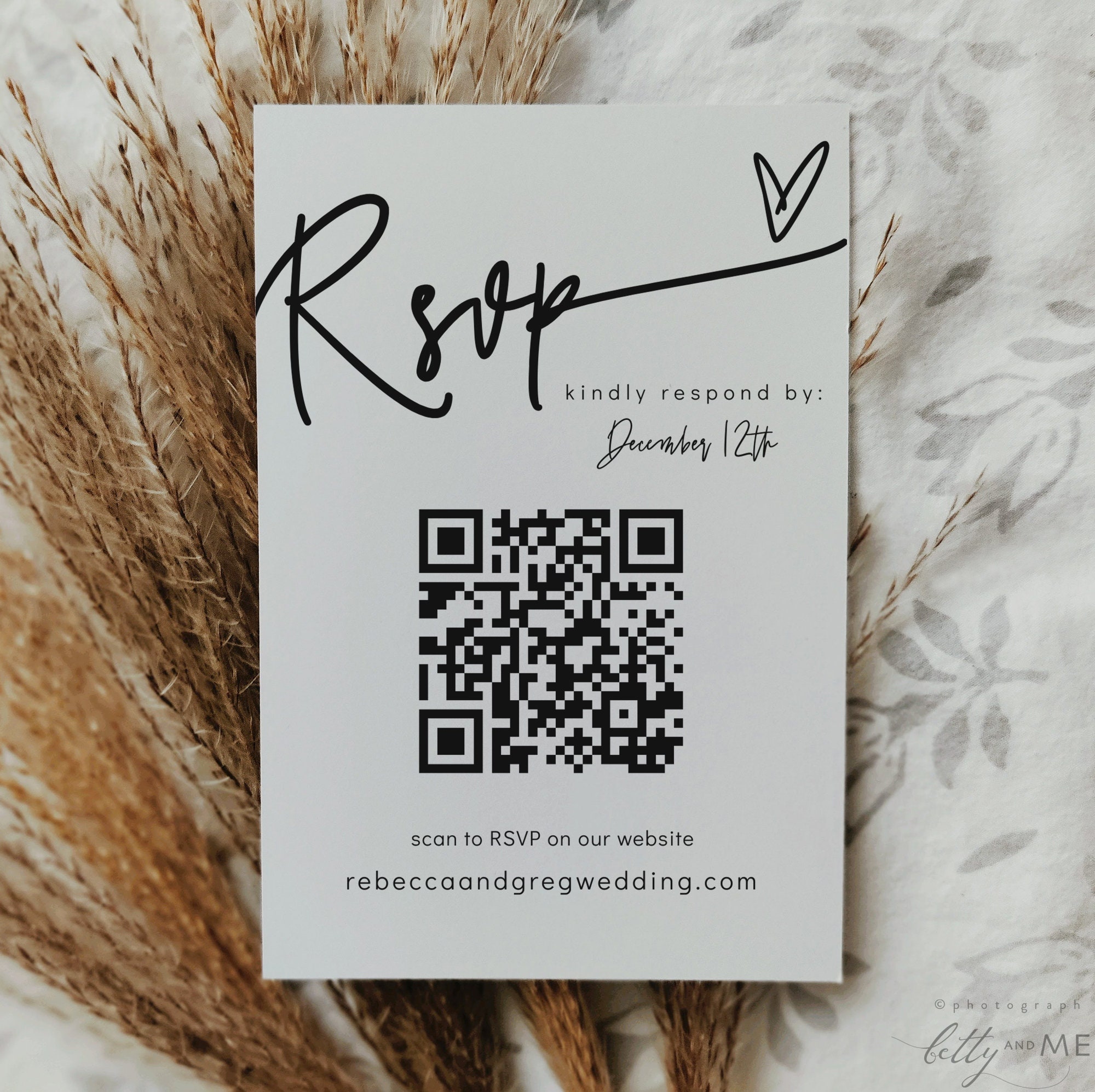 Form QR Codes are an excellent way to handle, manage, and track RSVP responses for your wedding. These QR codes link directly to a digital form; when scanned, guests can fill in their details, including diet preferences, number of guests, etc.
Here's how you can how to create a QR code for a form:
Choose a form builder: Use an online form builder like Typeform, Google Forms, or SurveyMonkey to create your RSVP form. Make sure to include all the necessary fields.
Generate a form link: Once your form is complete, generate a shareable link for it.
Use a QR code generator: Paste your form link into a QR code generator, and voila! Your Form QR code is ready. You can use a URL QR code to quickly create a QR code with a form link.
Add the QR code to your wedding invite: Lastly, include the QR code to your invitations.
📌
Implementing a form QR code simplifies the RSVP tracking process and ensures that all responses are cataloged in one place.
Each of these methods is suited to various wedding needs and preferences. Whichever method you choose, ensure it aligns with your convenience and brings a personal touch to your guests.
QR codes are becoming an integral part of wedding planning, making the process more manageable and efficient for everyone involved.
Additional Uses for QR Codes in Wedding
While we have already discussed how QR codes revolutionize the wedding RSVP process, let's not stop there. QR codes can be integrated into your wedding planning process in more ways than you can imagine.
Let's check out some other fantastic ways you could use QR codes to make your wedding seamless and organized, leaving an unforgettable impression on your guests.
QR Codes Make It Easy to Manage RSVPs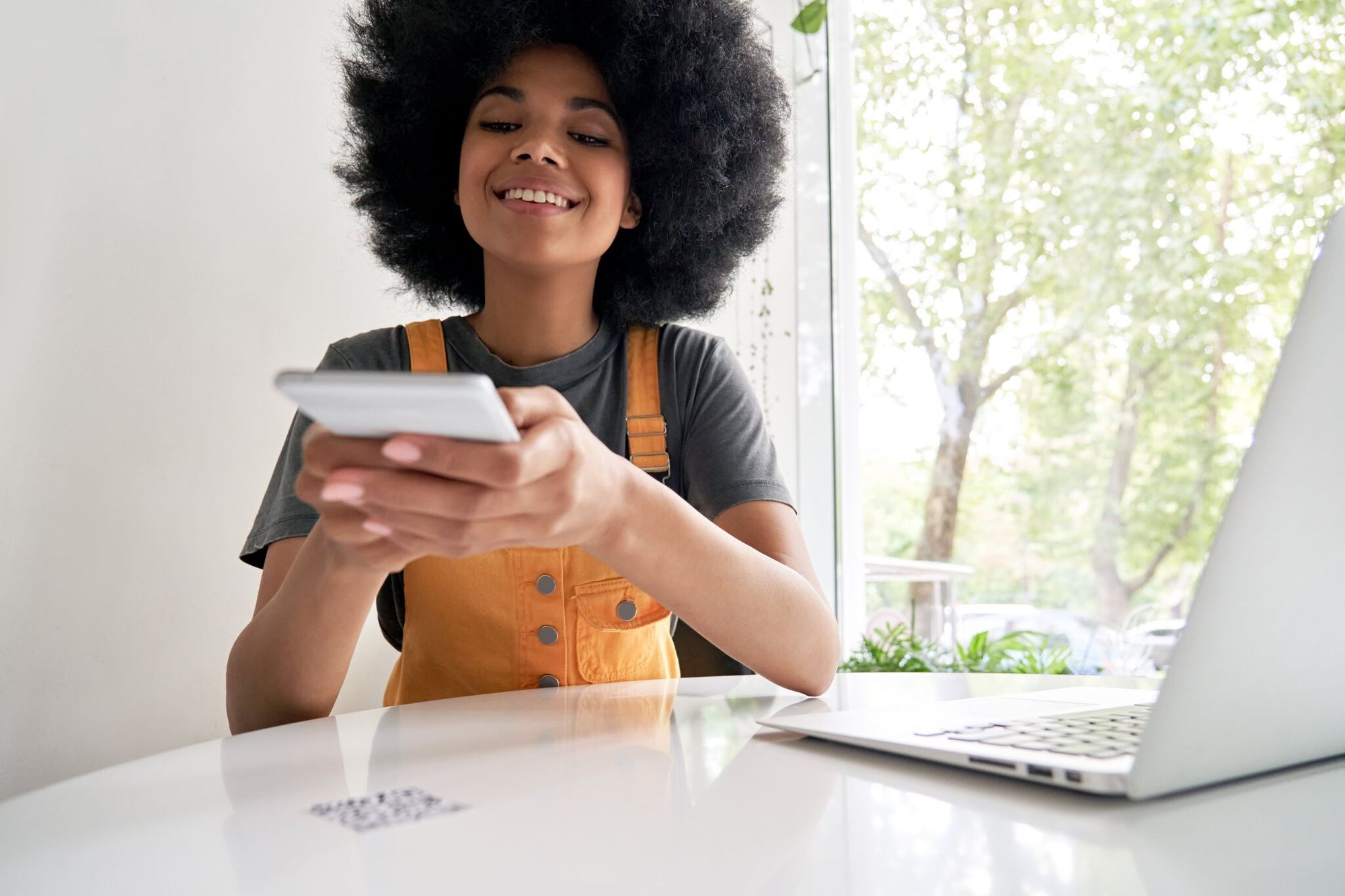 The first and most obvious use of QR codes is, of course, managing RSVPs. The old-fashioned way of collating RSVPs can be painfully slow and filled with unnecessary back-and-forth communication. By deploying QR code invites, you'll not only accelerate the process but also simplify it.
Guests just have to scan the QR code to RSVP. No need to mail a reply, make a phone call, or enter a URL. It's quite literally as easy as clicking a photo! Plus, digital RSVPs allow you to automate your guest list management, too, helping keep all guest details, such as dietary requirements and preferred plus ones, in one place.
Make it Easier for Guests to RSVP
We've all been in a situation where we have misplaced a wedding invitation and can't remember the venue or the time.
QR codes solve this problem elegantly by keeping all necessary details secured digitally. With the RSVP link digitized and accessible by a QR code scan, guests now have a trouble-free way of letting you know whether they're coming to the wedding or not.
You Can Share Important Info About Your Wedding Day
With a simple scan, a QR code can lead guests to a web page with all the necessary details of your big day. Information like venue address, event timing, dress code, parking info, dietary preferences, accommodation details, event timeline, and more can be easily shared.
Photos and videos of pre-wedding events can be shared via QR codes too. You can even list out a schedule of the day's events and any other essential details that your guests must know ahead of the wedding.
Send Thank-you Notes in Style with QR codes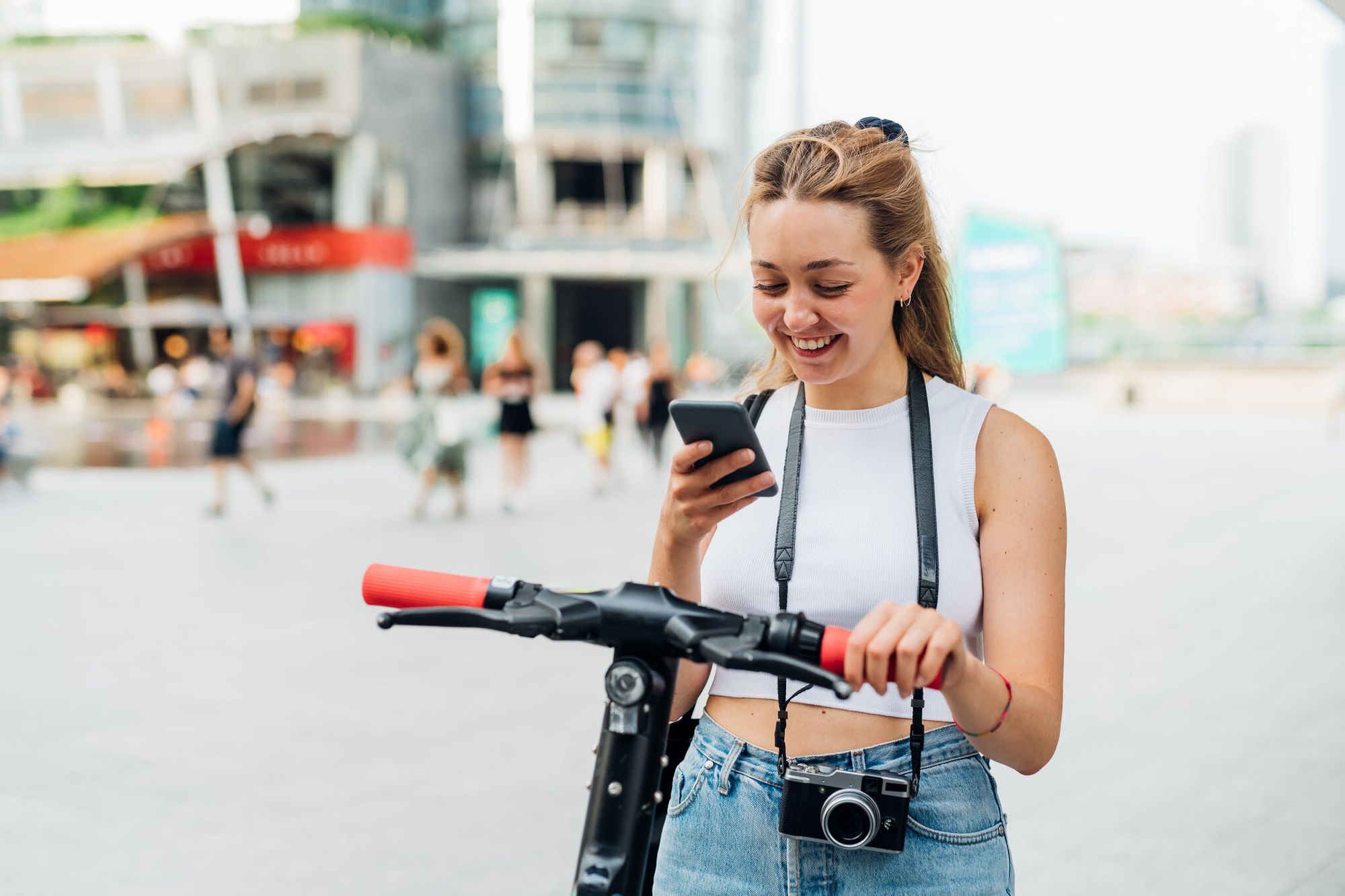 Adding a QR code to your thank-you notes is also a great way to share your honeymoon photos or a wedding video montage with your guests. All guests need to do is scan the QR code from their thank you note to see all your shared memories. It's a much more engaging and personal way to thank your guests.
Moreover, QR codes can also provide a link to a cloud folder where guests can upload their captures from the wedding, making it a community memory box of your special day.
Share Unlimited Memorable Moments Using QR Codes
Create a gallery QR code to share pre-wedding, wedding day, and post-wedding photos and videos with your guests. Show them behind-the-scenes moments, slide shows, goofy photos, romantic dance moments, and more with a simple scan.
In short, QR codes offer a whole new dimension to wedding planning. They're stylish, eco-friendly, easy to use, customizable, and, best of all, they save time, money, and paper. They reflect your tech-savviness and provide guests with an engaging way to participate in your wedding. So embrace QR codes for your wedding and provide your guests with an experience that they will remember.
Key Takeaways & Things to Consider on Wedding QR Codes
When debating whether to integrate QR codes into your wedding, it's essential to consider the following:
Convenience: If you expect a large guest list and managing RSVPs manually seems daunting, QR codes are a lifesaver.
Appearance: If a minimalist and clean design is what you're after, a QR code can help remove clutter by transporting all essential information online.
Innovation: QR codes represent technological savvy and an eagerness to stay current, traits your invitees may appreciate.
Engagement: If you're interested in tracking who received the invite or who's visited the wedding site, QR codes can provide these analytics.
However, always consider your guest demographics. Getting a quick RSVP by simply scanning a QR code might work well with tech-savvy friends but might be a bit of a stretch for grandmas. For convenience, it might be best to include both a traditional RSVP card and a QR code.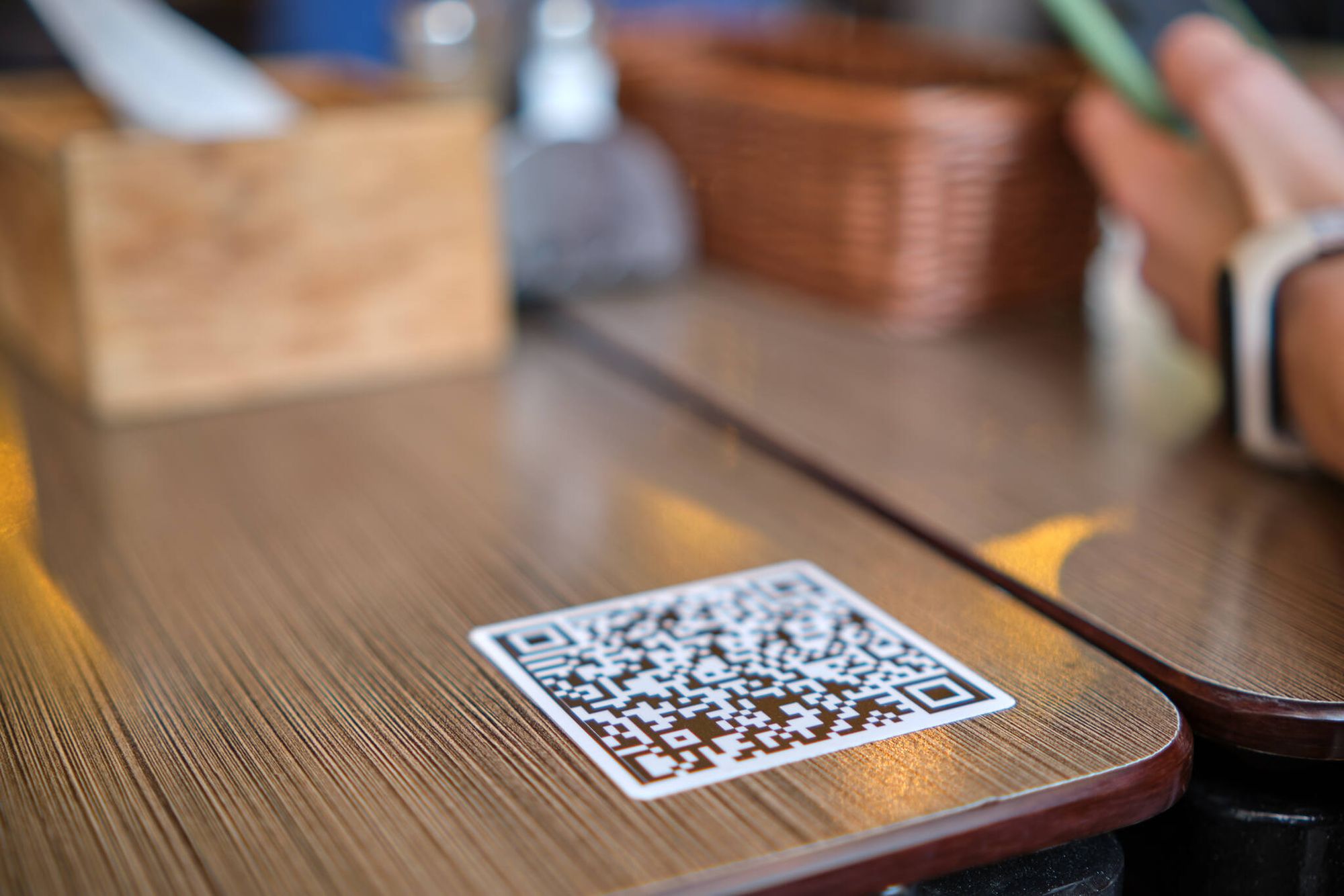 The QR code has radically evolved and continues to offer us innovative solutions to ordinary problems.
Today, we stand at an exciting juncture where we are only just exploring the versatility of QR codes. For weddings, we have so far used them to facilitate RSVPs, share wedding information, thank guests, and even share memorable moments. But who's to say it stops here?
Imagine attending a wedding where every table centerpiece comes with a QR code. On scanning, it leads you to a fun trivia quiz about the couple getting married. Or, scan a QR code entering a wedding venue to find an interactive map guiding you to your seat.
Every advancement in QR code technology and the simultaneous progression of our creativity will bring about such exciting possibilities.
In Conclusion
As we venture towards the end of this comprehensive guide on how to create a QR code for wedding RSVPs, we come to realize the transformative power of technology in nearly all aspects of our lives, including hallmark events like weddings.
By effectively understanding and leveraging this technology, you can enhance your wedding planning process, adding a sense of personalization and convenience that's hard to beat. QR codes symbolize the perfect marriage between technology and tradition and pave the way for endless possibilities.
We hope you liked reading about QR codes for wedding RSVPs & found this article useful!
Frequently Asked Questions
The incorporation of technology, like QR codes, in regular event planning and, more specifically, in wedding planning may raise some questions.
Rest assured, and we're here to guide you through the most frequently asked ones:
1. Can You Make a QR Code for RSVP?
Absolutely! In fact, creating QR codes for RSVPs is an increasingly popular choice among modern couples. A QR Code accelerates the process of RSVPing while adding a modern touch to traditional paper invitations.
By printing a QR Code on your wedding invites, guests can RSVP by simply scanning the QR code with their smartphone's camera. This could redirect them to an online form to fill out or even give them access to a calendar event they can add to their schedules.
2. How to Create a Wedding RSVP QR Code?
Creating a QR code for your wedding RSVPs is a fairly straightforward process. Here's a step-by-step guide:
Find an Online QR Code Generator: There are numerous free and paid options available. You can use QRCodeDynamic to easily & quickly create your wedding RSVP QR code.
Choose the Type of QR Code: Decide where you want to lead your guests. It can be a simple URL, an image, a PDF, or even an interactive form—the possibilities are endless. For RSVPs, a web page or a form usually works best.
Input your Data: If it's a URL, paste the link to your wedding website or the hosted form. If it's an event QR code, fill in the necessary information.
Generate & Download Your QR Code: Once your QR code is generated, download it in your desired format and quality.
Add it to Your Invite: Now, add the downloaded QR code to your wedding invite. You can do this during the design process of your wedding invitations.
And that's it! Now you can create your wedding RSVP QR code with quick steps.