Free & Dynamic QR Code Generator
Generate simple & advanced QR codes. Easy, customizable & trackable.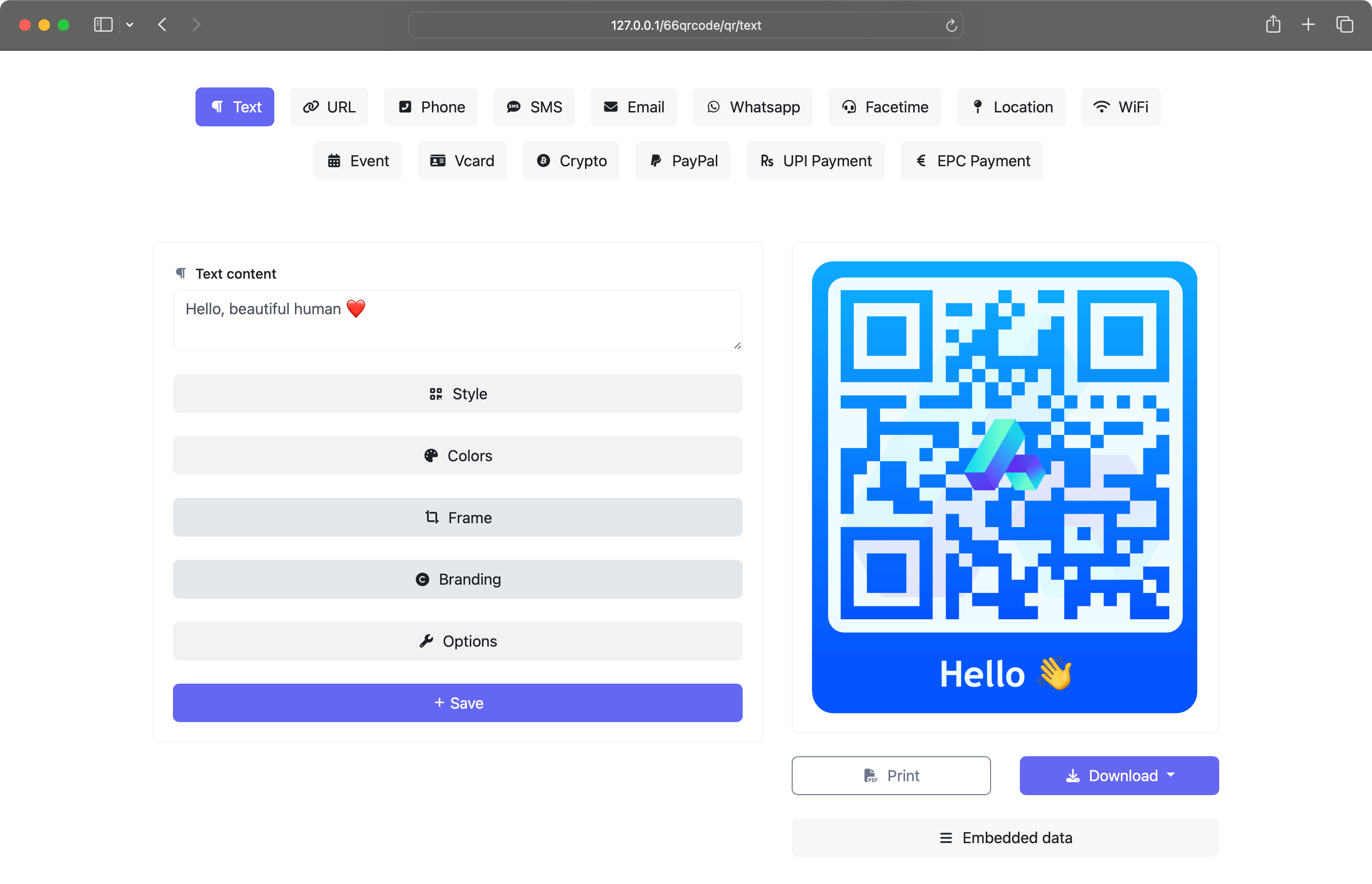 You get 13 built-in QR code templates to get you started right away.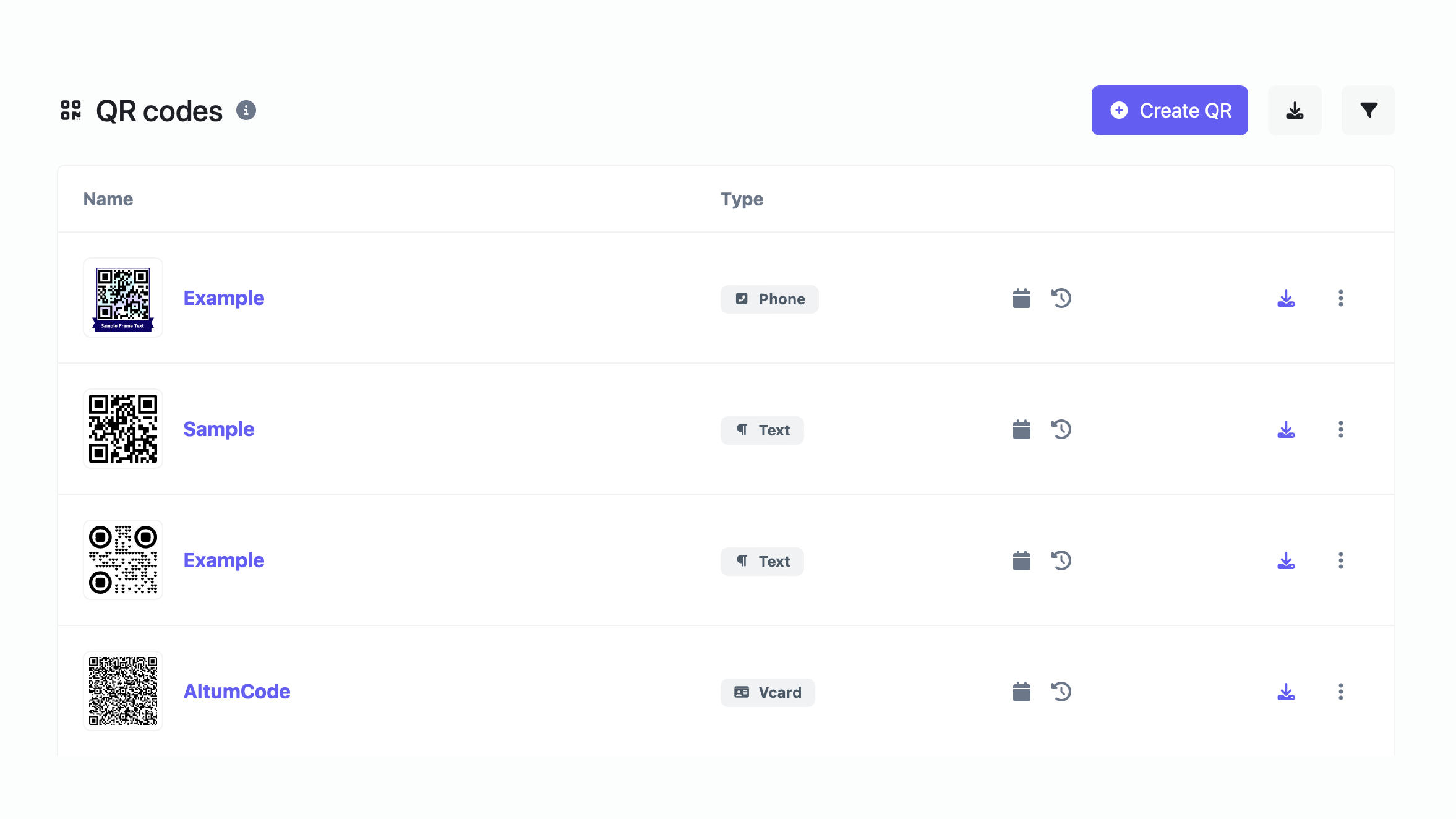 We do not store any data of your created QR codes, except the ones that you save in your account willingly.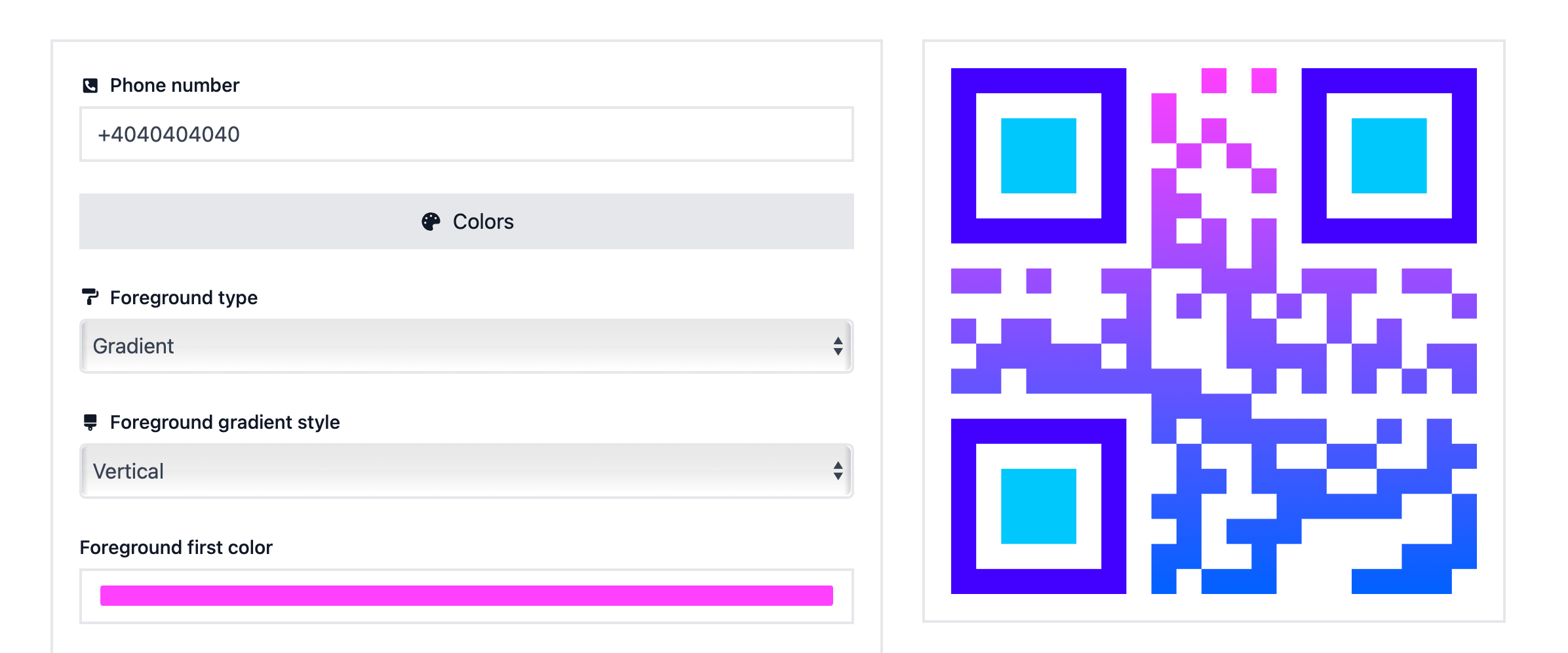 Create the QR code you need, brand it with your own colors & logo.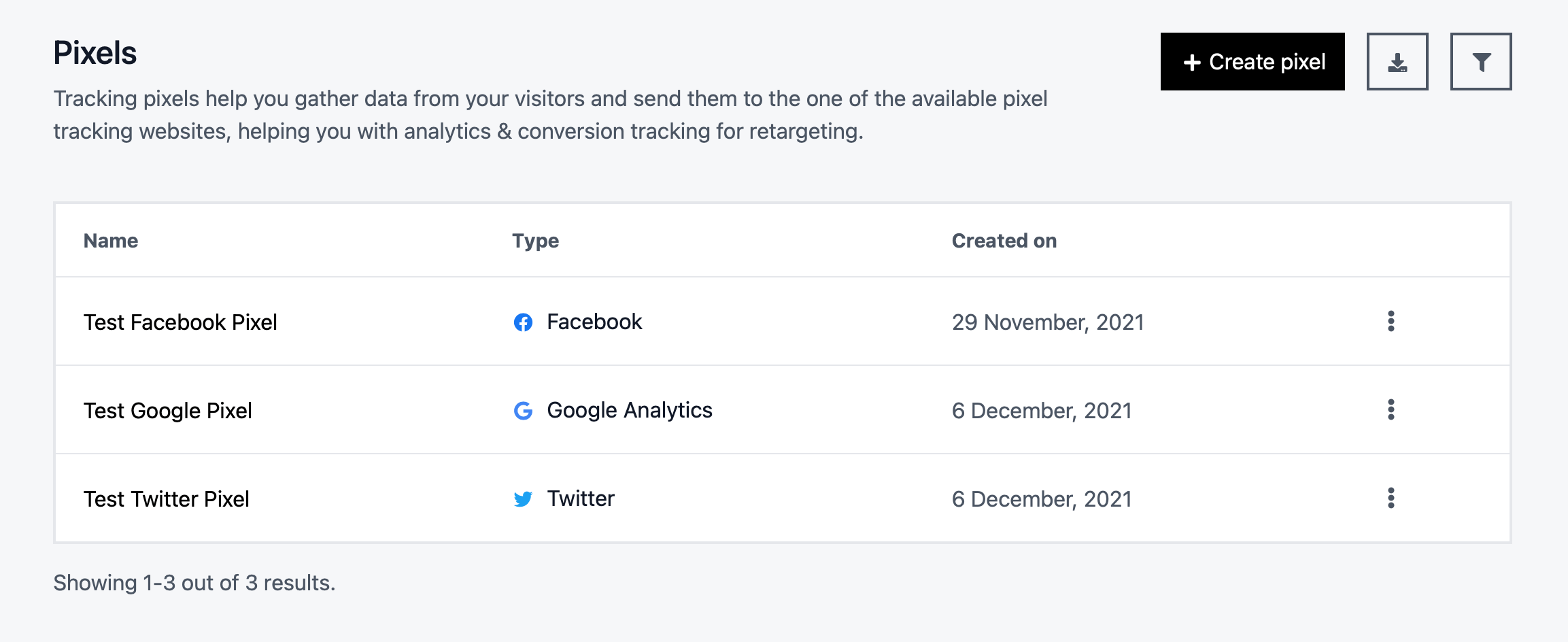 Facebook, Google Analytics, Google Tag Manager, LinkedIn, Pinterest, X, Quora, TikTok, Snapchat tracking pixels available.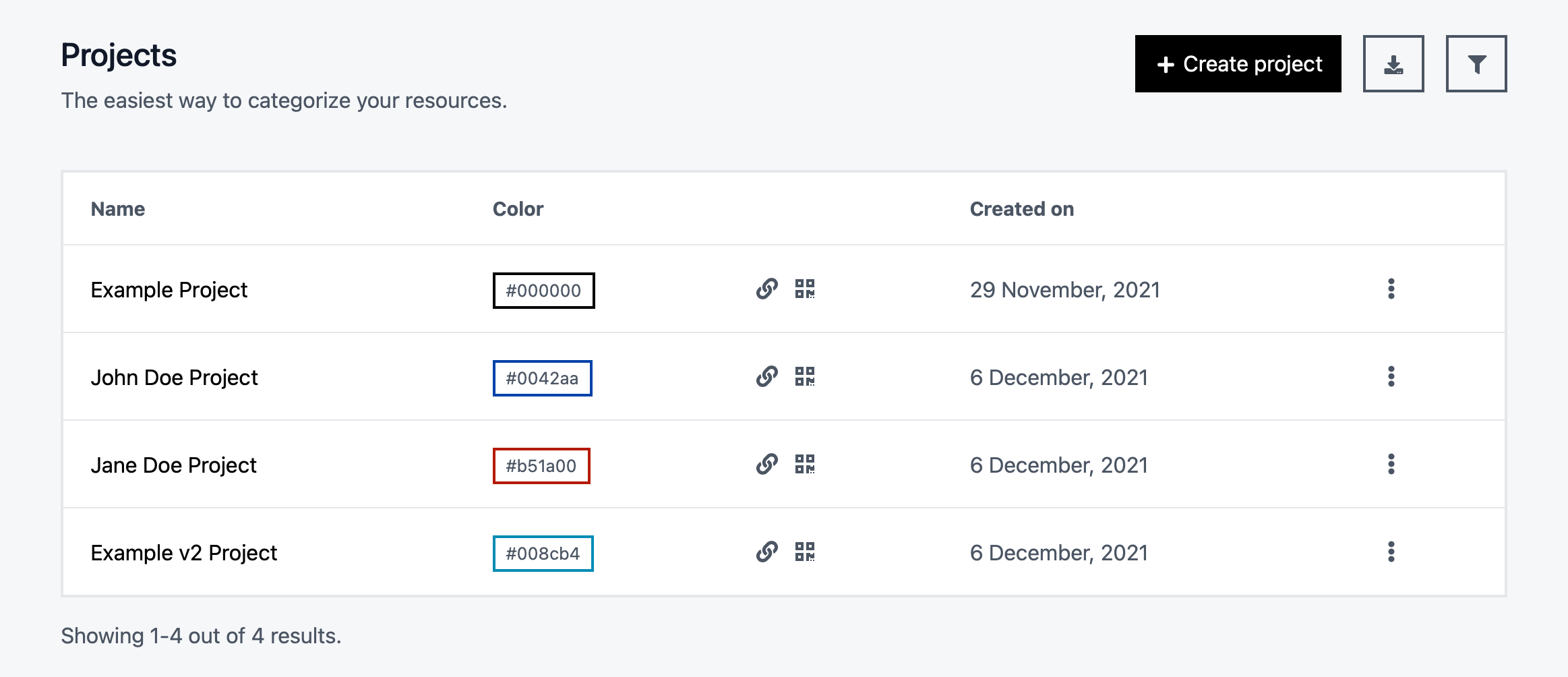 Easiest way to categorize your managed resources.
Connect your own domain or use our predefined ones.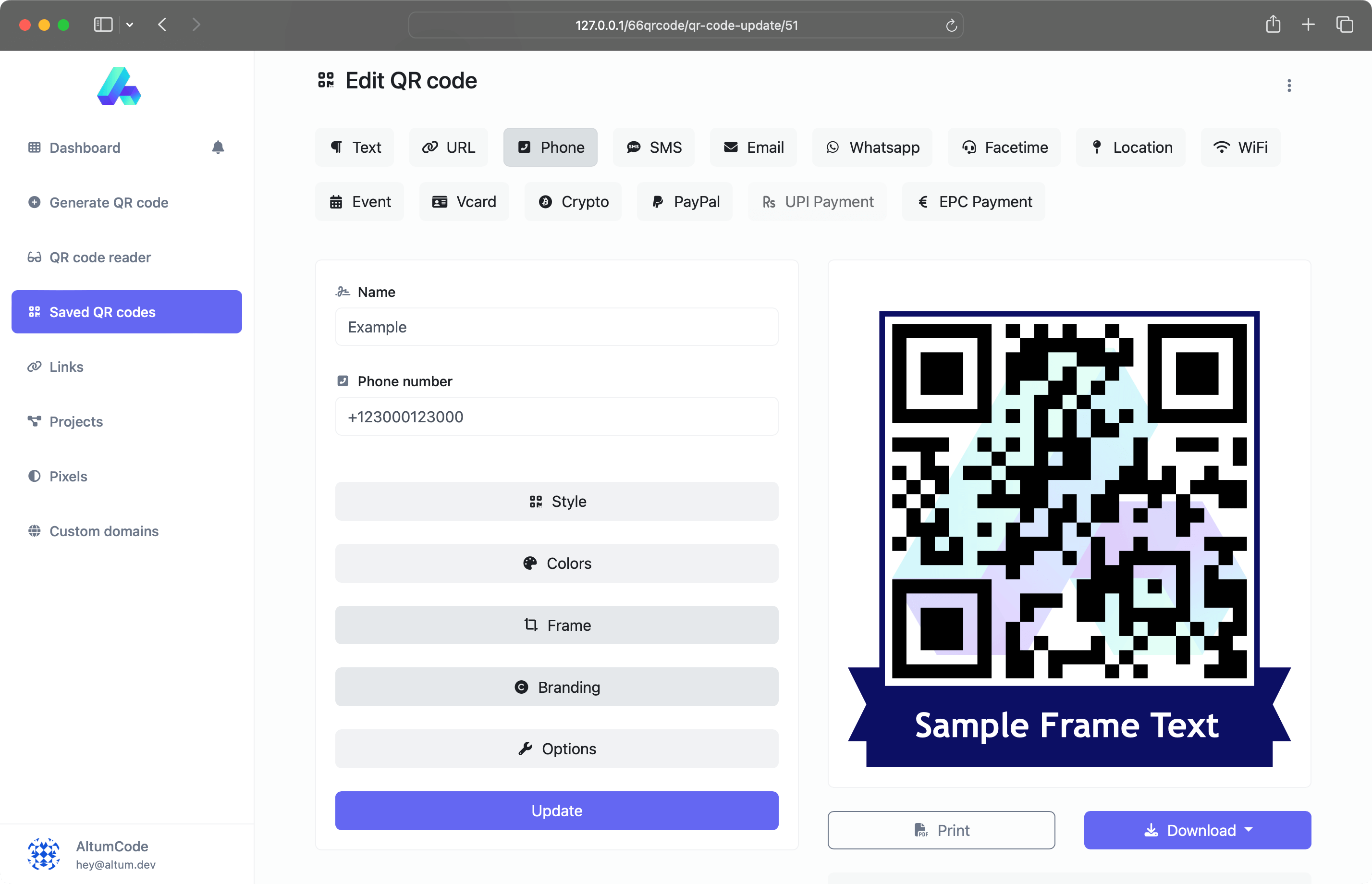 Static QR codes
Static QR codes are fixed, meaning that all the data is directly embedded into the QR code. Once generated and printed for real-world usage, it can't be changed.
Fully customizable

No scan limit

No data saved on our servers
Dynamic QR codes
Dynamic QR codes for links, allow you to change the destination of the QR code on-the-fly, whenever you want. It combines multiple technologies to make this happen in the background with the help of our Links tool.
Advanced scan statistics

Change URL destination dynamically

Scheduling, expiration limits, A/B Rotation

Password protection

Country, device & language re-targeting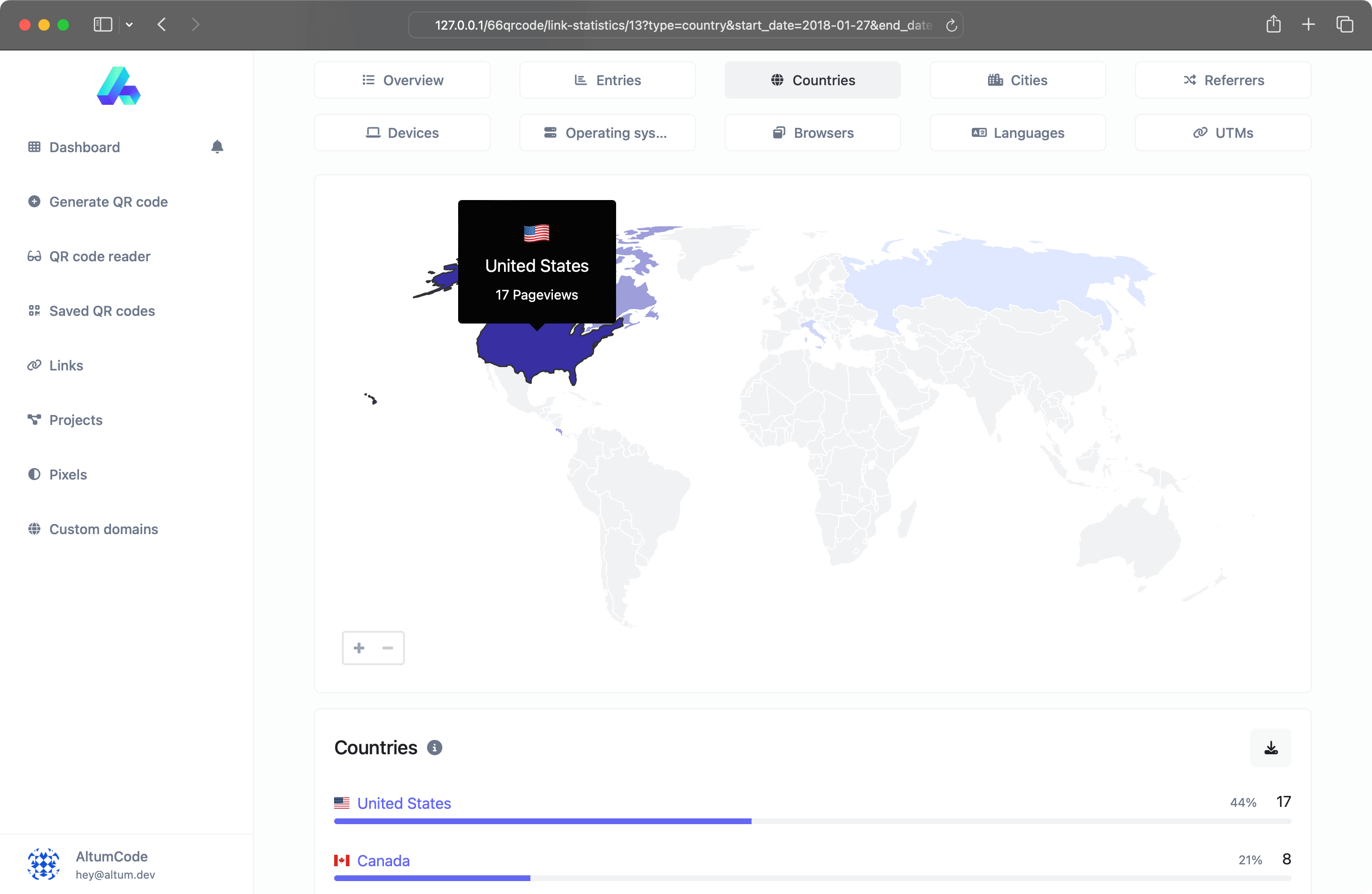 QR code types
A large array of QR code templates to choose from and get started.
The Revolutionary Way to Share Information: QR Codes
A QR code, also known as a quick response code, is a two-dimensional barcode that can be scanned with smartphones, tablets, or other mobile devices. It is used to offer a quick way to access information.
Scanned images can contain information about anything, including website addresses, contact information, product details, etc. When you scan a QR code, the information encoded in it will automatically pop up on your device, and no app is required!
Do You Prefer Static QR Code or Dynamic QR Code?
A static QR code's function cannot be changed after it has been created. This means that the information contained within the code will always be the same.
Unlike static QR codes, with dynamic QR codes, you can change what information is displayed at any time by changing your dynamic QR code's content through an app or website dedicated to managing them.
Although your code looks the same, you can change the information it gives and add different links later. Therefore, it is helpful in case you want to update your QR code's information if there is an update related to its content.
For example, let's say you updated your restaurant's menu, and the one in your QR code is the old one. You can edit its link with our easy-to-use dynamic QR code generator without dealing with making a new static one with the new information.
It saves you much time since you don't have to print and distribute your QR code repeatedly!
Read "What is a Dynamic QR Code?" to get a better insight into dynamic QR codes.
Advantages of Using QR Codes With QR Code Dynamic
QR codes are a great way to boost your business. You can use them as a marketing tool to get more people to visit your website.
See: "Creative Uses for Dynamic QR Codes in Marketing" for brilliant uses of dynamic QR codes.
Dynamic QR codes are a great way to market your business innovatively and unexpectedly.
The advantages of using QR codes include:
They are easy to create and simple to use. You can make them yourself using QR Code Dynamic, the QR code generator in minutes.
You don't need to spend much money on them as they don't take up much space or weight when you print them out and distribute them. QR codes can be printed on any surface, including paper, plastic, or metal. You can also use QR codes in digital formats such as social media posts and online advertisements.
QR codes make the checkout process so much faster and easier.
QR codes make it possible for you to reach your target audience. When people see an eye-catching QR code, they will most likely scan it to satisfy their curiosity!
They add a fun element to the user experience apart from its functionality.
They are versatile; you can use them for different purposes, including advertising, marketing, collecting information, and making payments.
Using QR codes with custom domains can offer your audience a seamless and branded experience.
Our clients say about us:
"I didn't know that creating a QR code was such an easy thing to do. This tool made me create a unique-looking QR code for every little thing, you have no idea haha!"
"That's a time-saving tool! I used email and WhatsApp QR codes for my business and although I changed my email later on, it continued to work. The best feature I can mention is its being dynamic and reachable all the time."