The hotel industry has always been a trendsetter in adopting and integrating new technologies. One significant game-changer is the Quick Response Code, popularly known as the QR code.
QR codes have been around since the 1990s and found early use in the automotive industry. However, in recent years, their application has exploded across sectors, including hospitality. The implementation of the 'QR code for hotels provides innovative ways to enhance guest experiences, making hospitality services more streamlined and contactless.
QR codes are two-dimensional codes that can be scanned using a smartphone to access information or a website link quickly. These codes have become crucial tools for improving operations, guest services, and marketing activities in the hotel industry. Additionally, QR codes have emerged as the perfect solution in a post-Covid era where the focus is on providing a contactless experience.
In this blog, we will discuss how the adoption of a QR code for the hotel industry is revolutionizing guest experiences, from check-ins to digital menus, room service, promotional activities, and more.
Advantages & Benefits of Using QR Codes in the Hotel Industry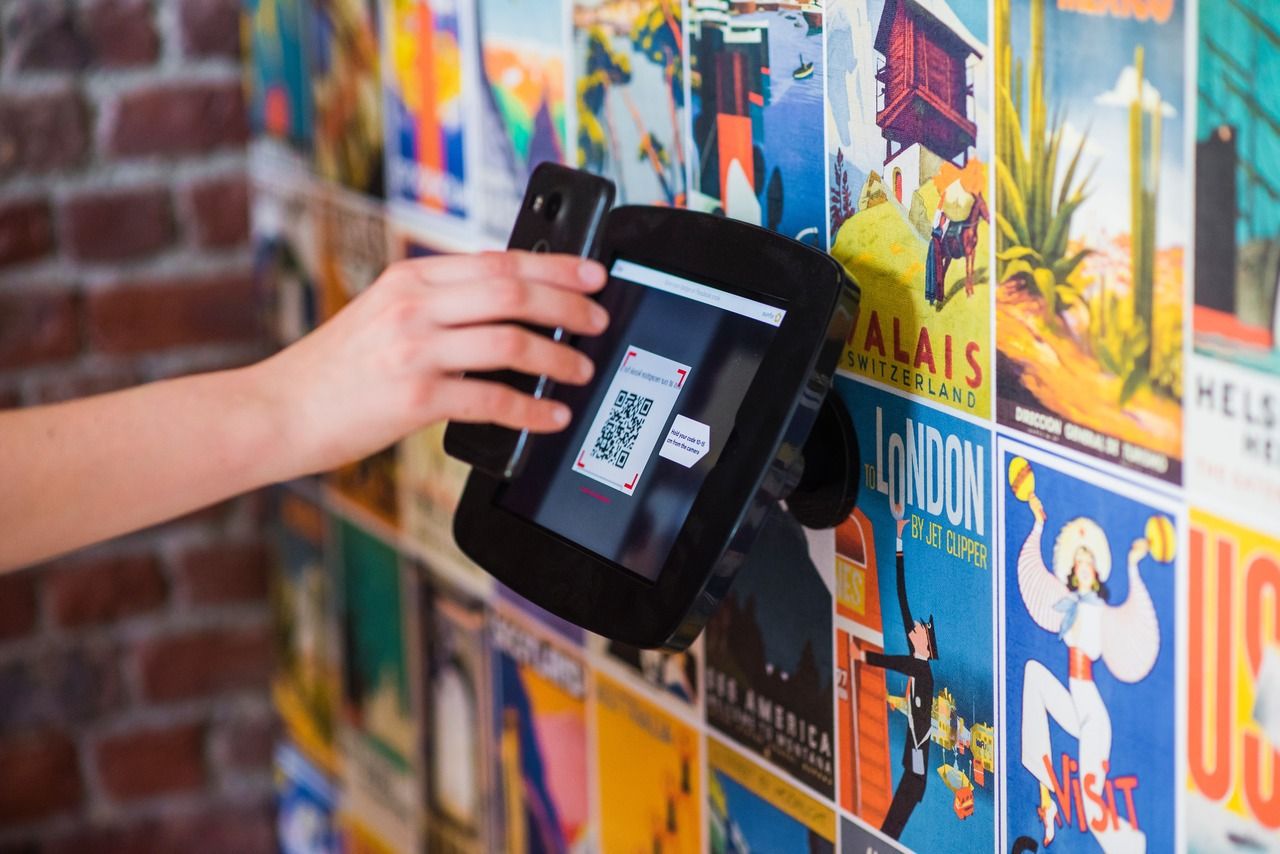 Embracing QR codes in the hotel industry ensures various processes are simpler, faster, and delivered in a contactless manner.
Here's a deeper look into how the 'QR code for hotels can be incorporated into different areas of the industry, raising the quality of services.
Creating a Better Customer Journey
Imagine enhancing the guest's experience from the point they book a room to checkout. QR coding can streamline this entire process and improve guest's brand experience.
On reservation confirmation, a QR code can be sent to the guests that provides all relevant details. This includes a welcome guide, room and amenities details, hotel guide, facility availability, hotel event schedule, and more.
When guests have comprehensive information at their fingertips, they are more likely to have a pleasant stay.
Also, refreshing the QR code's content now and then, based on seasonal events and offers, can create an evolving customer journey. A single click – and your guests are informed and updated.
Implementing a QR code for hotels in this aspect delivers a personalized touch, significantly elevating the guest experience.
The Ease of Check-in with QR Codes
Nobody likes to begin their vacation or business trip with long waiting times at the front desk for check-in. Traditional check-in processes can be time-consuming and may lead to guest displeasure. But thanks to QR codes, this can now be avoided.
By sending QR codes to guests before arrival, they can skip the line and directly check in. Upon arrival, guests simply need to scan the QR code at the designated area, and voila - they have checked in!
Not only does this save time for both the guests and hotel staff, but it also ensures a contactless process, which is vital for guest safety in light of recent health concerns. Moreover, this digital process allows hotel staff to focus on other areas of guest services and improve the overall hospitality experience.
The Advantages of QR Code Menus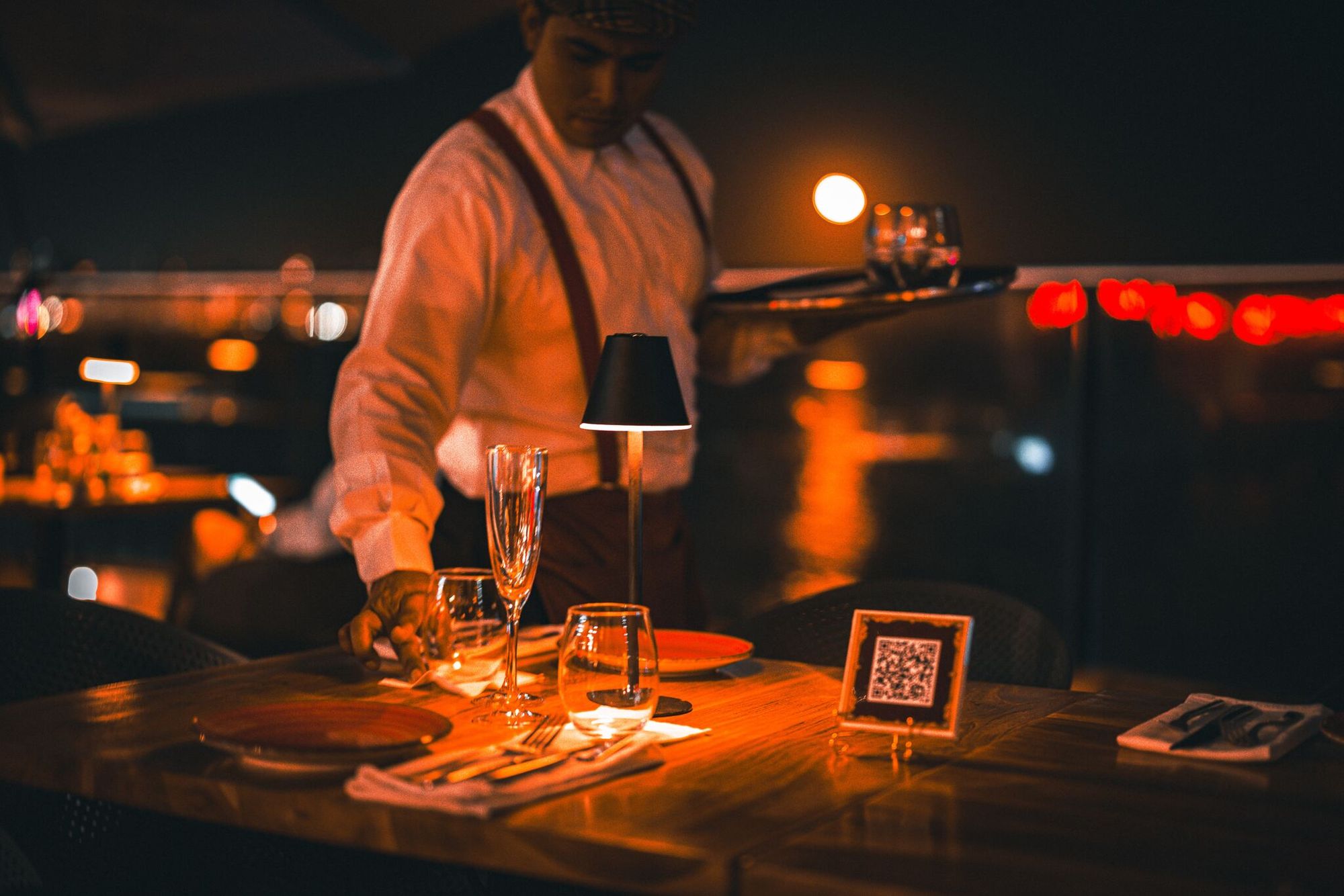 QR codes are revolutionizing the way hotels present their menus. Instead of conventional printed menus, embracing the 'QR code for hotels' menu offers a contactless, hygienic, and easy-to-update solution.
By scanning the code, guests can browse various cuisines, drinks, and special offers, placing orders right from their phones.
Moreover, embedding these codes into dining tables or hotel rooms could provide guests with access to dining options and other services like spa menus, gym facilities, hotel events, and more.
Such digital menus can be regularly updated based on the time of day, day of the week, or even special occasions. In the current pandemic situation, especially, the QR code-driven menu system offers a safer alternative to traditional methods.
Digital Room Service through QR Codes
One of the aspects of hotels that guests value most is room service. But, with the 'QR code for the hotel industry,' it's no longer just meals being served to your room; it's more.
QR codes in the rooms can be linked to a range of services. Guests can scan the code to access the room service menu, place orders, select a time for room cleaning, control room temperature, adjust lighting conditions, operate blinds, and even monitor the entertainment system.
Suddenly, the control is in the guests' hands - their smartphone is the magic wand! Such personalized control over their comfort and convenience is sure to leave your guests impressed and satisfied. Real-time, digital room services create a vital part of the memorable and enjoyable stay at any hotel - a reason for guests to return.
Implementing QR Code-Based Check-In and Check-Out Process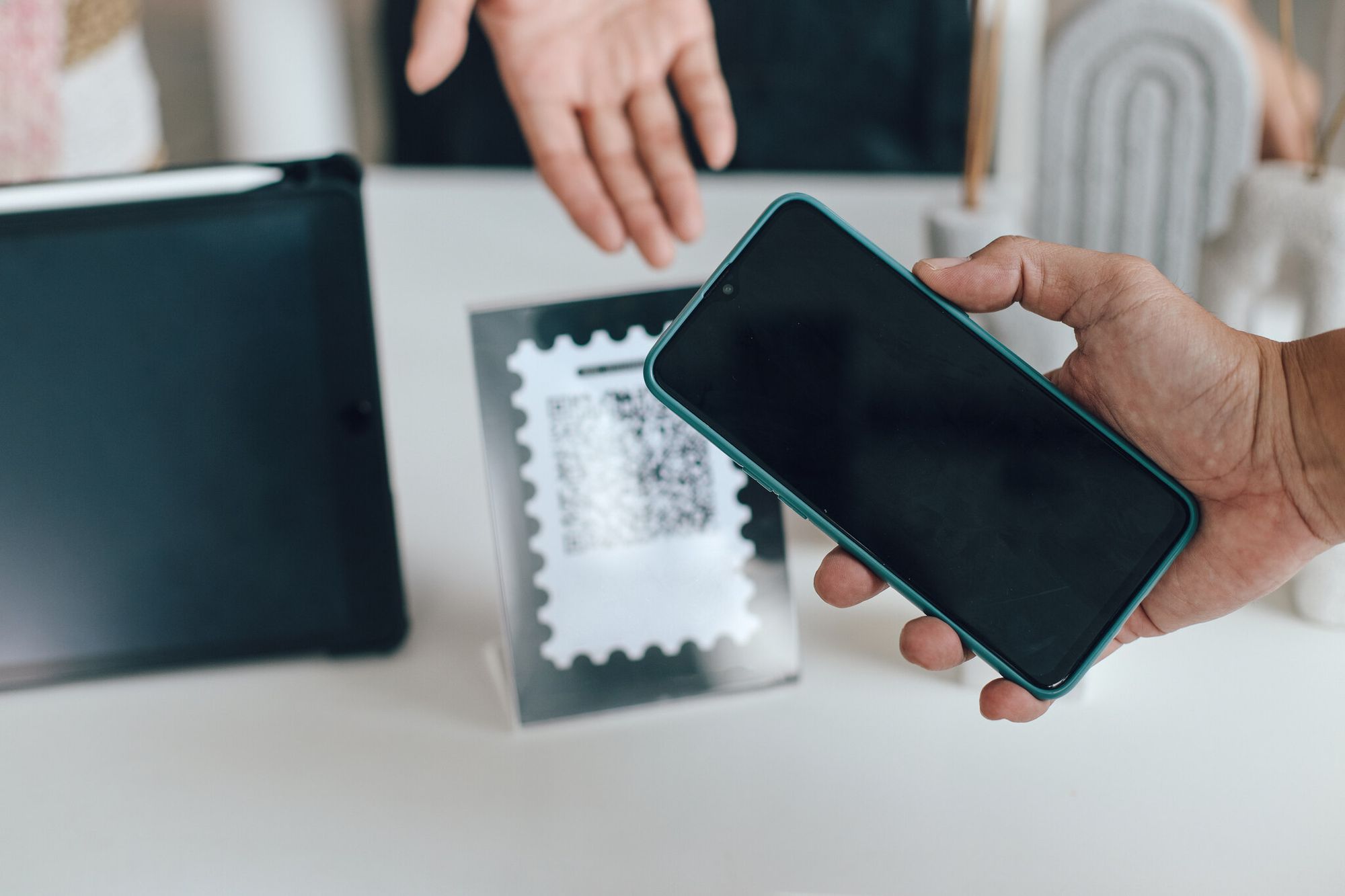 We already emphasized the value of using QR codes for check-in. But guess what? The convenience doesn't end there - it extends to check-out too. With the help of a 'QR code for hotels, guests can check out without visiting the front desk, waiting in line, or getting delayed due to understaffed counters.
They need to scan the assigned QR code, and their bill summary appears on their phone. Any discrepancies can be immediately reported and resolved from the comfort of their room. Once the bill is approved, they can proceed with payment through integrated payment gateways. This hassle-free checkout is not only convenient but also leaves a positive, lasting impression on guests.
How to Use QR Codes in Marketing and Promotion for Hotel Industry
Having recognized the efficiencies of 'QR codes for hotels in enhancing guest experiences, let's now delve into its potency as a powerful marketing and promotional tool.
The hospitality industry readily requires innovative marketing strategies to stand out in the competitive market, and QR codes have proven to be an efficient addition to this toolkit. Below, we discuss how these codes can augment the hotel's marketing efforts.
Amplifying Customer Experience Through QR Codes
Providing a stellar customer experience is the pivot upon which the hospitality industry operates. QR codes can be a significant player in enhancing this experience. The scope of a 'QR code for the hotel industry' transcends beyond transactional interactions. It offers convenience, personalization, and contactless interaction, all of which intensify the customer experience.
Guests can scan a QR code to get a virtual tour of hotel facilities, check out local attractions, get a sneak peek into exclusive offers, or access personalized room settings. It's like granting them a digital concierge at their service round the clock. By bringing information and services right to customer's smartphones, QR codes enrich the overall brand experience, leading to higher guest satisfaction and loyalty.
Showcasing Hotel's Special Features with QR Codes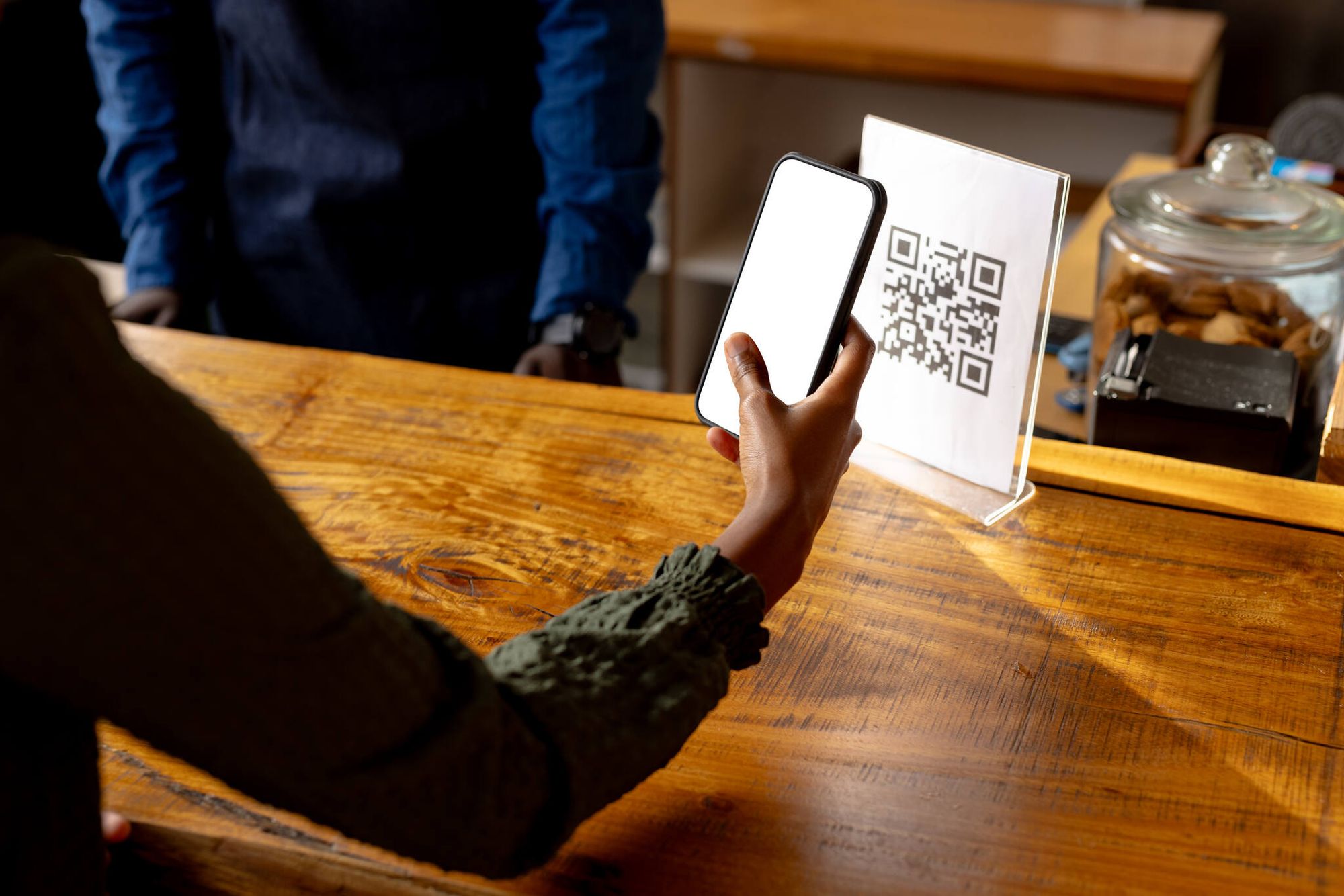 Every hotel has its unique features and selling points that differentiate it from its competitors. From the stunning rooftop bar to the ultra-modern fitness center, or perhaps the eco-friendly initiatives - how do you make it stand out? QR codes are an innovative solution.
By integrating a 'QR code for hotels' in promotional materials or on their websites, potential guests can scan and be immediately directed to a webpage or video showcasing these standout features. This visual and interactive representation not only gives the users a better understanding of what to expect but also helps present these features in the most appealing manner.
Promoting Events with QR Codes
Are you hosting events, workshops, or offers at your hotel? Make sharing them a breeze by incorporating QR codes. Instead of directing users to search the website for events or offers, simply create a QR code and place it in the marketing materials. When the guest scans it, they can view the event details, timings, pricing and even book directly.
QR codes also simplify event follow-up. For instance, after the event concludes, the same QR code can be updated to lead users to a post-event survey or a picture gallery of the event. This is a win-win for both user engagement and hassle-free event promotion.
Retargeting Potential Customers Using QR Codes
For every hotel, there will always be potential guests who visit the website or interact with the brand but don't complete the booking. Retargeting such potential customers is an important aspect of hotel marketing, and QR codes add a subtler, more successful approach to this.
A 'QR code for the hotel industry' can be strategically placed in retargeting ads. When users scan these codes, they can be directed to special offers, personalized discounts, or simply compelling content that increases the chance of conversion. This makes retargeting more interactive and can result in improved booking rates.
Growing Online Customer Reviews and Social Media Presence with QR codes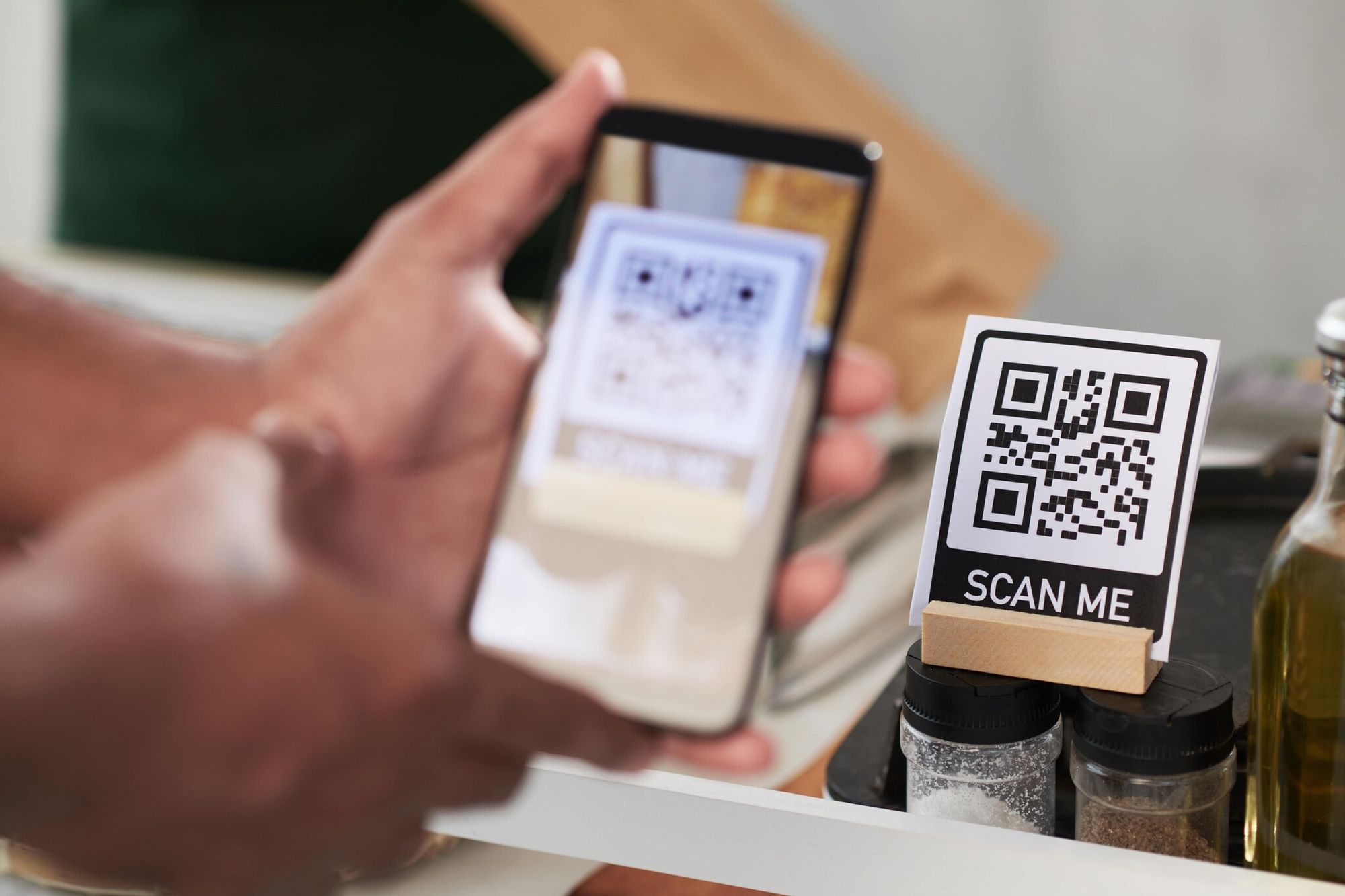 In the era of digital marketing, online customer reviews and a robust social media presence are critical. Encouraging guests to leave reviews or follow the hotel's social media can be simplified with QR codes.
Guests can scan a QR code and be redirected to the platform, where they can leave a review or instantly follow or like the social media pages of the hotel. A simple scan ensuring a review or a social media following has a tremendous impact on the hotel's online reputation, increasing visibility and enhancing credibility.
As evident, integrating QR codes into marketing and promotional strategies can significantly enhance the way hotels interact with their guests. The trend of 'QR code for hotels' is here to stay, and by leveraging it, hotels can achieve a higher level of guest engagement and interaction.
How to Use QR Codes for Easy Access in Hotels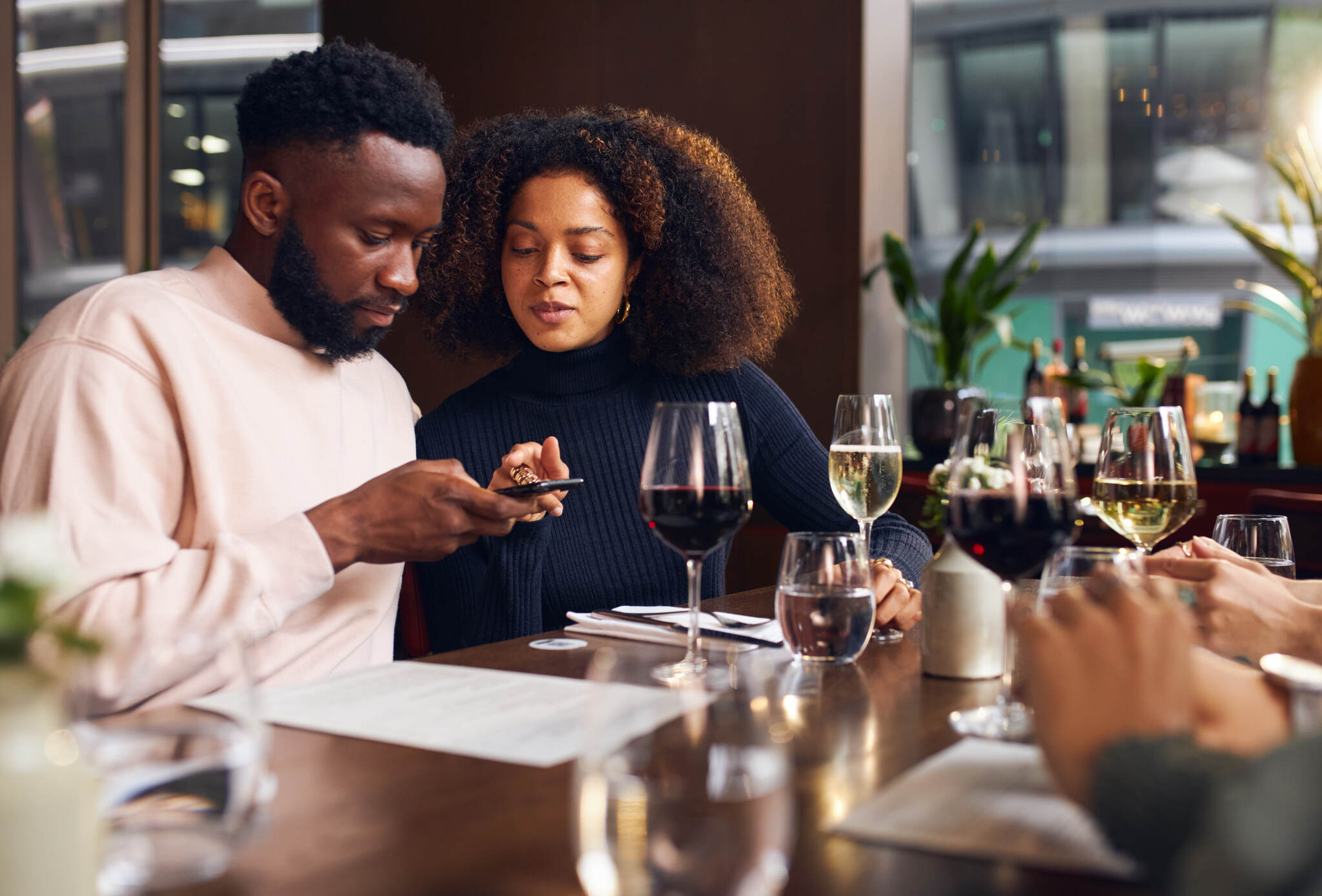 The 'QR code for hotels' trend expands its practical use even further by enhancing overall accessibility and transparency when it comes to vital hotel information and policies. This convenience in communication further builds trust with your guests and elevates the professionalism of your hotel's operations.
Sharing Contact Details through QR Codes
Let's look at this scenario: a guest has a question or needs assistance, but they have to search for the right contact number or email address. It can be frustrating, we've all been there.
But what if there was a seamless solution? Indeed, it's QR codes again! With a 'QR code for the hotel industry,' hotels can make their contact details accessible instantly.
Hotels can consider having a dedicated QR code in each room or at reception, showcasing all essential contact details. When guests scan the QR code, it will direct them to a contact list featuring reception, room service, maintenance, and other critical hotel services.
Businesses could take this further by linking a direct call or message feature, enabling guests to contact the desired service with just one click.
This not only streamlines the process for guests but also encourages them to reach out and communicate more efficiently whenever the need arises - making their stay even more comfortable.
QR Code Welcome Packs for Guests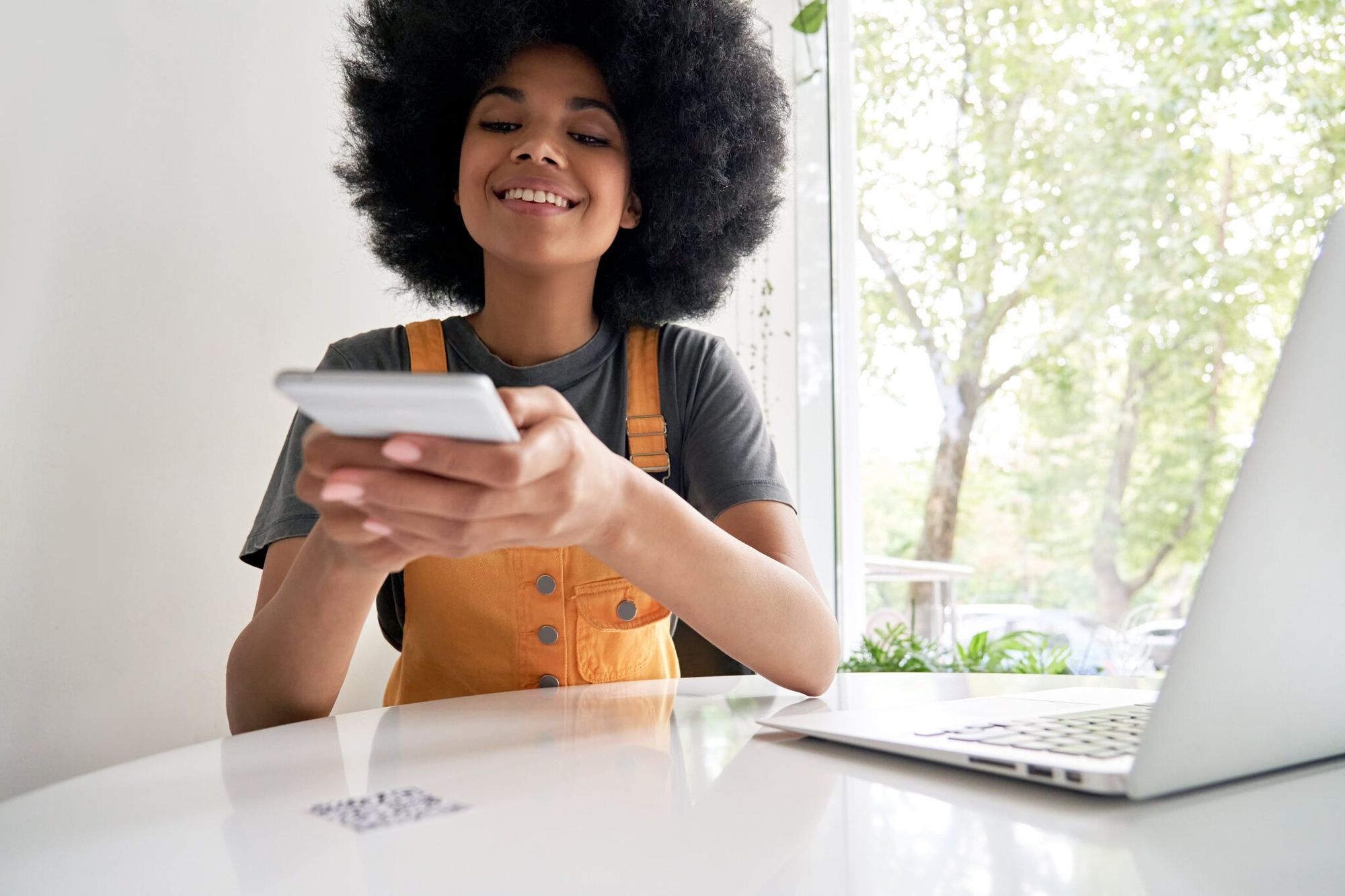 Imagine your guests being greeted with a warm welcome pack, not physically, but digitally. Let's talk about the QR code for hotels' welcome packs. This digital packet provides a comprehensive guide for everything a guest needs to know about the hotel – from facilities, services, dining and spa menus to local attractions, events, and emergency contacts.
This welcome pack can be delivered via a QR code sent to the guest once a booking is made. Guests can scan the code and download the guide onto their smartphone, making it easily accessible at all times.
This convenience allows them to maximize their stay right from the moment they step through the doors. Furthermore, a digital welcome pack is environmentally friendly, reducing the need for printed materials.
A QR code welcome pack also provides hotels the flexibility to update and personalize their content continually, ensuring guests are always equipped with the latest information.
How to Boost Customer Engagement and Feedback with Hotel QR Codes
Engaging customers and keeping an open channel for feedback is crucial for any business, more so for the hotel industry, whose core revolves around customer satisfaction.
The use of 'QR codes for hotels has shown remarkable results in facilitating this crucial aspect of the hospitality industry, thereby making it easier to address customers' needs, improve services, and maintain an impeccable reputation.
In this section, we delve into how QR codes enhance customer engagement and facilitate an efficient feedback collection process.
Facilitating Instant Messaging Reception with QR Codes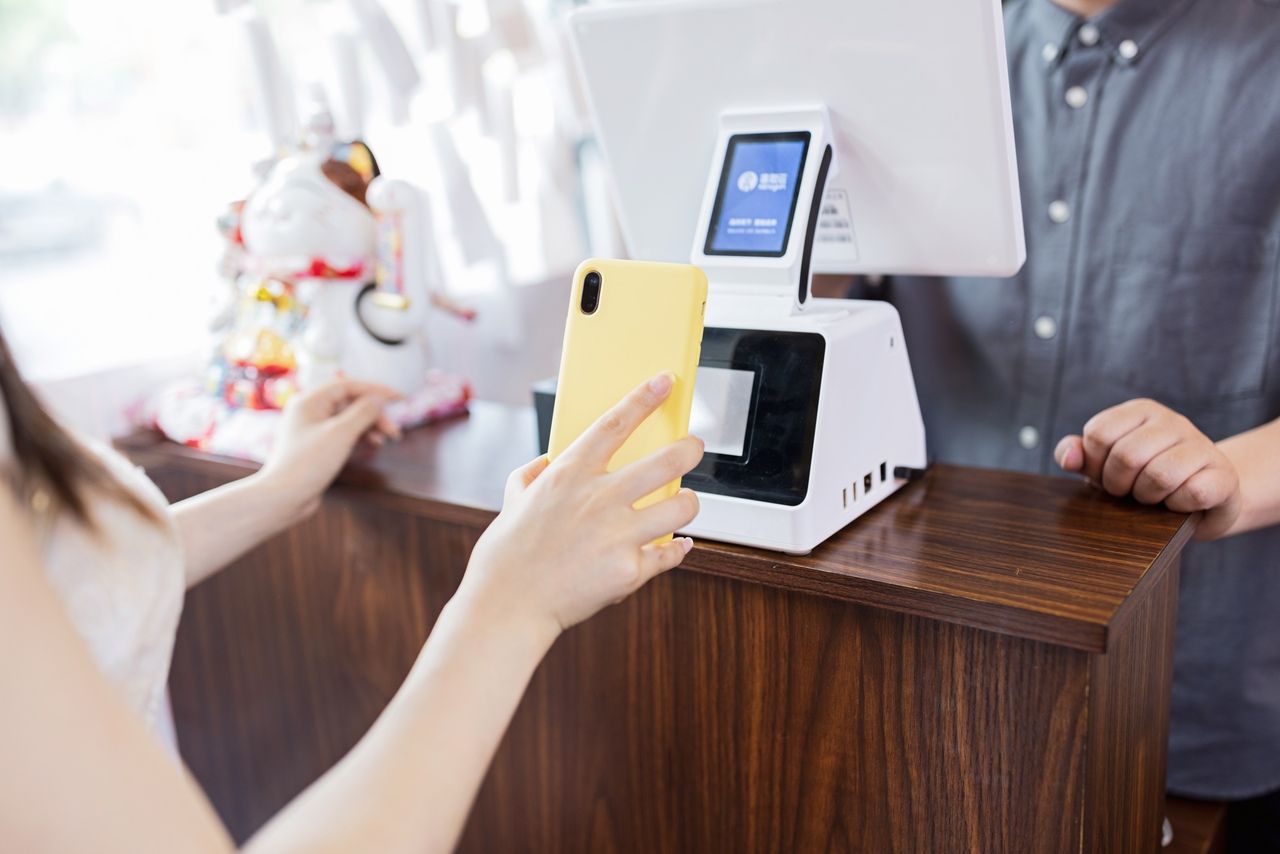 Hotels are increasingly recognizing the need to offer instant responses to customer queries. This is where the QR codes can work like a charm. The creation of a QR code that opens up a chat window when scanned is a simple and interactive way to facilitate immediate guest-staff communication.
Upon scanning the QR code, guests are redirected to a messaging platform where the hotel's staff can provide real-time responses, whether they're room service requests or inquiries about facility timings. Quick responses make guests feel valued and contribute significantly to customer satisfaction.
Moreover, this instant messaging service via QR codes simplifies the interaction process for both guests and staff, making communication effortless and efficient. Also, as all interactions are digital, it's easier to track, record, and even analyze conversations to identify areas of improvement.
Collecting Feedback and Improving Services through QR Codes
After providing stellar services to guests, it's essential for hotels to understand how their customers feel about their stay. Feedback is invaluable because it provides insights to improve and adapt services to meet changing customer expectations.
An easy and convenient way to gather this invaluable information is by using a 'QR code for hotels.' A dedicated QR code can be placed in the rooms or sent via email after checking out, which directs guests to a feedback form when scanned.
Guests can share their thoughts on their stay, rate services, and make suggestions, all at their convenience and without the burden of a written form.
Furthermore, QR code-based feedback enables hotels to collect both qualitative and quantitative data efficiently, analyze it, and use the insights to improve their services and offerings.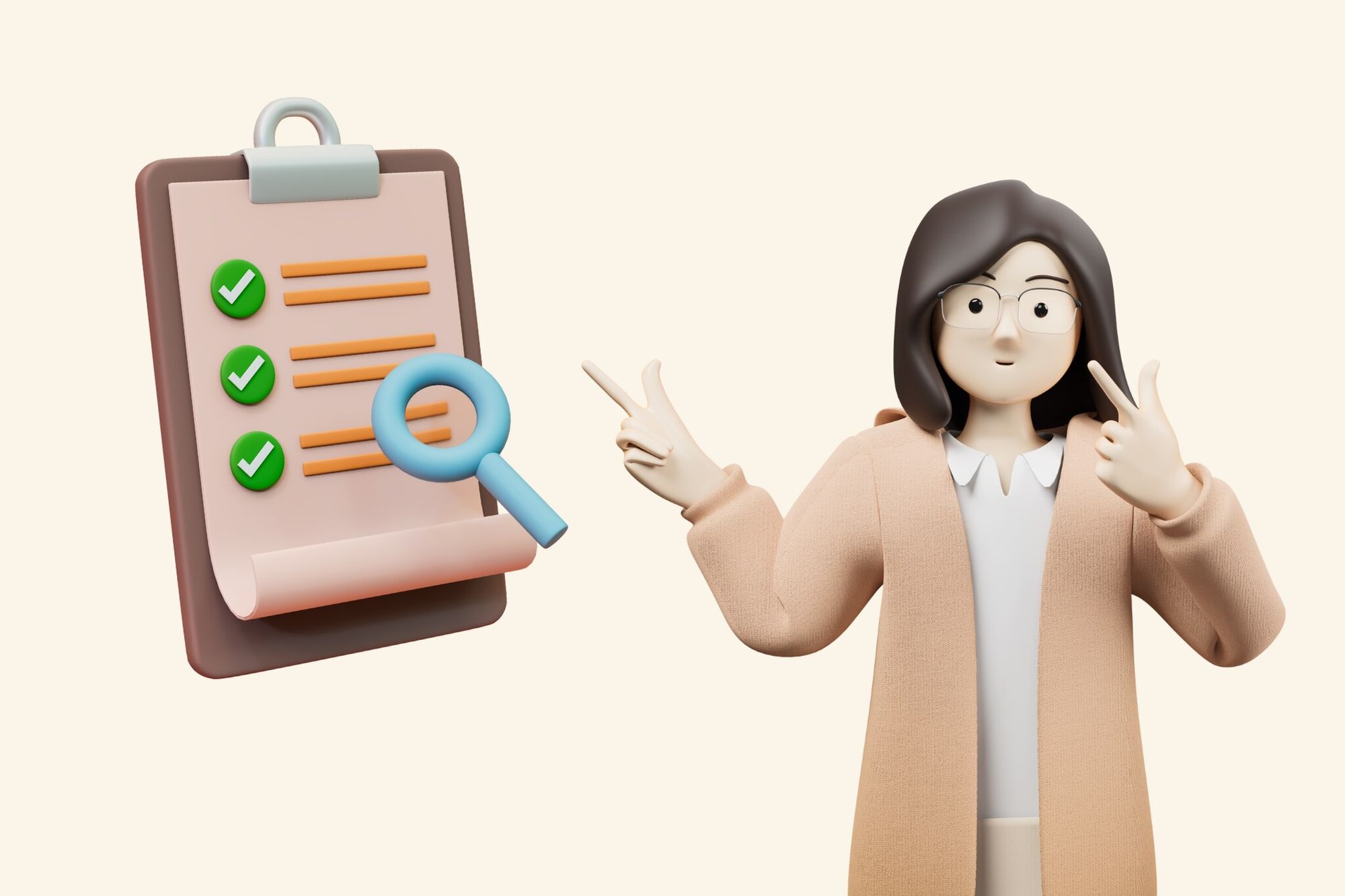 Effective Use of QR Codes in Gathering Reviews and Feedback
In the hospitality industry, reviews influence a hotel's reputation and attract potential guests. Encouraging satisfied guests to leave reviews can be made effortless with QR Codes.
Hotels can strategically place QR codes in rooms, at reception, or indeed anywhere within the premises, which, when scanned, facilitate guests to leave a review on the hotel's webpage or other popular review sites. External sites such as TripAdvisor or Google Reviews are often the first point of reference when potential guests are researching accommodation options.
Moreover, having this interactive feature convinces guests to leave reviews instantly, rather than having to remember and go to the review sites on their own. A simple scan-and-click process results in increased reviews and, thus, better visibility and credibility for the hotel.
In conclusion, utilizing 'QR codes for hotels as a tool to boost customer engagement and collect feedback makes the process effortless and efficient for both the guests and the business. It further helps hotels to meet their guests' needs, improve service standards, and ultimately enhance their reputation in the market.
QR Codes in the Hospitality Sector: Best Practices, Applications, and Creation
Now that we've dug deeper into the plethora of advantages that a 'QR code for hotels provides, let's go over how to utilize this technology best, ways to integrate it into your business model properly, and the different types and their creation.
With these insights, we hope to help your hotel make the most out of QR Codes, enhancing the guest's experience and improving your business operations.
Choosing the Right Type of QR Codes and Their Creation
QR Codes come in a variety of types, each serving a specific purpose. There are URL QR codes that direct to a webpage, Text QR codes that display simple text messages, vCard QR codes to share contacts, Email QR codes for swift email delivery, and more.
Understanding various QR code types is the initial step towards leveraging their capabilities.
For the hospitality industry, URL QR codes are most widely used as they can direct guests to specific web pages - be it the menu, reviews, booking pages, or even local attractions list. However, a combination of various types, depending on your business needs, will help to elevate the guest's experience to another level.
The creation of QR codes has become a simple task with numerous online QR Code generators available.
The process involves choosing the QR type, entering the necessary content (URL, text, contact info, etc.), customizing the design if necessary, and clicking 'generate.' Once generated, the QR codes can be downloaded in your chosen image format, ready to be integrated into your hotel operations.
While creating QR Codes is as simple as that, remember to always test them before making them available for the guests. This way, you can ensure they work as intended, providing a seamless guest experience.
Frequently Updating QR Codes for Fresh Access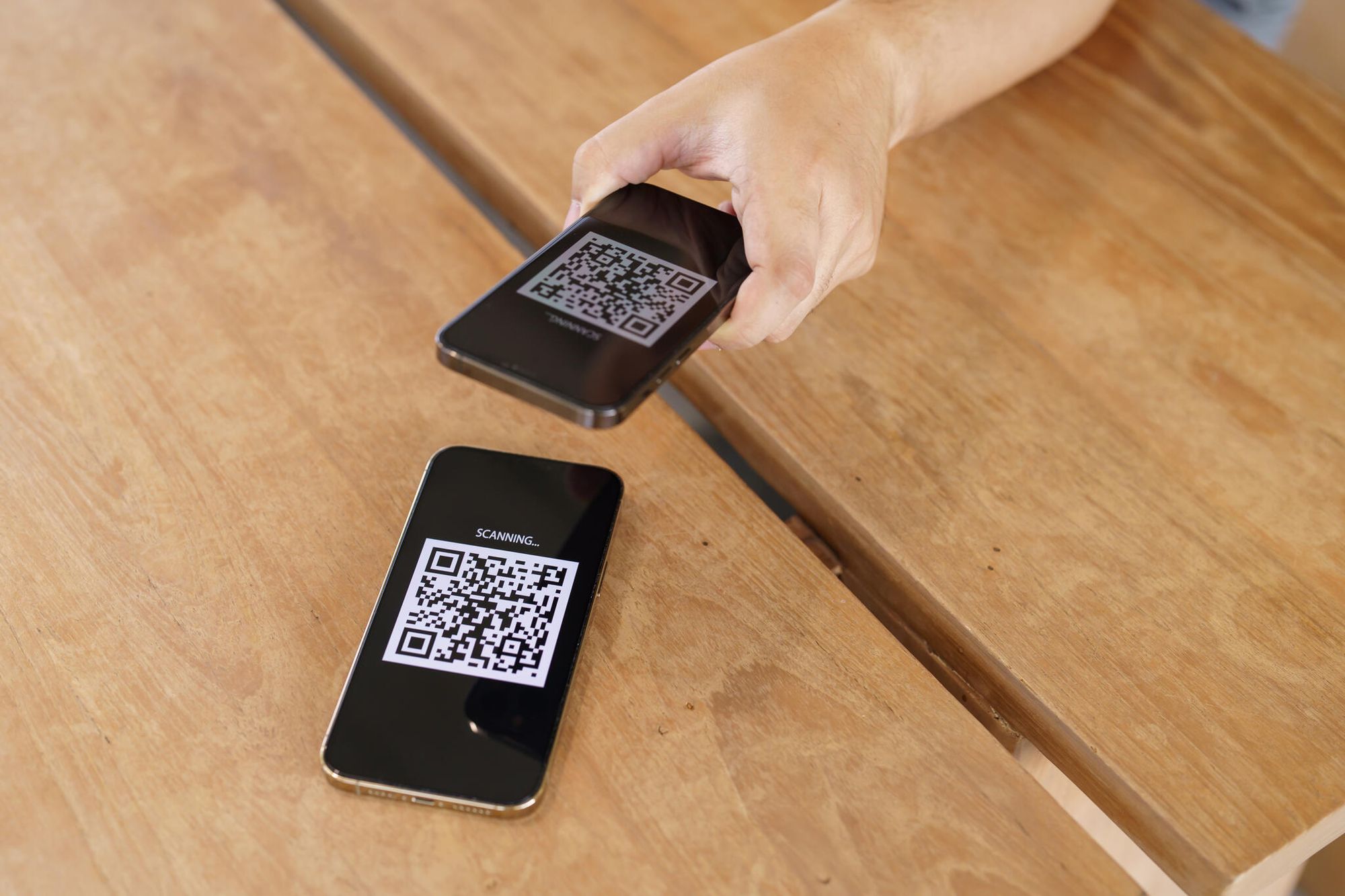 The 'QR code for hotels' is not a 'create and forget' tool. Its true power lies in its adaptability. The content behind the QR codes should be updated frequently to cater to changing guest needs, varying seasons, evolving events, or newer offerings. For instance, the QR code linked to your hotel's events page should be regularly updated to reflect the latest events.
Similarly, a QR code linking to the dining menu can be updated daily to show the day's specials. This keeps your guests in the loop and sparks curiosity, as they may find something new every time they scan the code.
In short, being dynamic with your QR codes rather than being static will offer a constant flow of fresh and engaging information, enhancing the overall guest experience.
Using QR Codes to Promote Various Hotel Services
Your hotel isn't just about a comfortable stay. It's also about the myriad of services you offer - from fine dining, spa, lounge bars, and local guided tours to special events. A 'QR code for the hotel industry' can serve as an interactive and unconventional tool to promote these various services.
💡
For example, QR codes placed on the dining tables can direct guests to the wine menu, chef specials, or even a video of the chef in action. A QR code can lead guests to spa discounts, gym schedules, or room service menus in the rooms.
Outside their rooms, incorporate QR codes that reveal exclusive features of your hotel, like the architectural uniqueness, eco-initiatives, or even a behind-the-scenes glimpse. By doing so, the guests build a deeper connection with your hotel, which can stimulate positive reviews and feedback.
How to Use QR Codes in Beach Resorts: A Contactless Staycation Experience
The trend of 'QR code for hotels' is not just limited to hotels but has also made its way to beach resorts' relaxing and picturesque settings.
Prime locations like these have adapted QR codes to ensure a contactless, seamless, and relaxing vacation experience that guests deserve. Let's explore how QR codes make waves in the beach resort industry.
Implementing Contactless Check-in for Guests
One of the biggest disruptors that 'QR code for hotel industry' brings to beach resorts is allowing guests to bypass the traditional front desk check-in method and providing them with a contactless check-in experience.
After their journey to the resort, guests can head straight to their rooms without the hassle of waiting to finalize paperwork or key collection.
Once guests arrive at the resort, they can scan the QR code from their smartphones, which completes their check-in procedure, including the form fill-up and payment process, and guides them to their accommodation.
This contactless check-in system streamlined via QR codes eliminates unnecessary touchpoints and reduces wait times, allowing guests to start their vacation immediately and stress-free.
Creating Digital Menus for Dining and Spa Services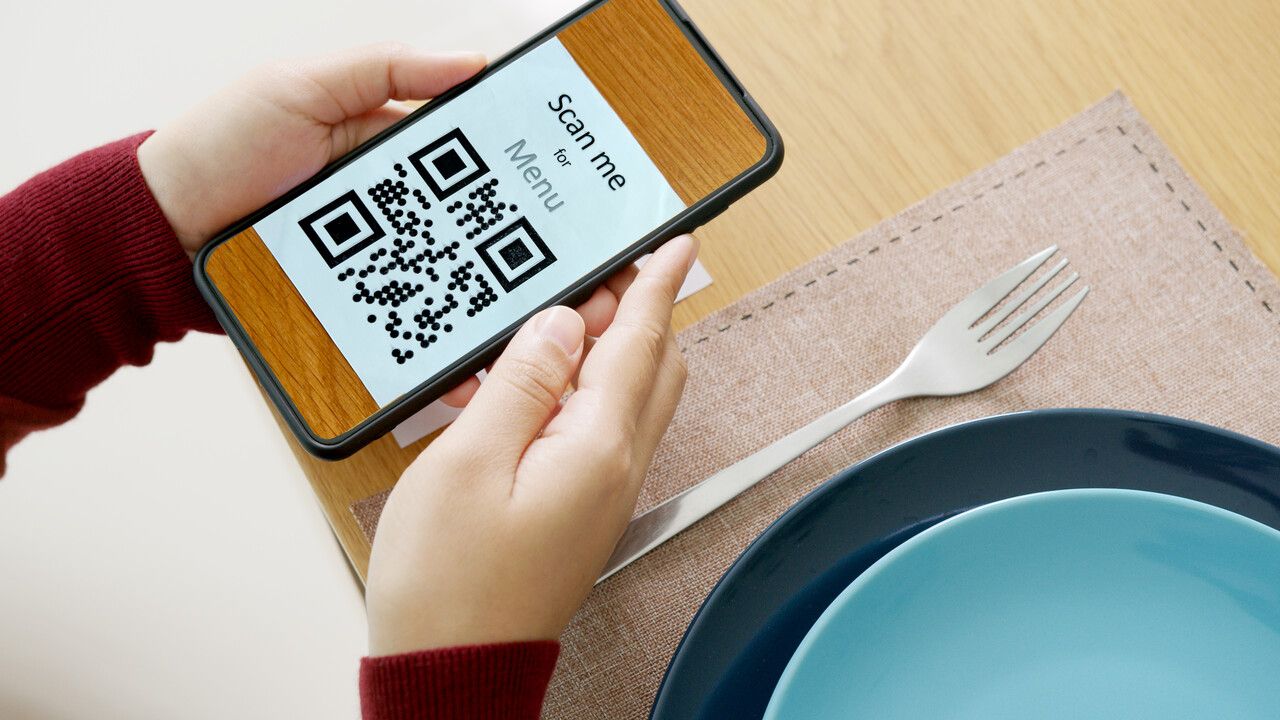 QR codes have also transformed how beach resorts cater to their guests' dining and spa services. To access these services, all guests need to do is scan the provided QR code. Once scanned, they can scroll through the different meal options, place orders for room service, or book a relaxing spa session right from the comfort of their room.
The 'QR code for hotels' thus replaces traditional paper-based menus and appointment books. Arguably, it is a sustainable step with a more hygiene-friendly approach - a perfect ally in a post-pandemic society. Furthermore, these QR codes allow the resort to update its offerings in real-time based on availability, special promotions, or even the catch of the day!
Using QR Codes for Tour and Amenity Guides in Beach Resorts
A significant part of the beach resort experience is discovering the resort and nearby attractions. 'QR code for hotel industry' has now enabled the provision of these tour and amenity guides in a more immersive and interactive format.
Resorts can create QR codes that, when scanned, open an interactive map of the property with details about different amenities like pools, lounges, sports facilities, etc. They can also provide information about nearby attractions, recommended activities, and local places.
Furthermore, QR codes can even let guests book these activities directly, be it a snorkeling session or a sunset cruise. By providing all this information in the pocket of guests, resorts can ensure they get the most out of their stay and leave no room for them to miss out on any offerings.
Personalization Features with QR Codes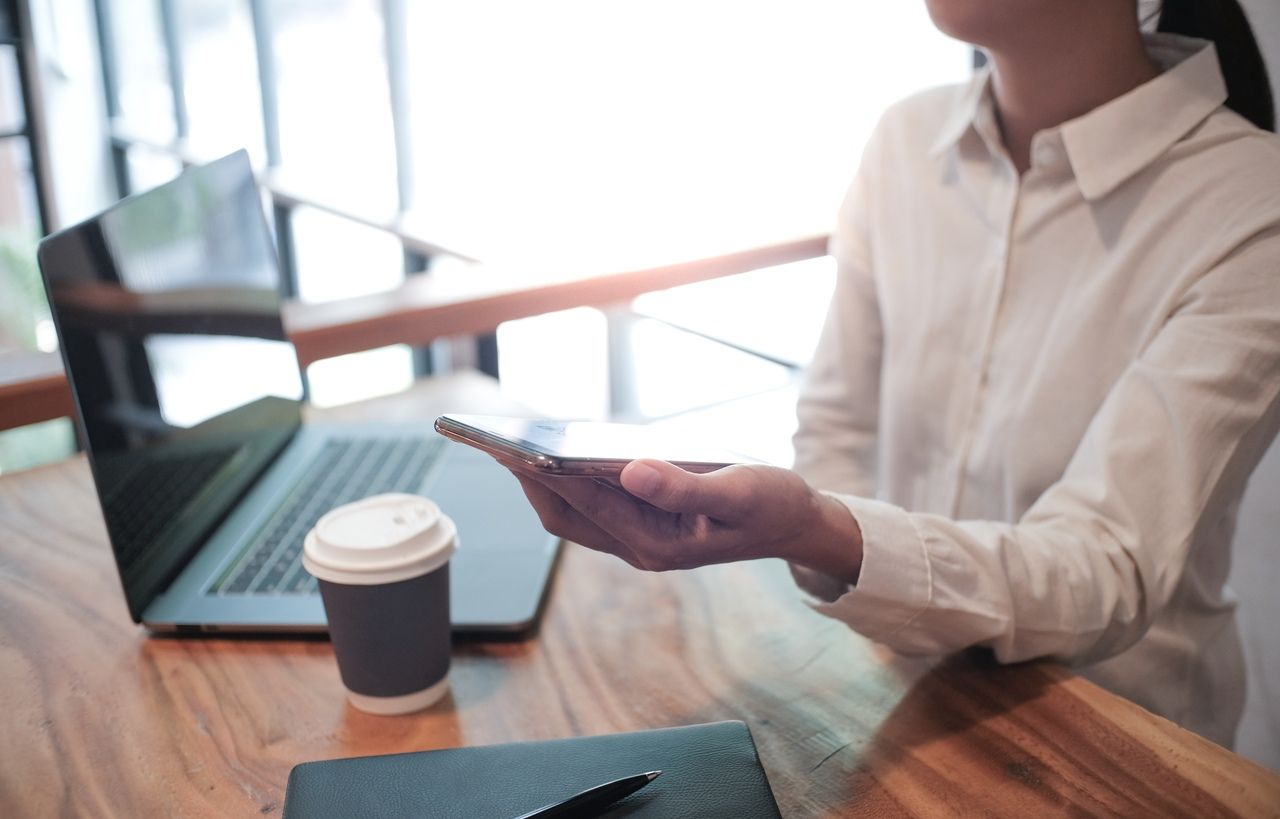 Personalization is key to outstanding customer service. With QR Codes, this has become easy and more efficient to implement. From a personalized welcome message or unique room settings to recommending activities based on guest preferences, QR codes can deliver personalization like never before.
For example, the 'QR code for hotels' placed in the room could give the guests access to adjust the room temperature or lighting based on their comfort, place a special diet meal order, or choose a spa package that suits their needs.
To add a cherry on the top, personalizing experiences for guests helps to spark richer guest relationships, triggering positive reviews and increased guest loyalty.
Conclusion
In conclusion, the world is increasingly turning digital, and the hospitality industry is no exception.
As we've explored throughout this comprehensive guide, implementing a 'QR code for hotels' has brought several benefits to the hotel industry, from enhancing the guest experience and simplifying various day-to-day operations to providing effective marketing strategies and driving higher revenues.
Integrating QR codes in the hotel industry is not just about adapting to a trend but a fundamental upgrade to streamline and enrich the guest journey.
💡
From seamless, contactless check-in and check-out processes, sharing key hotel information, promoting special features and events, and facilitating real-time communication to collecting valuable feedback, QR codes can re-engineer a hotel's operations to be more efficient, rewarding, and customer-focused.
We hope our comprehensive guide has provided valuable insights into how QR codes are revolutionizing the hospitality industry and inspired you to integrate this innovation into your hotel operations and marketing strategies.
The 'QR code for hotels' trend is here to stay, and the time to tap into this technology is now. So go ahead, take the plunge into the world of QR codes, and we're sure you'll witness a hospitality experience redefined for good!
Discover these blog posts before you go: